It's actually been open for about two months now, but I finally had a close-up look at the replacement walking/cycling pathway constructed alongside Fitzgerald Ave as it winds past the Avon River.
For those who are struggling to recall, here is what the old pathway used to look like between Kilmore St and Cambridge Tce: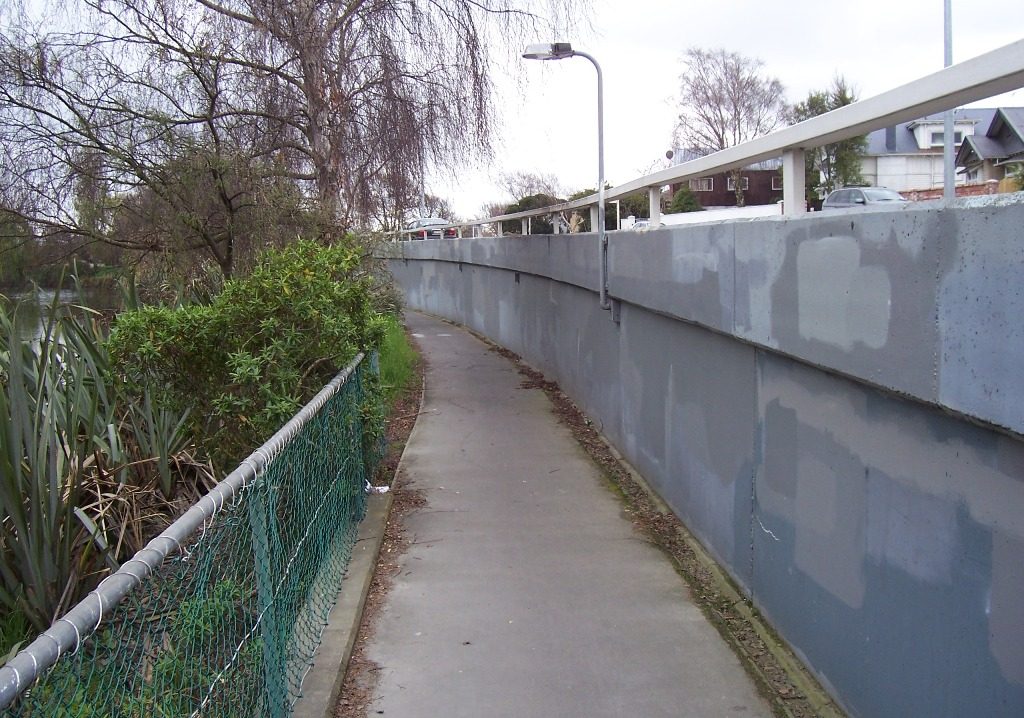 I'd always thought that this path was ripe for improvement; that was before the earthquake meant there was no choice.
Coming from the south end, you might want to hop onto the pathway from the Kilmore intersection; unfortunately there are still some works blocking your progress: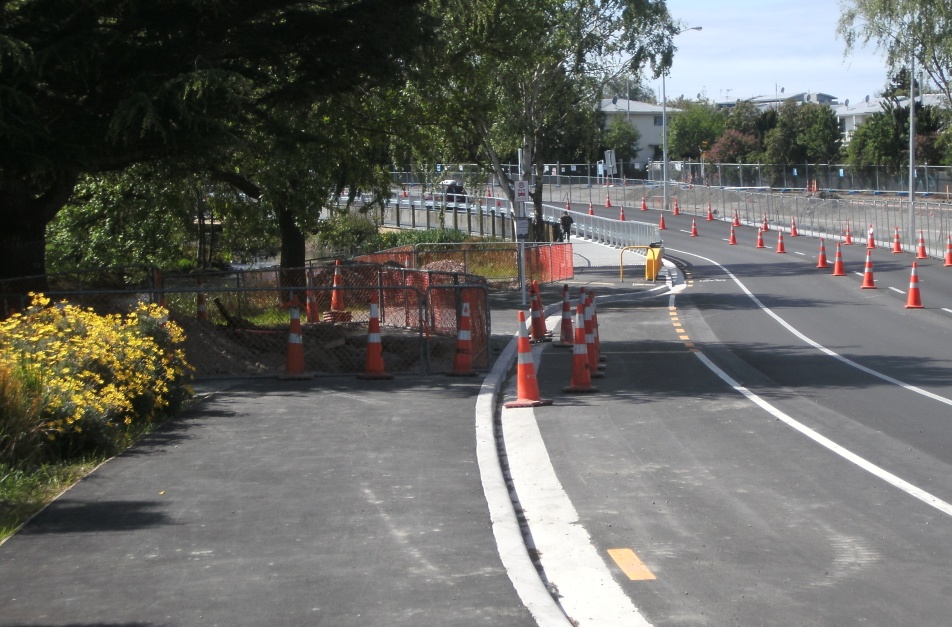 A little further there is a ramp at a crossing point (to nowhere until the road works are finished), which is where you can hop on (although there is also an on-road cycle lane provided too):
Now we're onto the pathway proper – feel the width!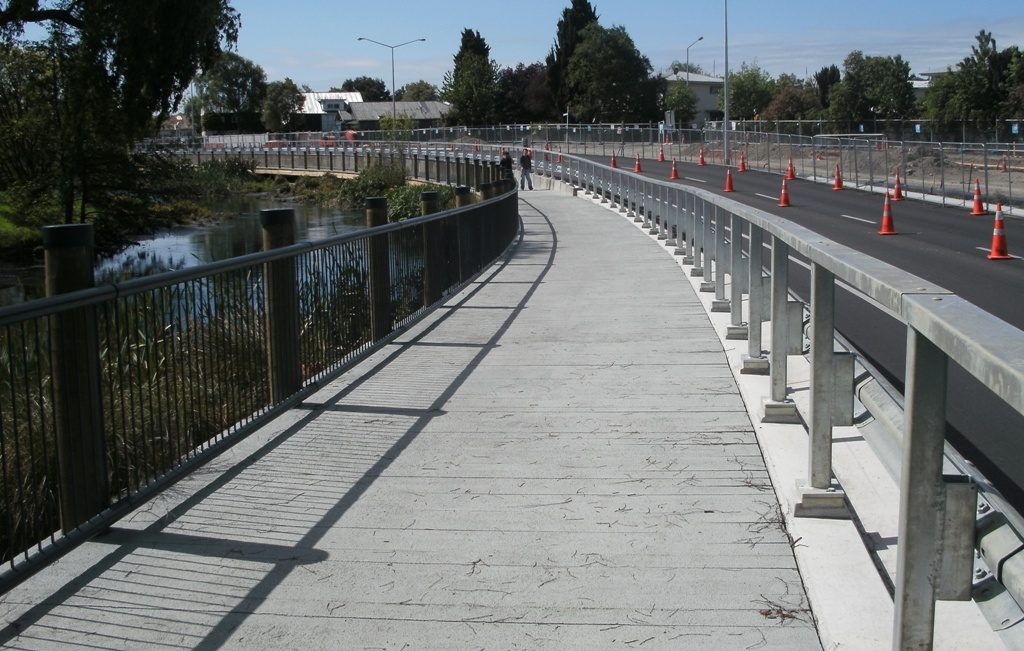 The pathway has been nicely constructed using timber posts out into the river edge. A nice touch too is that the path is only slightly lower than the road now, thus improving personal security.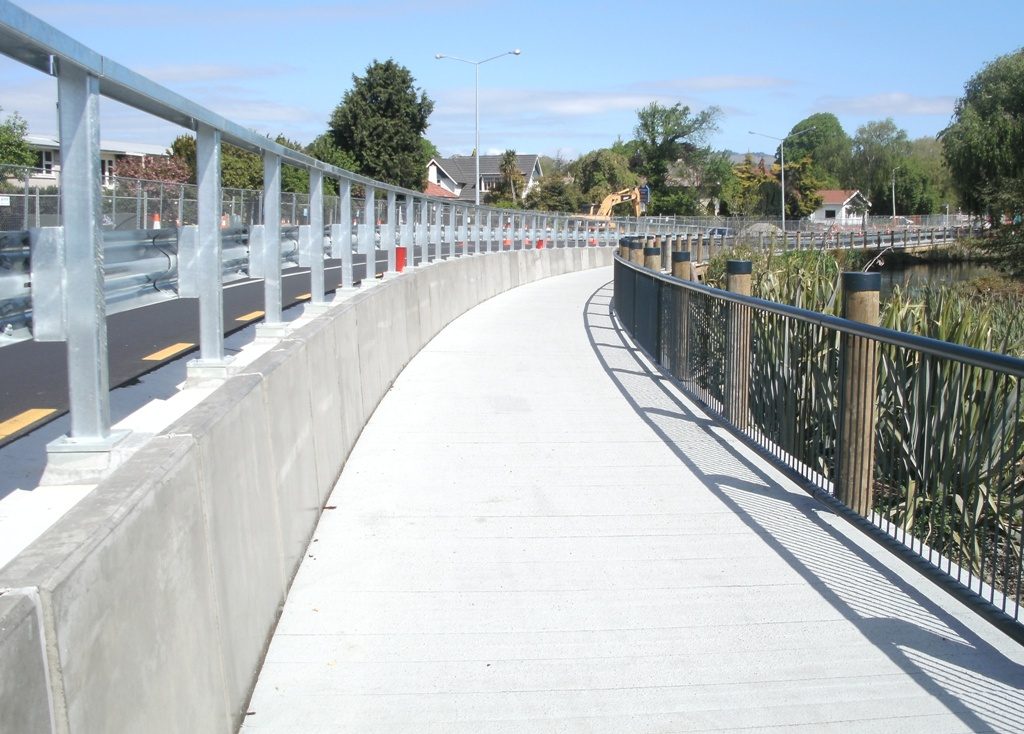 At the northern end, there are options to connect you back to the on-road cycle lane or take you around to the Cambridge Tce river pathway (which still needs a bit of repair, but the road is nice and quiet too).
Overall, it's a vast improvement on the previous pathway here, and provides a nice connection into the edge of town. Well done!
 Have you tried this pathway yet? What do you think?