After a couple of years without our fix of public share-bikes, there is some excitement with the news that Lime are complementing their e-scooter programme in Chch with a fleet of e-bikes for hire as well. The City Council has given Lime Technology a permit to operate up to 200 e-bikes in the city, and they will start by rolling out 100 of them this week (there's a little bit of a launch event in Cathedral Square on Friday morning).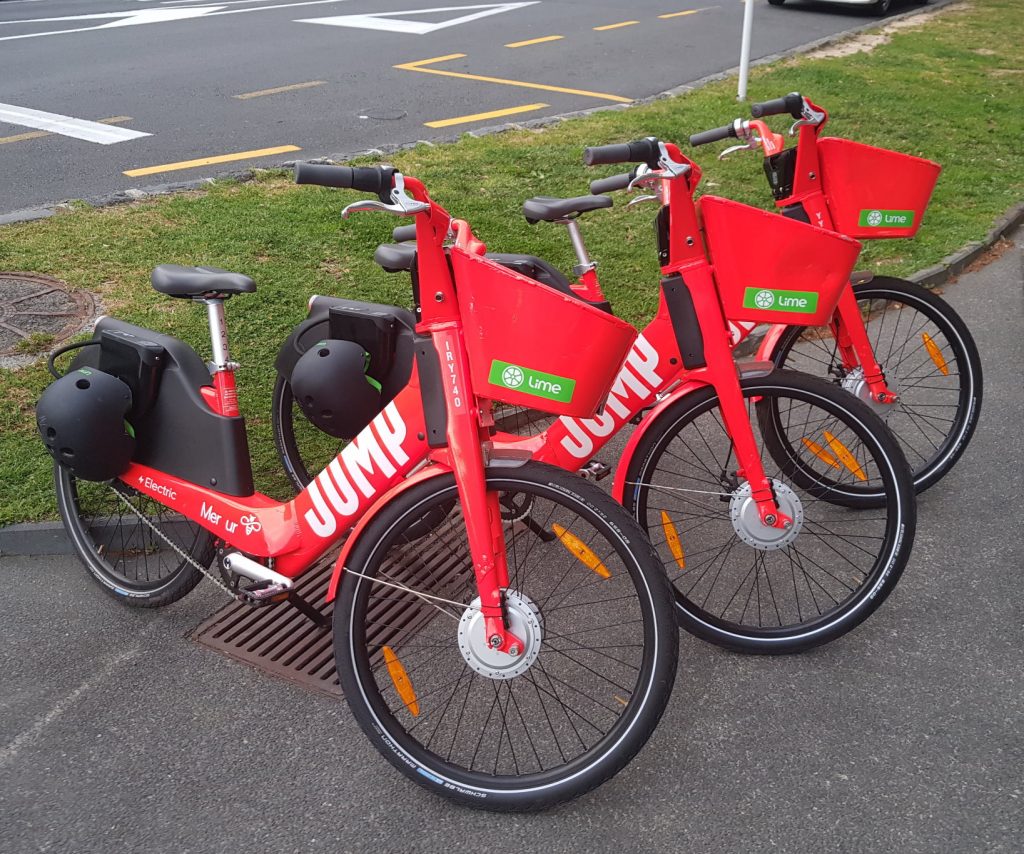 Lime is already operating these bikes in Auckland; I saw some there a few weeks ago. The bikes were originally operated by Jump (previously owned by Uber), hence their distinctive red (rather than green) look. The bikes have a basket upfront and all of them feature a built-in cable lock and helmet as well.
The pricing will be the same as for the Lime scooters, i.e. $1 to unlock and then 38c per minute of riding. As with the scooters, you find and activate the e-bikes using the same Lime app on your smartphone (Apple or Android).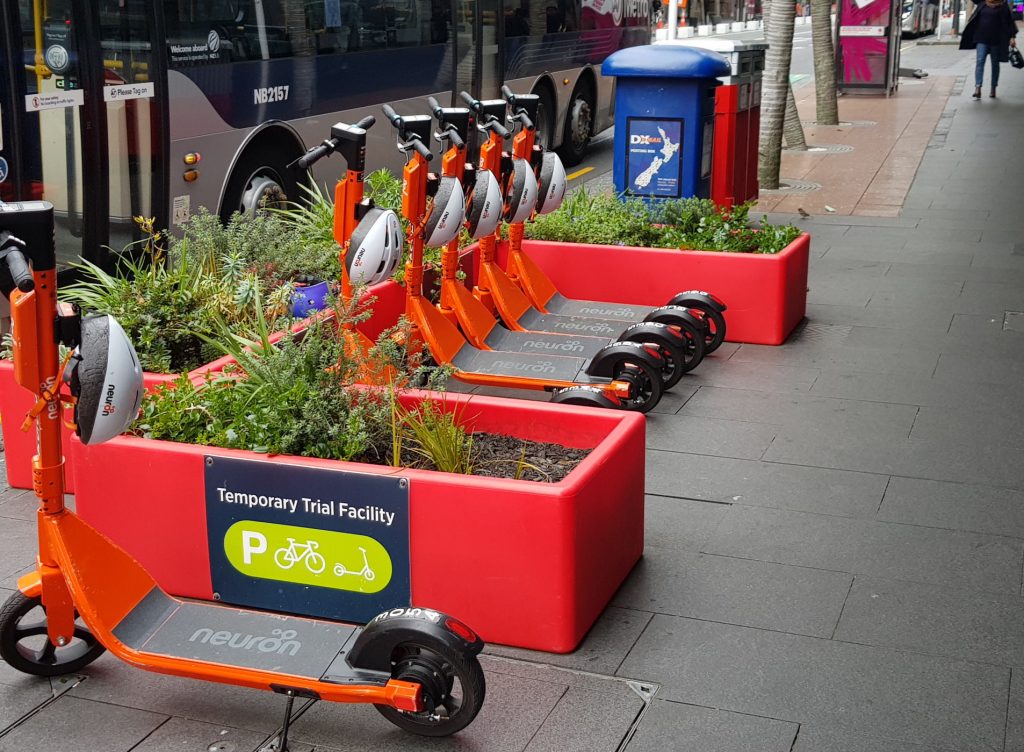 It's great to see public bike share returning to Christchurch again; it will be interesting to see how it goes. As with e-scooters, one concern for many is where the bikes will end up being parked, with the potential to block footpaths. I quite liked in Auckland how they were trialling the creation of bike/scooter parking areas out of the way of footpath through-areas – maybe Christchurch should consider the same?
What do you think of Lime e-bikes coming to Christchurch?