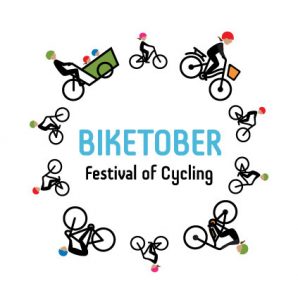 It's about that time when I usually preview what's coming up biking-wise over the coming month. However, when that particular month is October then it's no ordinary month – it's Biketober! Yes, for the third year running, you're in for a treat of 31 days of biking activities for a wide range of interests and abilities right around Christchurch.
I'm not going to list every single event there; there are over 50 activities happening during Biketober. Your best best is to check out the Biketober calendar for details of each one (we also have links to each event from our own CiC cycling events calendar). Here's a quick run-down of some of the highlights:
The grand opening event this year is the Rainbow Rave on the evening of Sat Oct 5th. Borrowing from a nifty event we saw in Wellington, think of it as an extended version of the Winter Solstice Ride – bling up your bike and then ride around town. After that, the partying can continue at Smash Palace or the Dance-o-Mat.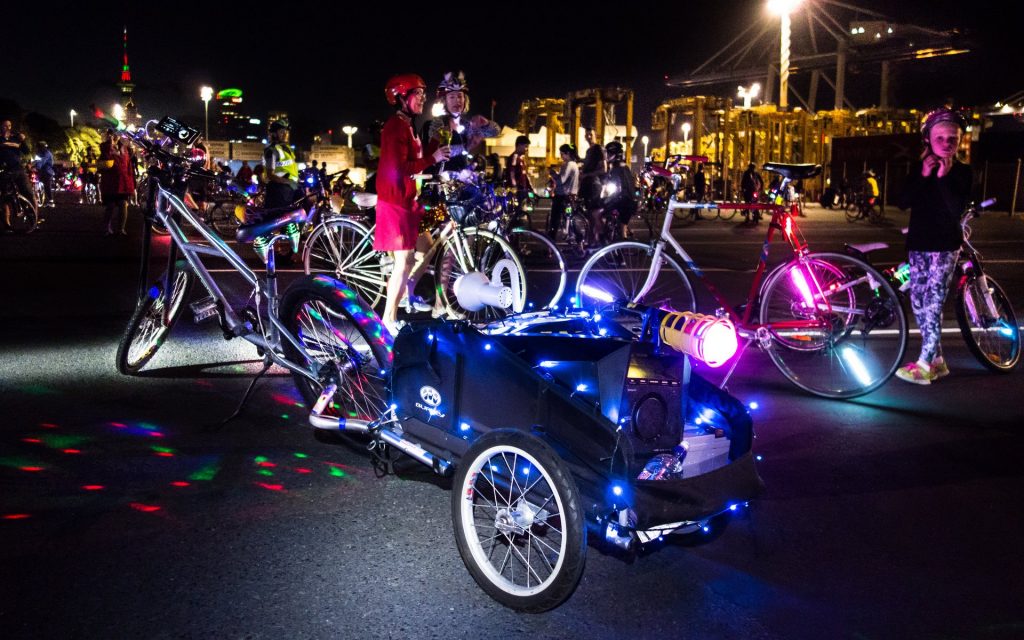 Kids are well catered for during the school holidays with four different kid ride days at some of the new school cycle tracks around town. Programmed sessions will include cycle safety, new skills and fun games. BYO bike or use one supplied.
Each week there are regular rides by the St Albans Bike Group exploring some of the new Major Cycle Routes around town (and maybe a cafe stop too!). These are casual rides for anyone to join in on.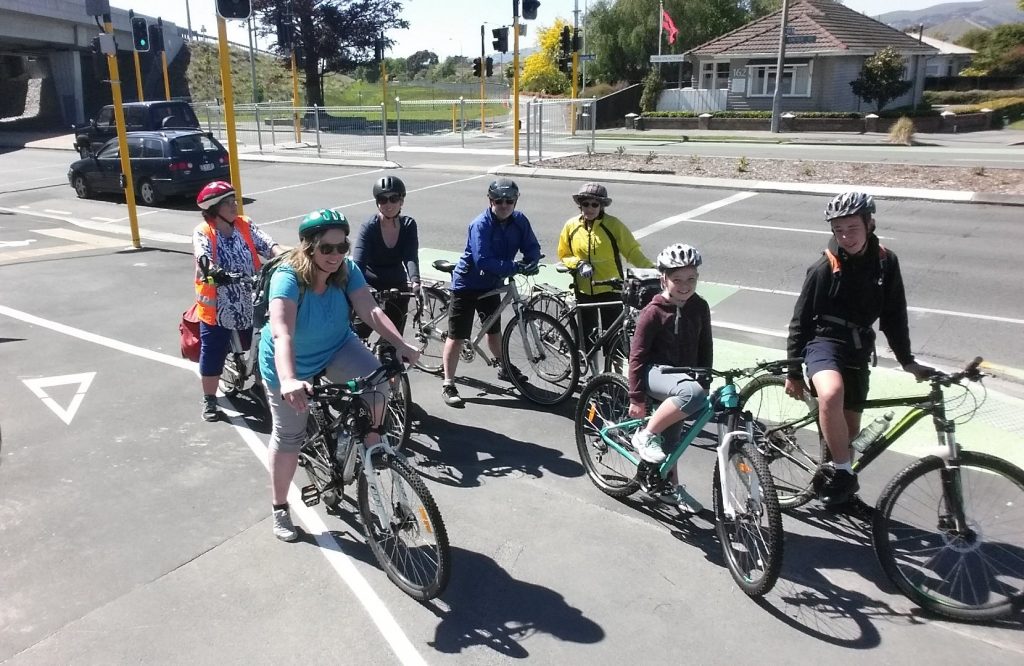 Sat Oct 12th sees the popular Meet in the Middle festival at Kerrs Reach, with free live entertainment, kids activities, food, beverage and information stands. There is also a special Bike Gang ride from town to the event.
If you like a bit of adult socialising with your biking, then pop in to one of the Bikes Beer and Banter events being held at popular drinking establishments during Biketober.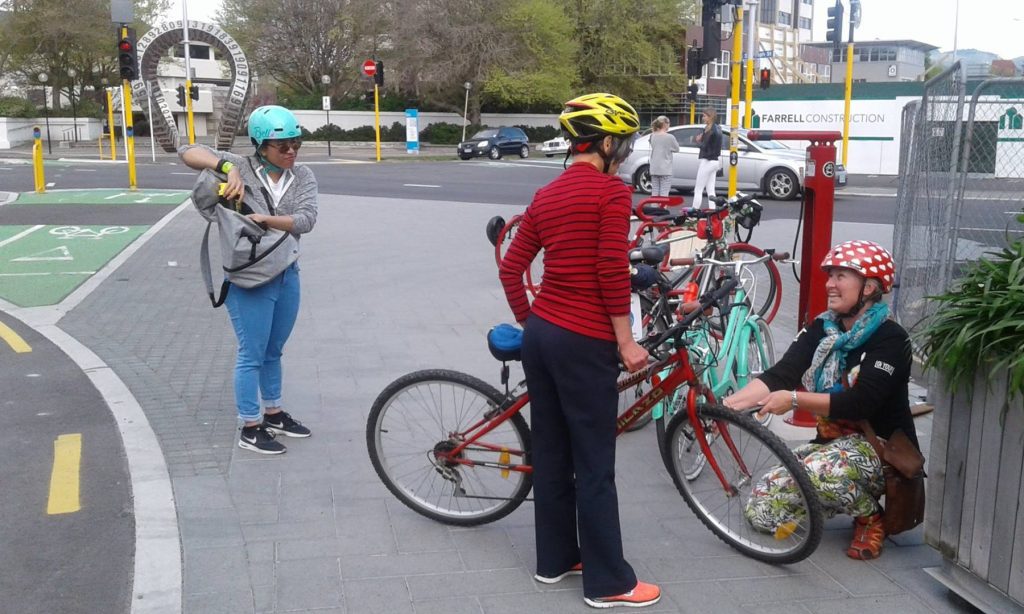 Do you need to brush up on your biking skills? A series of Cycle Skills for Adults sessions will be held throughout the month across the city; there are also special training sessions for migrant/refugee women.
Plus bike movies, bike repair/maintenance sessions, even more rides, trailer-building workshops,… and much more! Keep an eye on the Biketober calendar for all the details. Most things are free to take part in, but there are a few events where there might be a cost or you have to register.
Don't forget too to sign up for the Biketober Passport and be in to win some great prizes ($8000 worth!). Ride to over 40 different businesses and events around Christchurch, collect a special code for your Passport, and then come along to the grand Prize-Giving on Sat Oct 26th – the more places visited, the better! This year the Passport has gone electronic; no need to pick up a paper version – simply enter your codes on your smartphone as you go.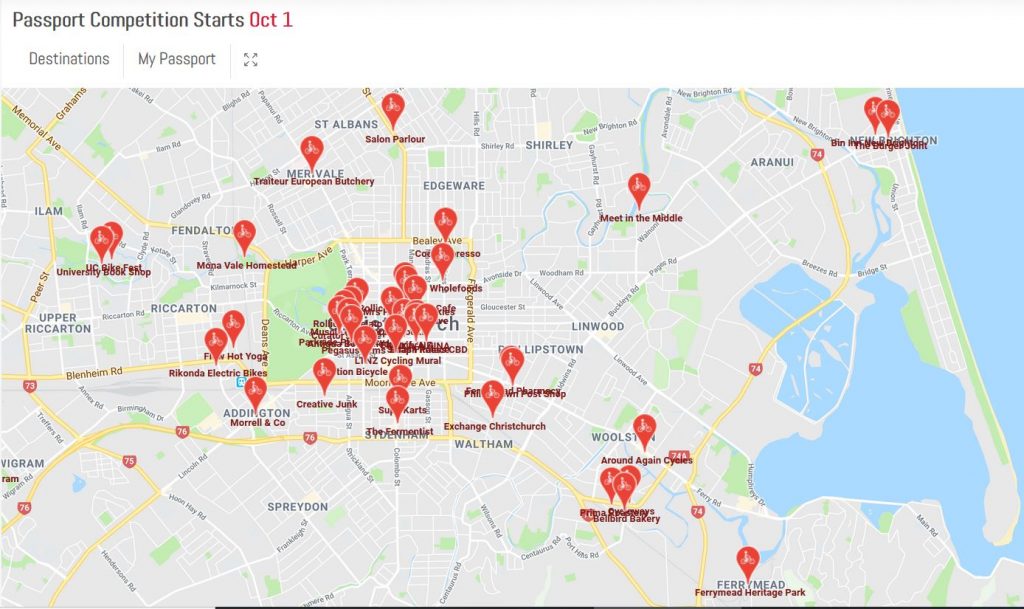 There's something for everyone during Biketober, so have a look over the events calendar and plan your month accordingly. See you out there!
What will you be taking part in this Biketober?