Alert: Antigua Street, Tuam to Oxford Tce, will be closed from 27 November to April 2018. Alternate route to be announced.
Oxford Tce between Hagley and Antigua will close in April 2018. Reopening date unknown.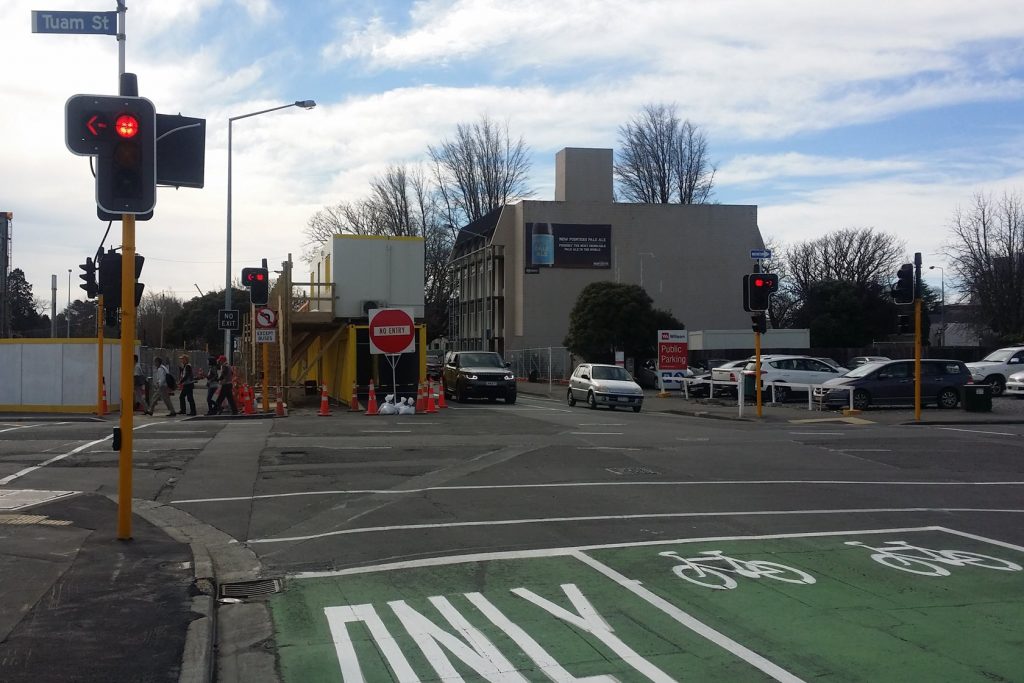 Many people are expressing discontent with the process of consultation with submissions favoured by government. Some believe it is too constraining or just a sham or that some people or groups are given more power than others.
Recent experience in Christchurch has found that landlord and business interests are given preference over others. A section of Ferry Road is part of the Heathcote Express Major Cycle Route (MCR). Several options for constructing the cycle infrastructure were opened for consultation. Spokes Canterbury, Generation Zero and others had some concerns and suggested changes to option 1 to bring it into compliance with Council's own Cycle Design Guidelines. Most submissions also supported option 1 and Council chose this option, but without any of the suggested changes.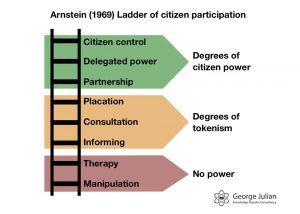 With the loss of on street parking in the accepted plan some businesses and a church demanded that consultation be reopened and offered their own proposals. Council bowed to their demands and reopened the process. The church provides only 15 off street parks and its hundreds of parishioners managed to sway the Council to abandon the needs of the many for safe cycling in favour of on street parking for them. A third option, never consulted on, was finally adopted. It provides shared paths crossing driveways with visibility blocked by on street parking.
No doubt emboldened by Council caving in to special interests some landlords on St Asaph Street came to Council with a plan to add more on street parking there. Nb: the roading and cycling infrastructure on St Asaph was already completed. Their plan would cost the ratepayers $1.2 million.
Council spent over $200,000 assessing their proposal which a safety analysis deemed would make the road less safe. Thanks to Generation Zero, Spokes Canterbury and others for pointing out that the infrastructure in place was already a compromise and that actually removing parking would make it safer. Council did not remove the parking in spite of the clear safety benefits, but did not give in to the landlord's demands.
It was hoped that this signaled a change in Council. Special interests would no longer be able to gut much needed safe and efficient cycling infrastructure.
Successor to CERA, Otakaro Ltd's plans for Oxford Tce between Hagley and Antigua make clear that Council has yet to 'get' cycling and continues to ignore the public in favour of kowtowing to those with power. (Oxford Tce is a key link in four major cycle routes connecting to north/south Antigua and east bound Tuam. See previous piece in CinC for details.) Normal procedure would have Council's Infrastructure, Transport and Environment Committee meeting with Otakaro Ltd to study the plans and suggest improvements. Otakaro forgot.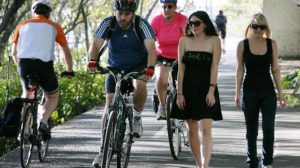 Spokes Canterbury and others made clear to Councillors that the shared path plan would threaten all road users while discouraging cycling and offered a list of alternative options. The Canterbury District Health Board advised that they have serious concerns for the safety of elderly and infirm patients being startled by cyclists, falling and being injured. The CDHB was very focused on taking steps to slow cyclists down, but was in support of the project with minor changes.
Otakaro Ltd offered assurances that the plan was the best that could be had and would work. Councillor Sara Templeton pointed out that if the plan did not work the costs to make changes would fall on ratepayers. She asked for the decision to be put off for 4-6 weeks, as construction is not due to start until April 2018. Angus Bargh on behalf of Otakaro Ltd replied that it 'would put pressure on us'. That this bad plan will put pressure on every road user who finds themselves trapped by it is clearly of no concern.
Councillors Aaron Keown, Mike Davidson, Vicki Buck, Anne Galloway and Phil Clearwater were unable to focus on anything but patient safety and the desperate need to slow down those people who ride bicycles. That there are alternatives, that the plan creates an unsafe bottleneck for major cycling routes and is counter to Council policy did not register with them. They capitulated to Otakaro's plea to quickly ratify their shoddy work and accepted it. These Councillors need your help in understanding how good cycling infrastructure works. Please, be polite and positive when contacting them.