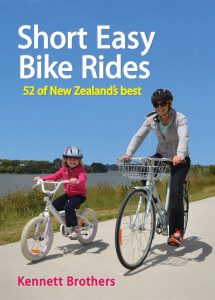 by Jonathan Kennett (131pp., Kennett Brothers Ltd, Wellington, RRP $24.90)
The Kennett Brothers have built up a well-earned reputation for cycling books in New Zealand, including guides to the best mountain-bike haunts, NZ cycling history, and touring on the NZ Cycle Trails. The latest offering from them sees them targeting some rides a bit closer to home for most NZers and easier to manage, especially for families. "Short Easy Bike Rides" focuses on exactly what the title says, with the aim of introducing short (1-3 hr), mostly flat, traffic-free rides to the growing number of "interested but concerned" Kiwis who want to get out and explore their local neighbourhoods by bike.
The slim book offers 52 different rides in about 40 locations around the country, including most main centres and a few more out-of-the-way scenic spots. Generally each ride gets two pages describing the route and attractions/amenities along the way, with a useful map to orient yourself. The maps are very easy to read, with lots of details of features such as cafés, playgrounds, car-parking, public transport and toilets, as well as showing connections to other nearby cycleways too. There's also a vertical elevation cross-section too, showing you any hills along the way (although for most, this info is fairly redundant due to the gentle nature of the routes).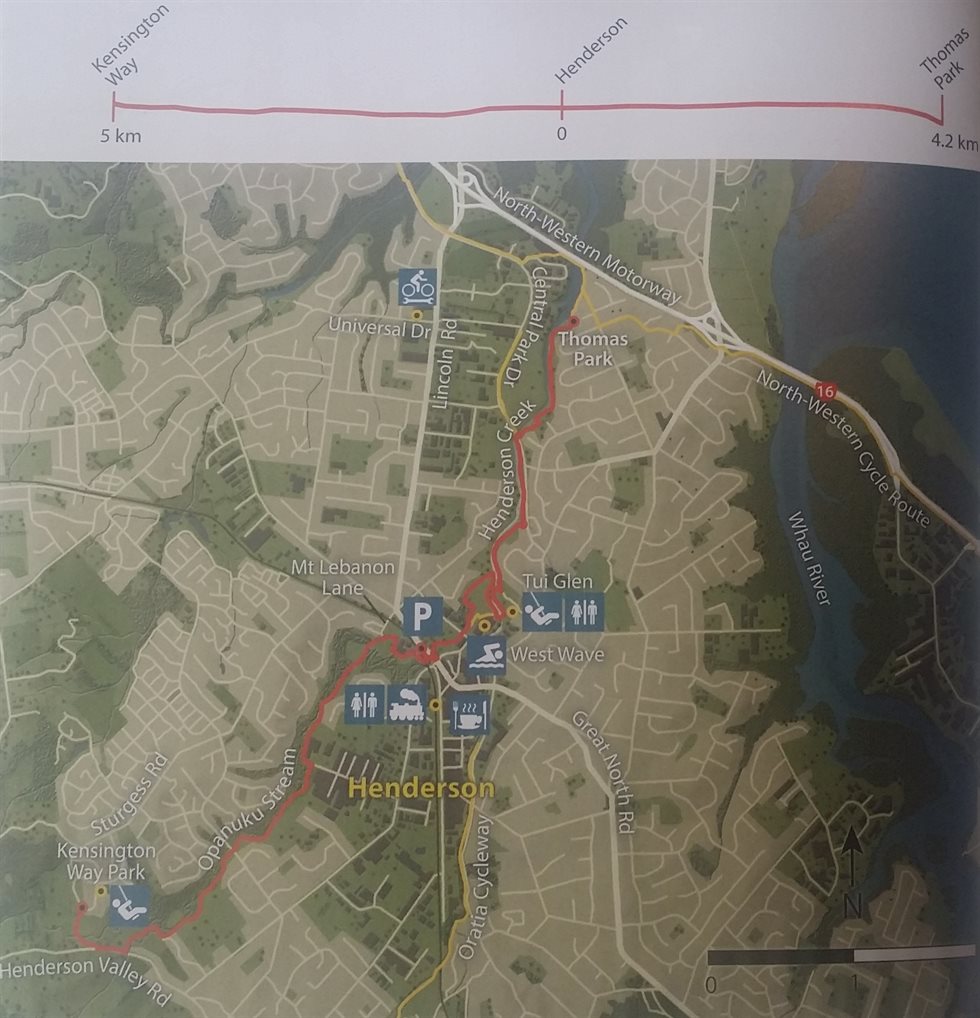 Another useful aspect of this book is the background information for those starting to get into biking for themselves and their families. There's some guidance on choosing a bike (and the pros/cons of different bike types), ways to travel with your kids (e.g. trailers, child-seats, etc) as well as advice about hiring bikes or transporting them around the country (perhaps this could have also included more discussion about options for transporting your bikes by car?).
For a place where one-fifth of the country's cycling happens, Christchurch only features in two rides (North Hagley Park and the Railway Cycleway), as well as the nearby Little River Rail Trail. Arguably we don't need the motivation to get out and ride as much as some of our cousins around the country, who have historically fared worse in the cycleway stakes than us. And it occurs to me that some of our best ride opportunities still involve some traffic interaction (e.g. the Heathcote River is a great recreational cycling route, but parts of it are on-road streets and you also have to cross a few busy roads along the way). Or they may still be a bit too short to include in this collection (e.g. the Coastal Pathway route is looking great, but is only a couple of kilometres so far). Maybe in due course it will be time for a Christchurch-specific book of easy rides?
That perhaps highlights one potential problem with the book: in looking to spread the rides around the country, most people will only have immediate access to one or two locally and will need to travel further afield to experience the others. Outside of Christchurch, for example, I think I've only ridden about six other routes featured in this book (and there seem to be a few notable ones missing, such as Whangarei's riverside pathways, the Wellington Harbour-front and Nelson's urban cycleways). Some of the others presented look very appealing but it will be interesting to see how many of them I'm able to try out over time. Unlike some of the NZ Cycle Trails or mountain-bike areas described in some of the other Kennett Bros books, I'm not sure that I would be making a whole trip across the country (especially with a family in tow) just to try out a couple of short recreational bike rides.
The solution however may be close at hand. In the last section of the book, the Govt's Urban Cycleways Programme is highlighted, with the prediction that the number of suitable "short, easy bike rides" in NZ may soon be more than 100. That will certainly increase the number of rides handy to people's backdoors, no matter where they live, perhaps making the second edition of this book an even more valuable guide. For now, this first edition provides an inexpensive introduction to a marvellous array of family-friendly cycleways we already have on offer.