Ni hao from Beijing, China! If you're wondering why I've been a bit quiet lately, it has somewhat to do with the fact that I've just spent the week here in Beijing at a road safety conference (where I presented a paper on the relative safety of cycling vs driving). While much of my time has been spent in the conference hotel, I have managed to get out and have a look around the city. And my hotel room window also has a birds-eye view of the adjacent intersection, which makes for interesting viewing to a traffic engineer!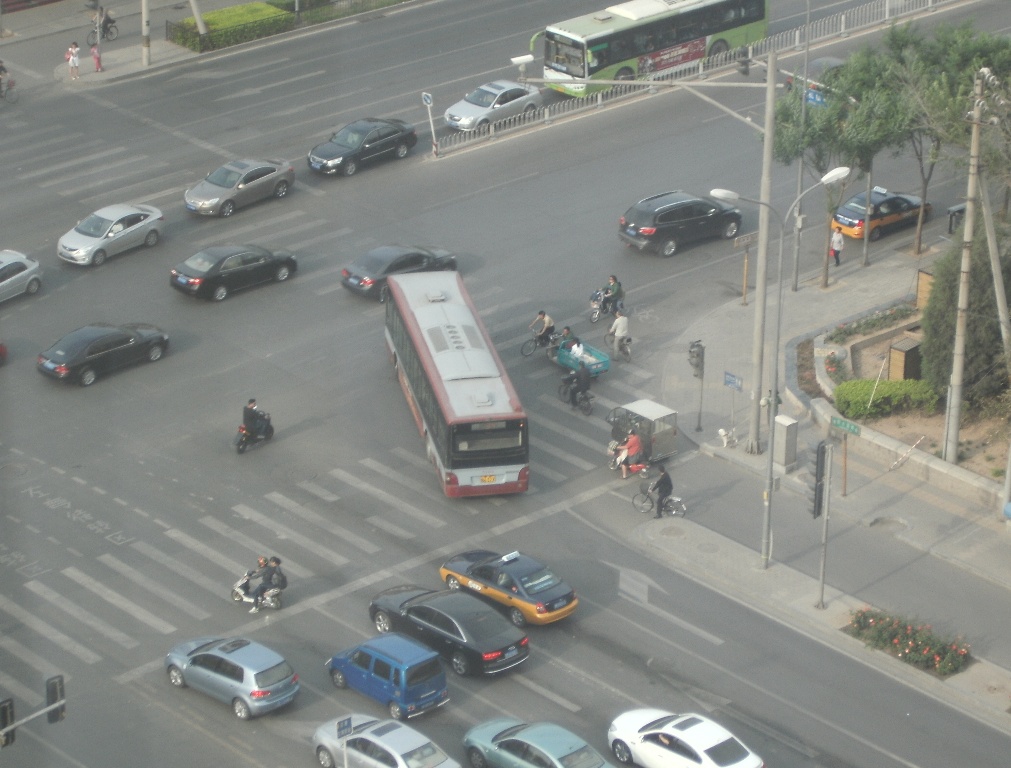 China is of course known for its bicycle culture, although that has somewhat come under threat from an increasingly motorised population. In a city like Beijing, with 20 million people, already that means the roads are clogged with traffic and limiting the space for cycles. It is notable too that e-bicycles probably outnumber ordinary bikes here too now.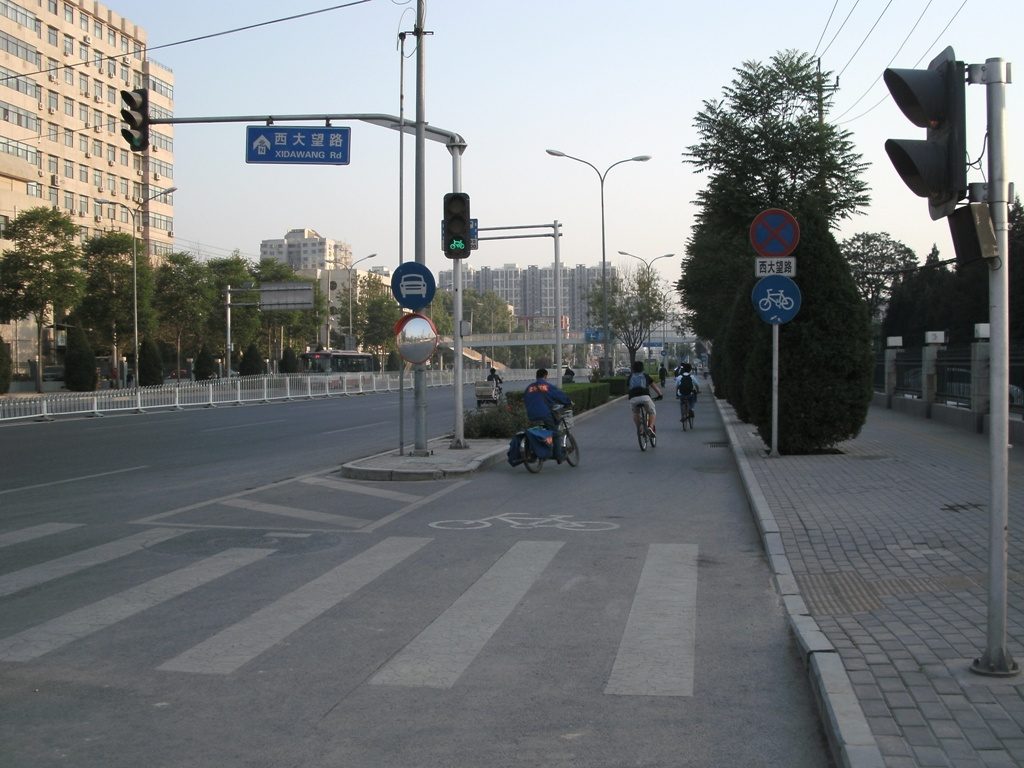 Fortunately Beijing is fairly well provided for in terms of wide cycle lanes, and in many cases these are separated from the main roadway by either a kerb or some little fencing. However these bikeways are often treated as "service lanes" for just about anyone who wants to use them (e.g. cars looking to park or pick-up/drop-off), and any vulnerable road users (e.g. three-wheelers, motorbikes, e-bikes, and even displaced pedestrians) typically call them home as well.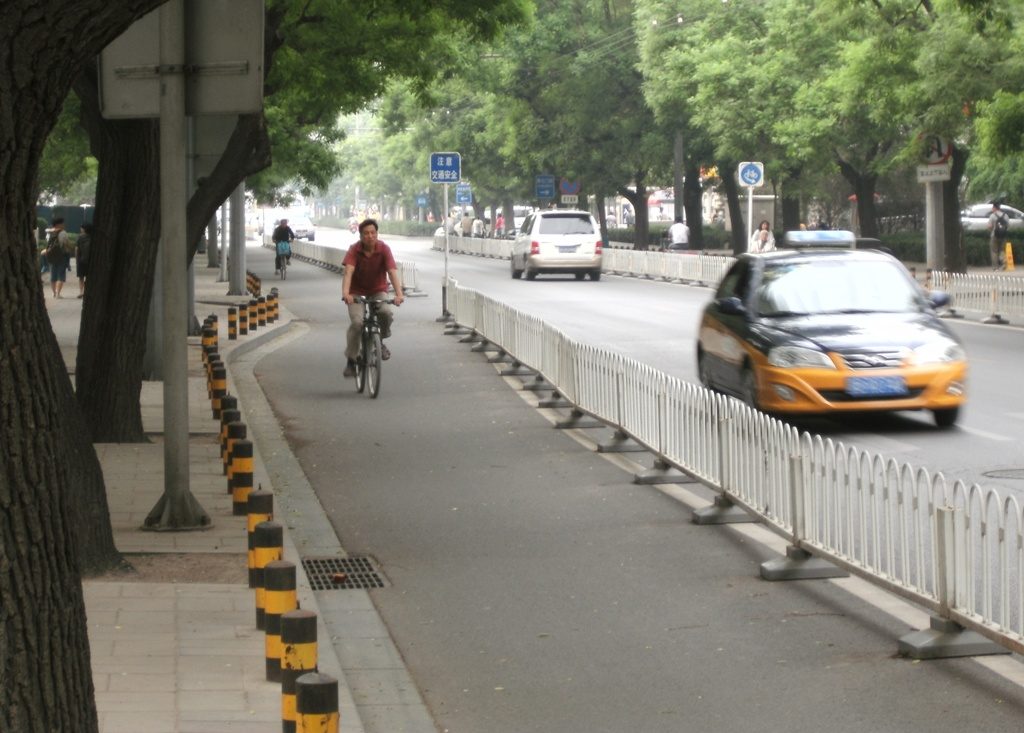 It's interesting to note too that, although bikeways or cycle lanes are typically provided on both sides of main roads, they don't always get treated as one-way facilities. If it's a convenient way for a bike (or just about anyone smaller than a car) to get from A to B they'll just do it… It looks anarchic (and downright hair-raising at some busy intersections where road users are just nudging their way in between each other from all directions) but this "passive aggressive" approach tends to work because everyone stays aware of those around them.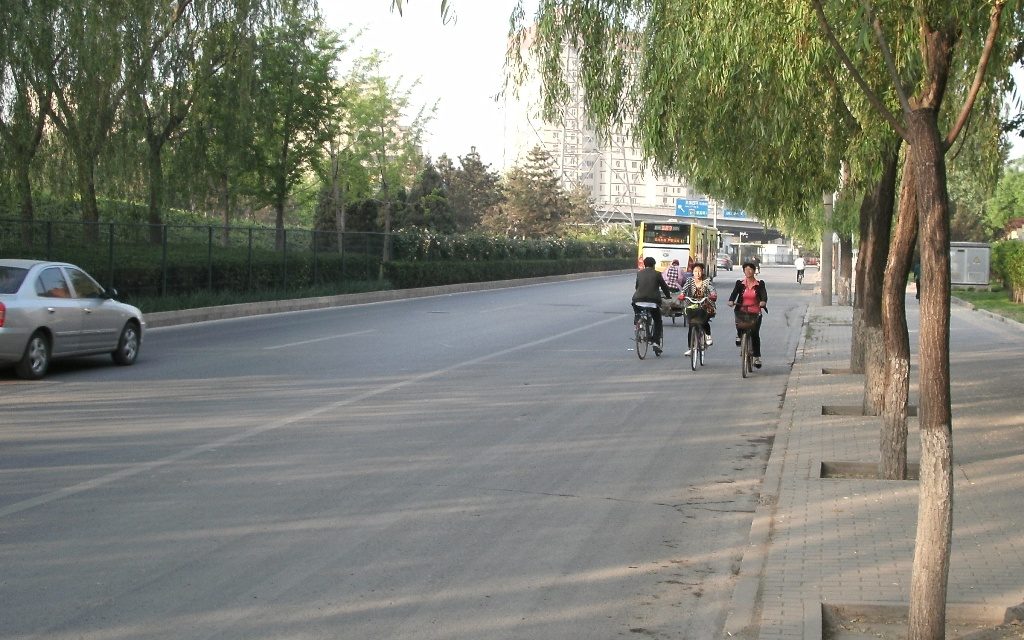 Although the motor traffic is ever-present, there are still a huge number of cyclists (for NZ anyway) getting around the streets. As well as those going from A to B, that also includes delivery riders (often with interesting cargo bikes), personal "taxis" for tourists, and various service workers such as street/path cleaners.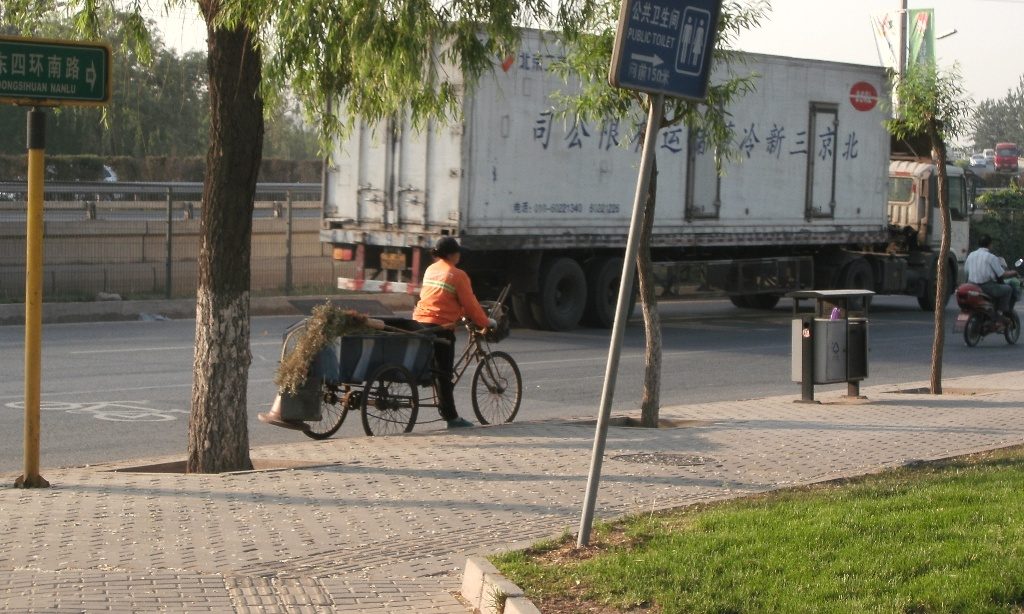 There's even public hire bikes around the city; I've noticed a couple of stations full of shiny bikes (not many used it seems). If I could have figured out the registration / payment system I would have been sorely tempted to give one a try to get around – everything is very far to walk to in a huge place like Beijing (I highly recommend the subway though – crowded, but only NZ40c a ride).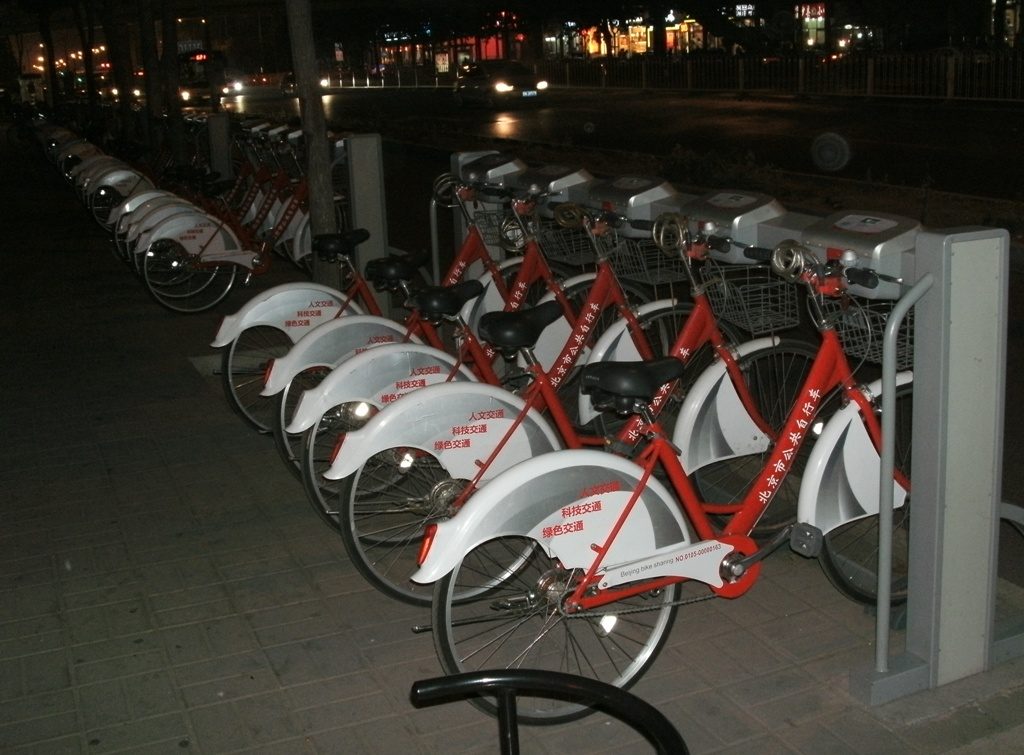 So are there any lessons from Beijing for Christchurch? Well the informality of how people use the bike facilities (or lack of) is very refreshing. Given our "transition city", we could use some of that informality to just create some interim cycling facilities (e.g. contra-flow, separated) that may not necessarily be completely to "proper" design standards, but will probably work just fine while we're still rebuilding the city. And the key for how those cycling movements (and traffic manoeuvres in general here) are for the most part safe (despite appearances) is because everyone looks out for each other while on the road – something we could all do well to remember.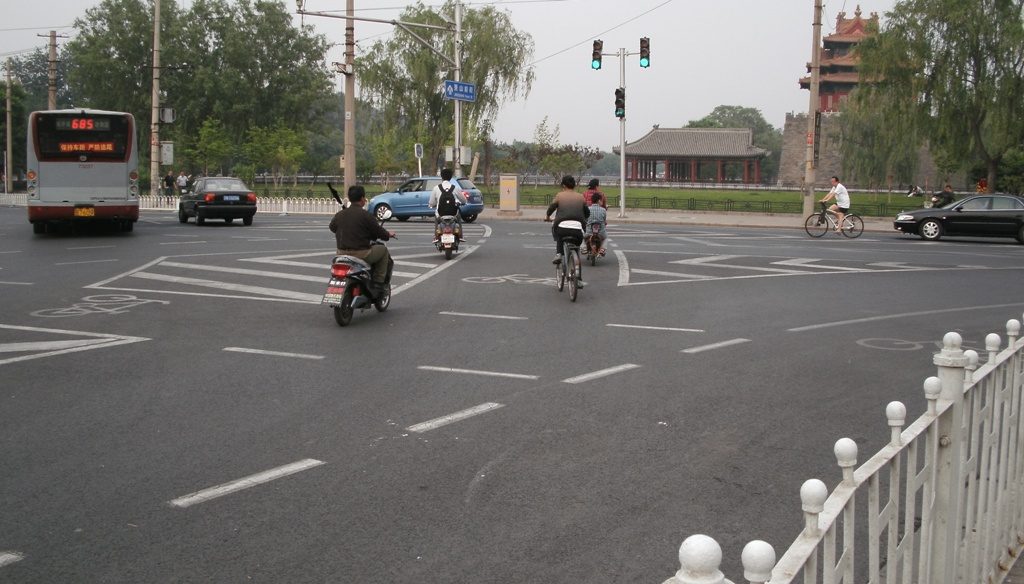 Zai jian!