On the 12th of May this year, the Cycling in Christchurch website was launched. Hard to believe that just on seven months later we have come to the 100th blog post of Cycling in Christchurch. That's roughly one post every two days!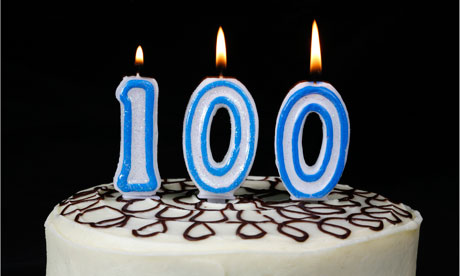 There have been a wide range of topics to cover, from cycling in the snow, to bike fashion shows, city transport plans, bike trailers, electric bikes, and just plain and simple bikes. We've tried to inspire you with visions from Vancouver, the Netherlands, Portland, etc, as well as tell you about the nice work already happening here in Chch or soon to come.
Over that time our readers have also graced us with nearly 200 comments on these posts (not to mention the spammers who also chose to grace us with many hundreds more…). And we're now up to about 4000 pageviews a month – many thanks for your contributions and ongoing support.
The aim has been to (hopefully) provide something interesting/topical/useful. If we're not doing that, let us know! And so, looking forward to the next 100 blog posts (and beyond), what would you most like to see covered? For example:
Suggestions about great opportunities for a cycle-friendly environment in the rebuilt city?
More info about clever cycling ideas and facilities from elsewhere that would be great here in Chch?
Stories about other people's experiences getting around town by bike?
News about great cycling events coming up around Chch (and reports afterwards too)?
A place to air grievances about things in the current cycling environment that you'd really like to see fixed?
Handy tips for newbies about equipment, clothing, cycling skills, etc?
Up-to-date info about the latest relevant newspaper reports or Council submission/plans?
Thoughts/advice on how people can practically get around by bike in Chch (e.g. cunning routes)?
Perhaps just more inspiring pictures of really cool bikes or riders around town just getting from A to B?
Something else…? We welcome ideas for things that should warrant a post.
Perhaps some of you would like to contribute further to the discussion, either as a regular blogger or just to get something off your chest in a guest post? Contact us and let's have a chat.
The other thing where we would really appreciate your help is to publicise the website further. We know that there are over 150,000 people in Christchurch who cycle (including many who would like to cycle more), so how do we get to more of them? Here are a few ideas:
Mention the website to your friends/family/colleagues, or forward them a useful link
All CiC posts are automatically put up on Twitter (#CyclingChch) and Facebook (Cycling in Christchurch) so people can keep track of new posts there, but of course you might like to share/retweet some further to get some more mileage. There are "Like" and "Tweet" buttons at the bottom of every post to help with this.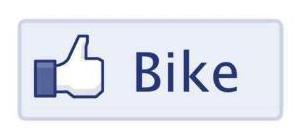 If you regularly surf other blogs and forums and something relevant comes up in discussion, you might like to mention the website and link back to a relevant post.
Any other ideas for getting out to the masses?
Once again thanks for your support as we try to make Christchurch an even cycle-friendlier city!