Not long now until the month of Biketober is upon us! This year, Biketober is thrilled to announce a Kids Passport Competition, ideal for under-12s to share in the Passport fun and compete for their own prize pool.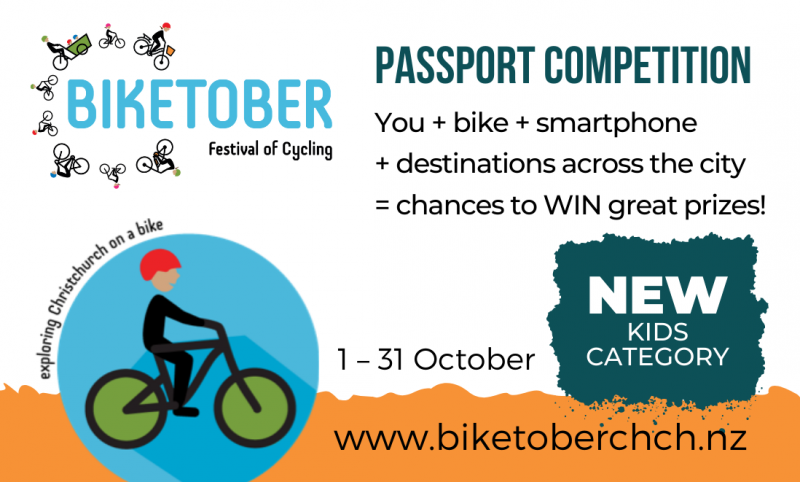 Back in 2017, MyPassport began with just 17 business destinations dotted on a printed map. A year later saw 40 businesses taking part. Then in 2019 MyPassport went digital by using smartphones, an environmentally friendly move which also made the activity more accessible to all Christchurch residents.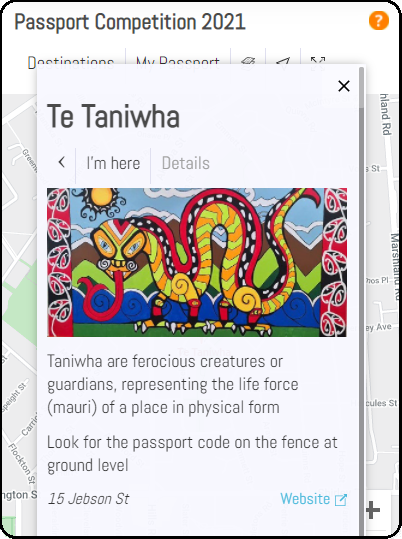 The original focus of the competition was to offer local businesses the chance to show their support of cycling. Today, a diverse mix of street art, community organisations, retailers, and hospitality venues encourage riders to explore all corners of the city.
The online Passport platform has now been updated to include a children's login option when linked to a grownup's profile. Parents can now include their children on the adventure, with a whole new bunch of prizes up for grabs. It's a great incentive for the family to get outside and ride during the school holidays.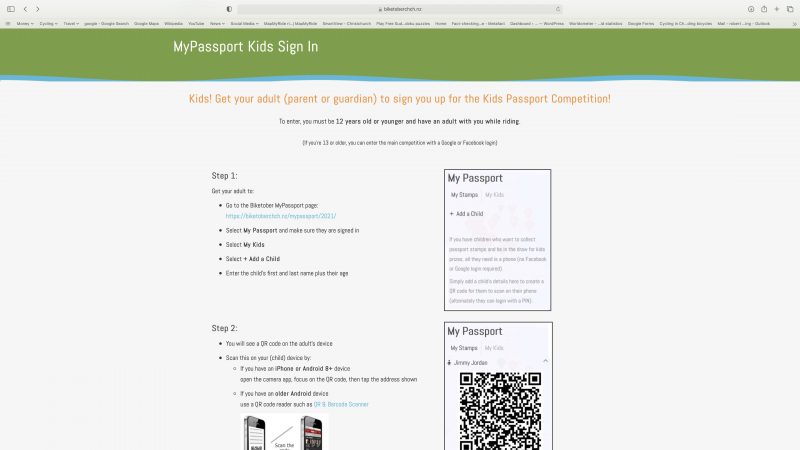 Full details of the Passport Competition can be found here  and the entire listing of Biketober events are here.  There really is something for every bike and every rider…
Where will you bike during Biketober?