They are fairly common nowadays across Christchurch, but it wasn't that many years ago that sharrow markings on shared cycle streets were a new concept in the city. And at the time, we sought some inspiration from overseas places that had rolled them out already, like Adelaide. This post (originally from June 2014) summarises a few of the interesting treatments:
A few months ago we mentioned how sharrows ("share arrows") were starting to be trialled in a few cities around New Zealand. While in Adelaide for Velo-City Global recently, I got the chance to have a look at (and ride past) some sharrows that are being trialled there too.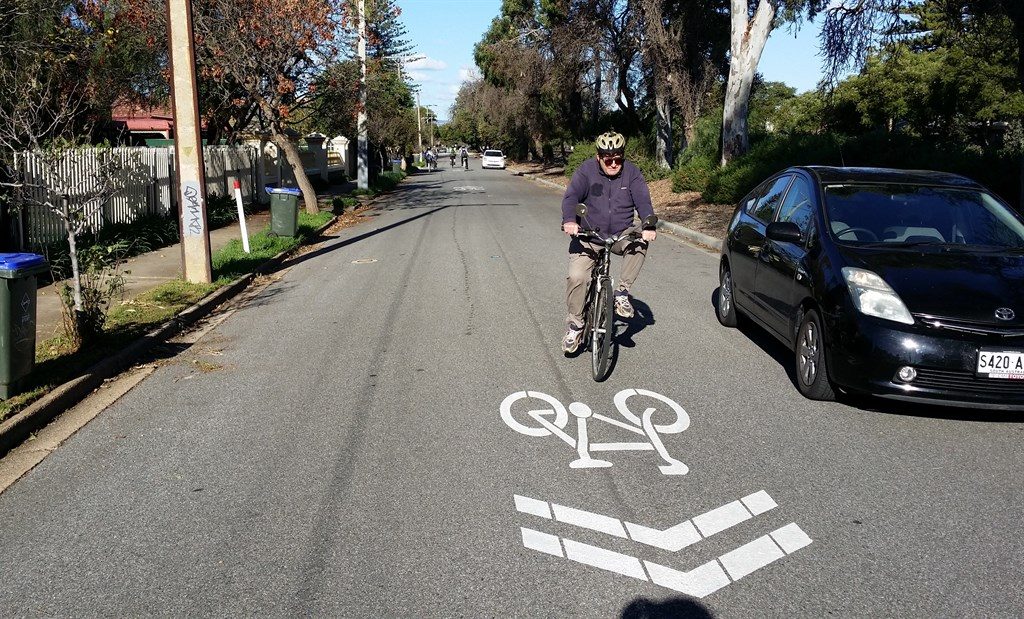 Sharrows are usually marked to designate cycling routes on low-volume streets. Normal bike lanes wouldn't make much sense here, but sharrows allow riders to recognise that this is still a bike route. And they have the added advantage of also indicating an appropriate position to pass parked vehicles.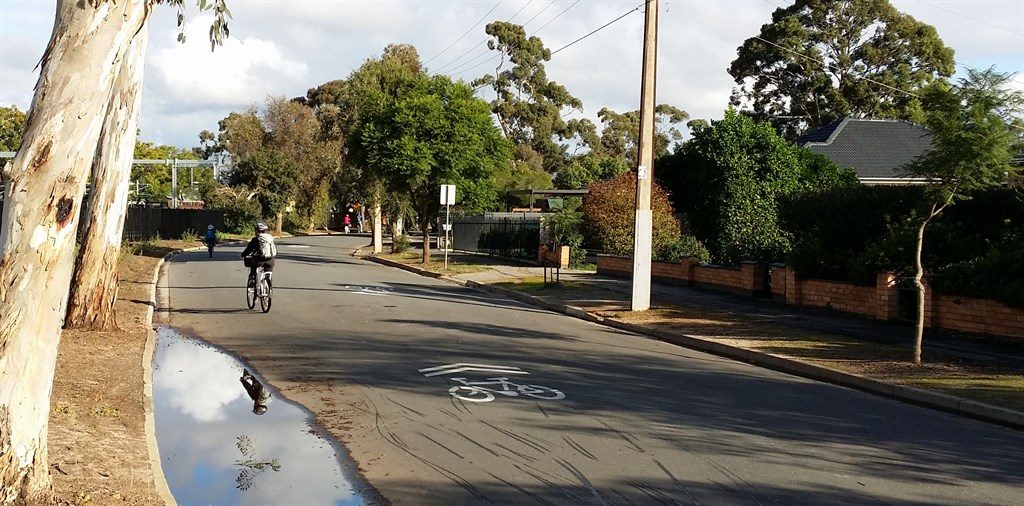 The sharrow markings also provide a useful visual cue to motorists to (a) expect to see people biking along here, and (b) expect to see them not necessarily hugging the kerb. I suspect that they also provide a slight speed calming effect on traffic.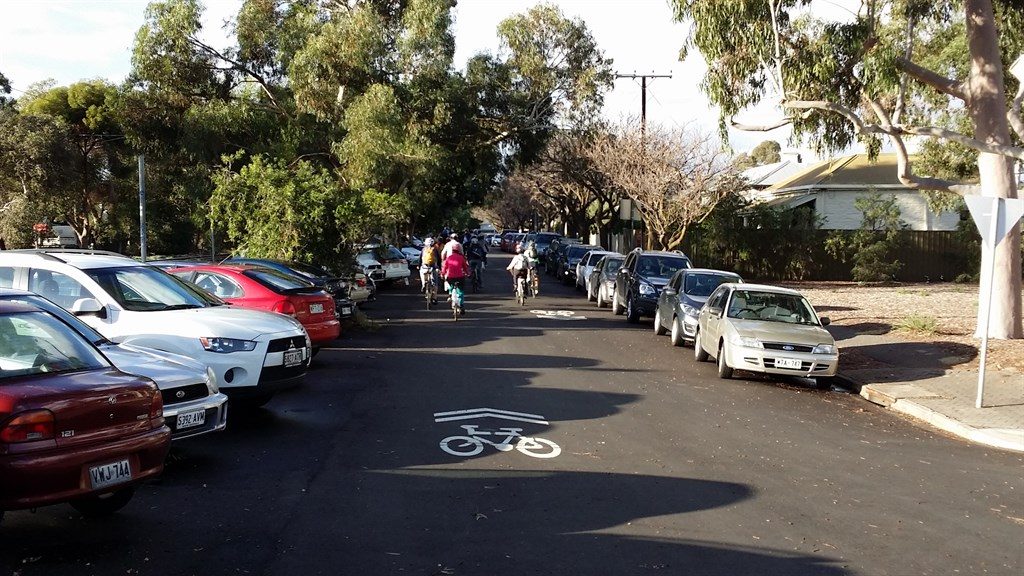 Adelaide have been trialling these sharrow markings since last September. The routes include the Outer Harbour Greenway to the northwest of the CBD and the Mike Turtur Bikeway to the southwest. The streets where they are being trialled are generally very quiet (although some of them have a bit of parking near shops and train stations), so it felt very comfortable to happily ride pretty much in the middle of the streets where the sharrow markings were.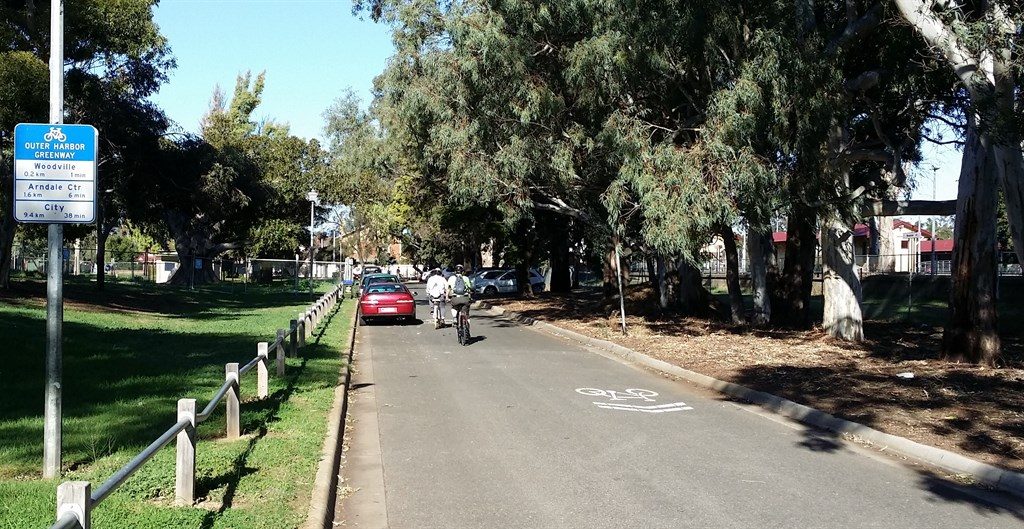 What do you think of these sharrow implementations?