It seems like a long time ago that we kicked off this year's Biketober festival (in my case by enjoying some nice drinks and good company at Bikes, Beer and Banter back on the 1st…). Now November looms near, so there's only a few things left for the month – plus a few more coming up next month…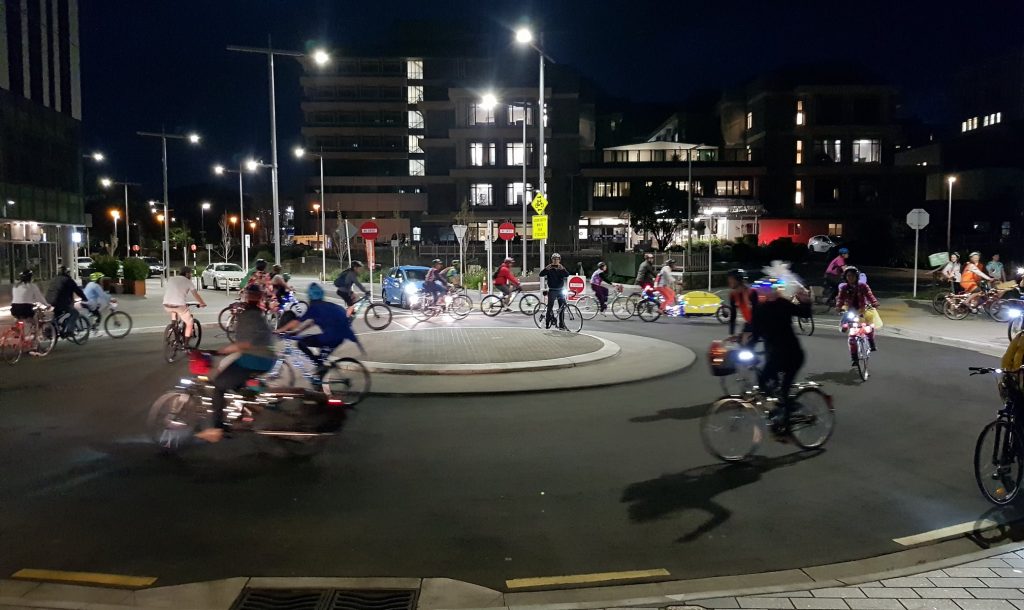 Have you been collecting Biketober Passport codes around the city during the month? This Sat 31st Oct will see your good efforts hopefully rewarded when the Passport Prizegiving is held at the Pegasus Arms from 5pm. There are a whole range of brilliant prizes to win, including cycle touring and Chch Adventure Park packages. If you haven't been collecting codes, you could still take part in the 1-day Challenge on Saturday to collect as many codes as you can between 9am-4pm.
There are two more Biketober events taking place on Sat 31st. Firstly, anyone who's ever wanted to build their own bike trailer can do so at a workshop from 1pm at the Oxford Tce Baptist Church. After that you can put on your ghoulish worst dress and join the rabble on the Halloween Bone Shaker Ride, starting at the Barbadoes St Cemetery from 9.30pm.
Onto November, and things kick off straight away on Sun 1st with Loop the Loop starting from Beckenham Park ponds at 4pm. This is a

bicycle treasure hunt and neighbourhood exploration for the whole family, followed by a community party.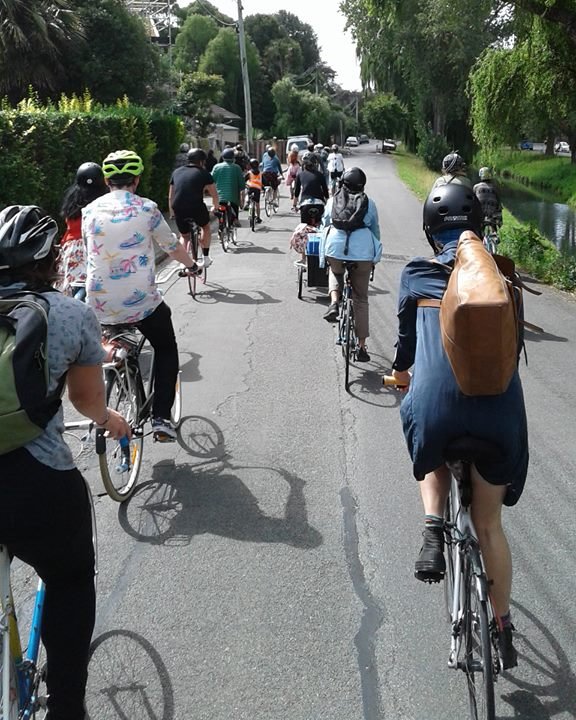 If you've got a soft spot for historic buildings, then you might enjoy joining the Post-quake Heritage Building update tour, starting 10am on Mon 2nd Nov at the Margaret Mahy Playground. This features an easy guided cycle tour around Central Christchurch – numbers are limited so you will need to book.
A different kind of ride happens on Wed 4th Nov when the Travis Wetlands QEII Ride takes place from 9.30am, starting from the St Albans Tennis Club. Come and visit the Travis Wetland Heritage Centre and recent QEII Park developments, returning back on the Te Ara Ōtākaro Trail.
Next Sat 7th Nov sees the opening of the East x East Learn-to-Ride Track opening in Burwood. This is a great new off-road facility targeted at kids on bikes and scooters, featuring miniature road layouts. So come along with the family from 10am for a morning of fun and activities.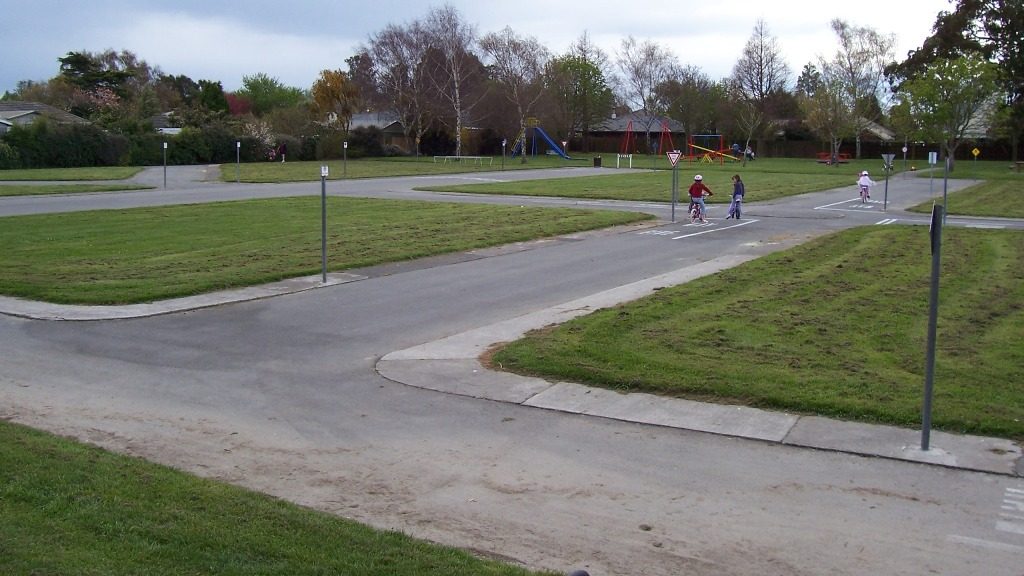 Don't forget that throughout the month, RAD Bikes have their regular bike workshop hours (Wed 5.30pm – late, Sun 12-4pm) at the Commons on Kilmore/Durham and the Aranui Bike fixup also meet every Thu 3-6pm at Breezes Rd Baptist Church.
As always, you can keep an eye on the latest local cycling activities via our Events Calendar; we'll try to update that as things are added or changed.
What will you be doing on your bike this month?