As mentioned recently, the final section of the Quarryman's Trail, from Hoon Hay to Halswell (3.5 km), is now completely open. We previously provided an overview of the first stage of the cycleway, so it's time to provide a preview of what the next stage looks like (we'll look at it heading towards town – click on any figures to enlarge).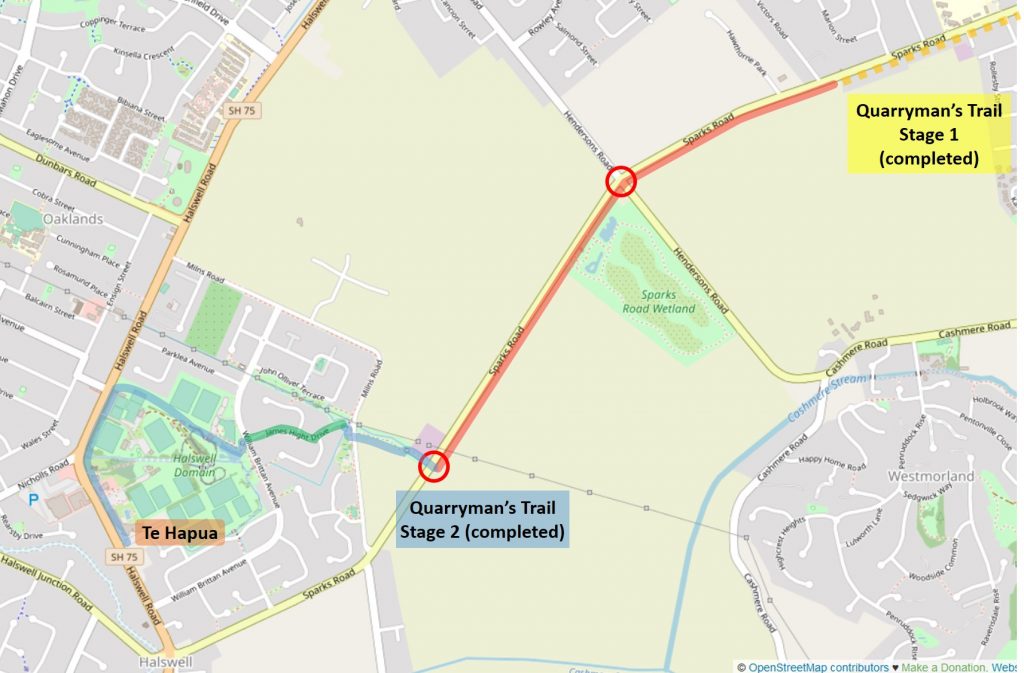 We begin our journey at Te Hapua, the Halswell Community Centre on SH75 Halswell Rd. The cycleway begins as a two-way shared path heading north towards town alongside the road.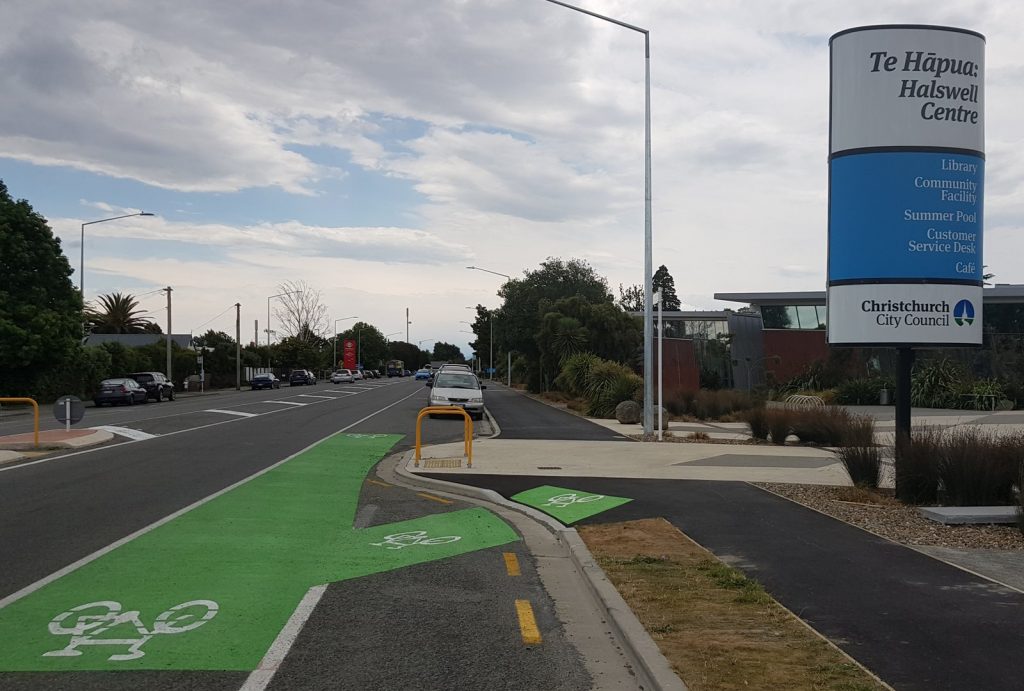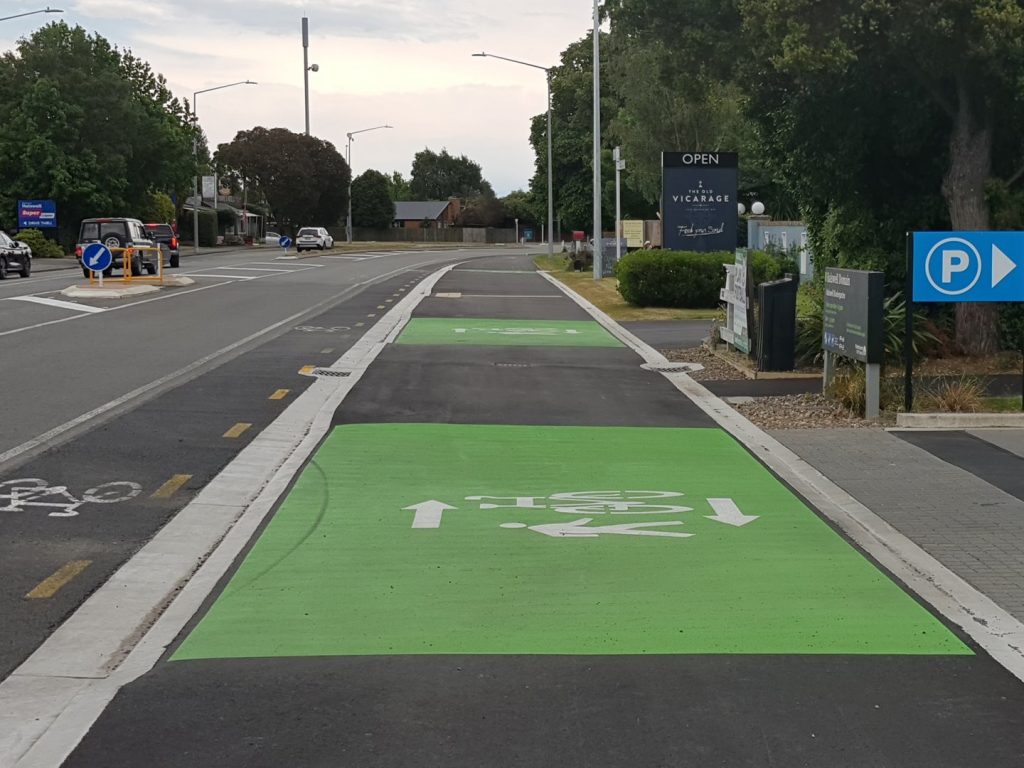 The cycleway then turns into Halswell Domain and winds past the playing fields and miniature railway towards Halswell on the Park.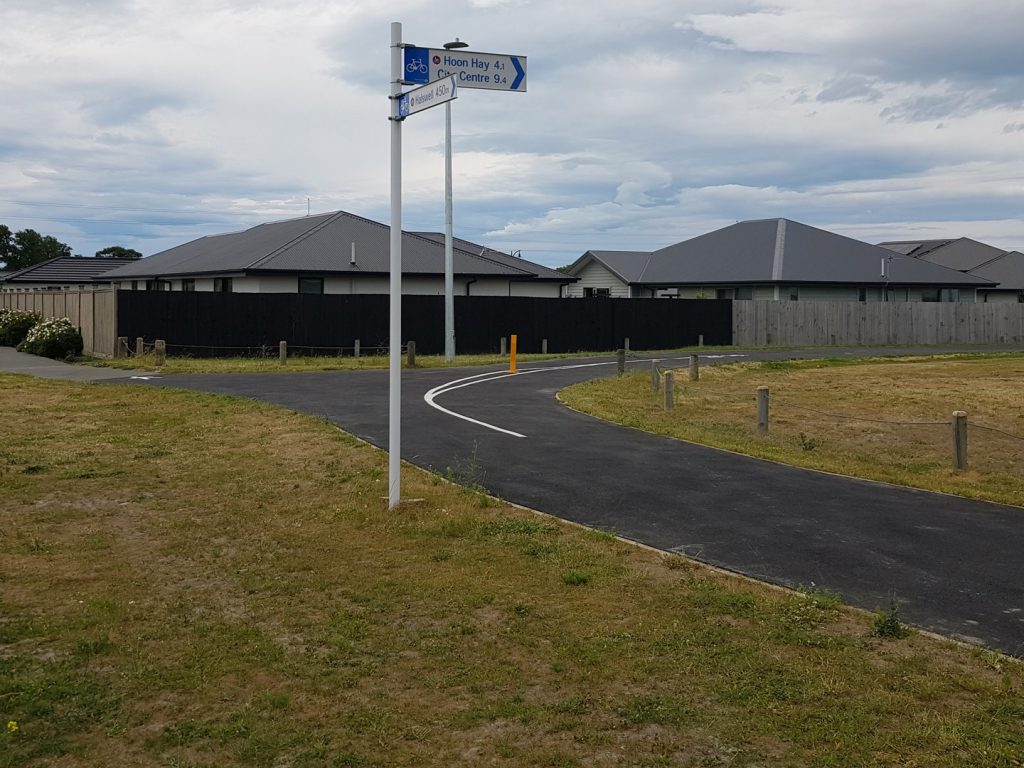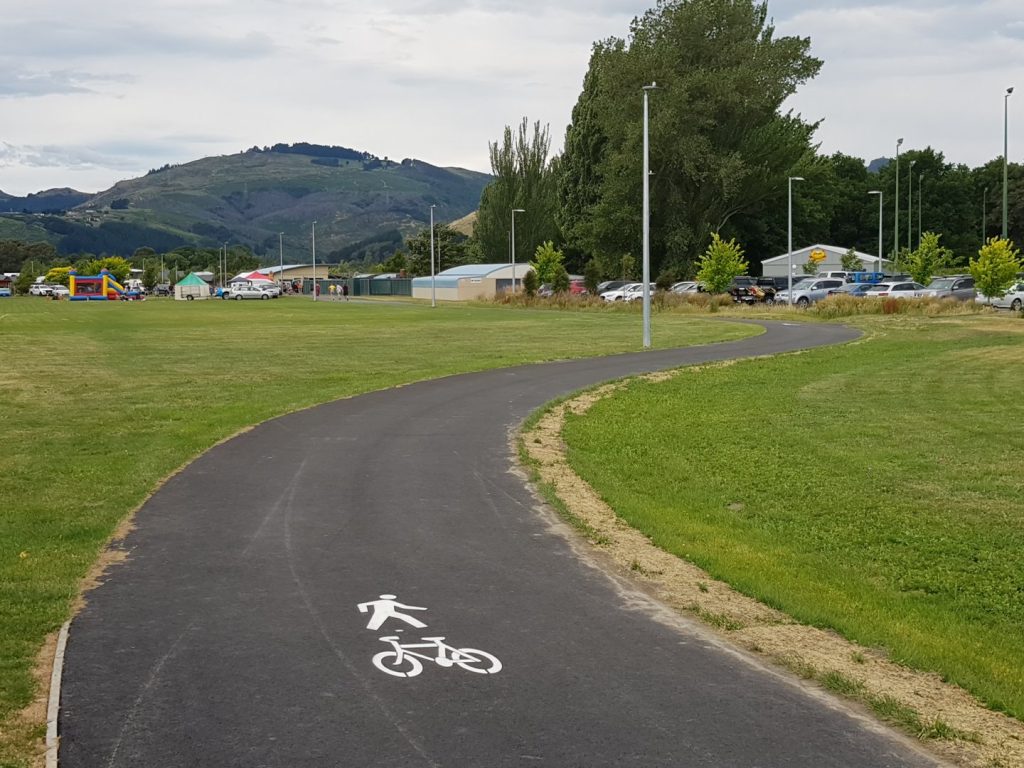 Once through the Domain, the cycleway route crosses over William Brittan Ave into James Hight Drive where a 30km/h neighbourhood greenway starts.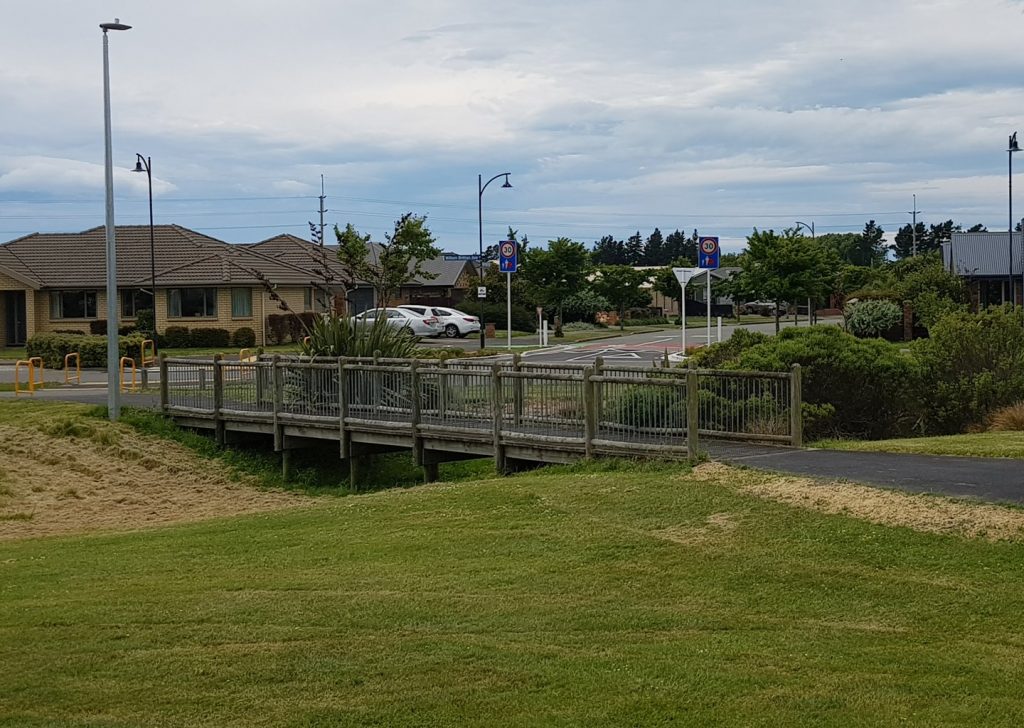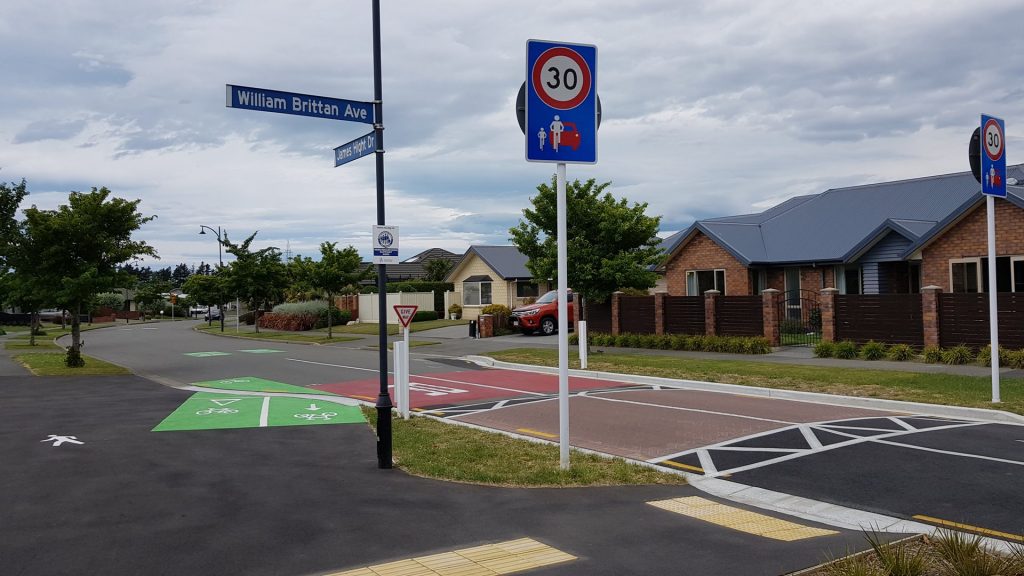 James Hight Drive is already relatively quiet and additional speed humps ensure that the speeds stay low.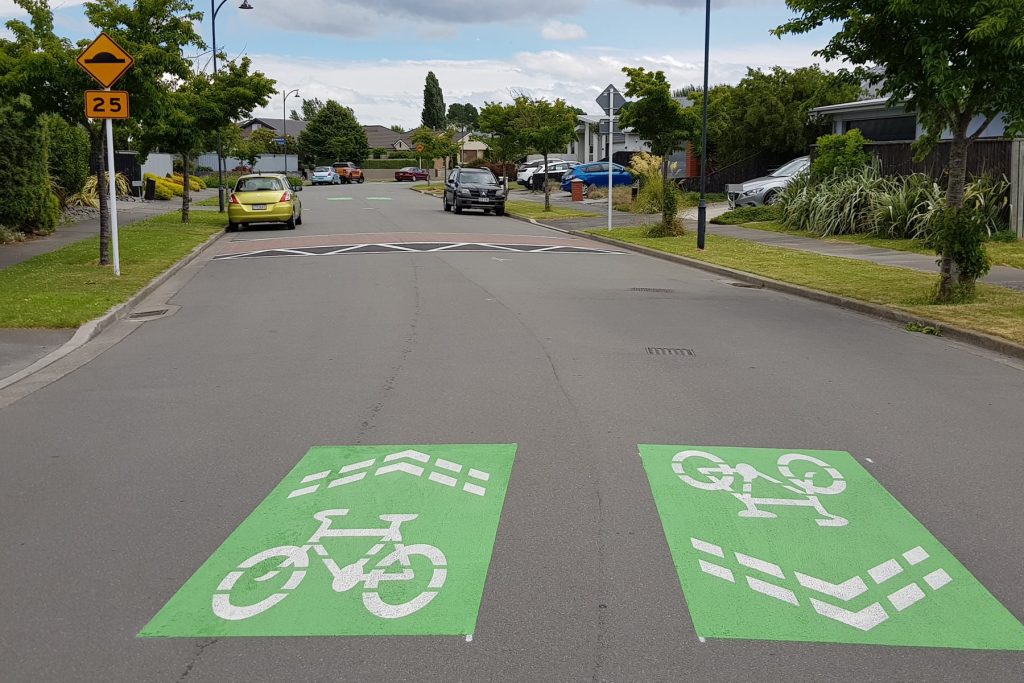 Back onto a shared path, the cycleway swings around onto Milns Rd and then crosses over into the drainage reserve leading to Sparks Rd.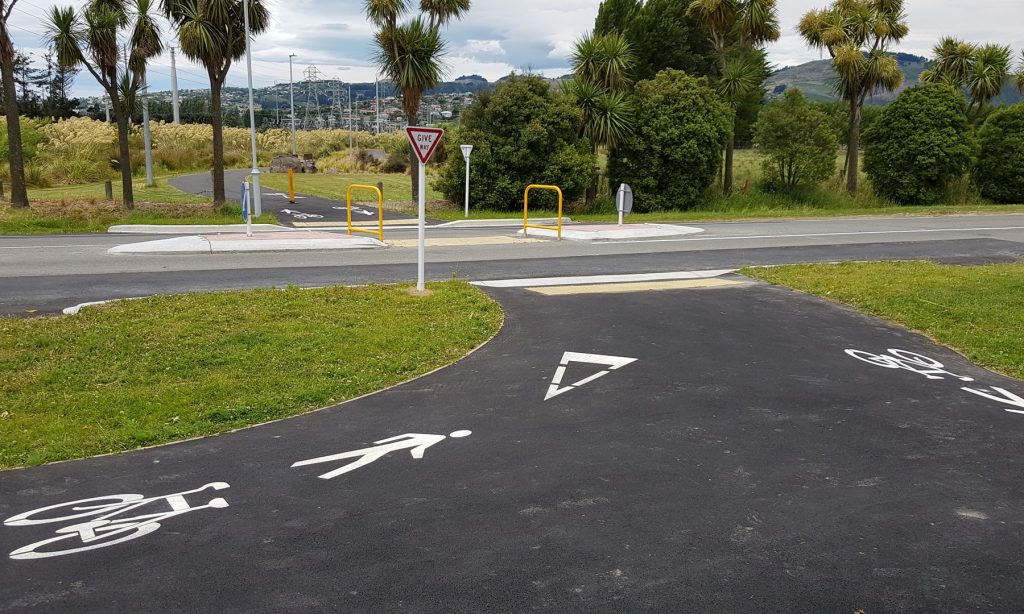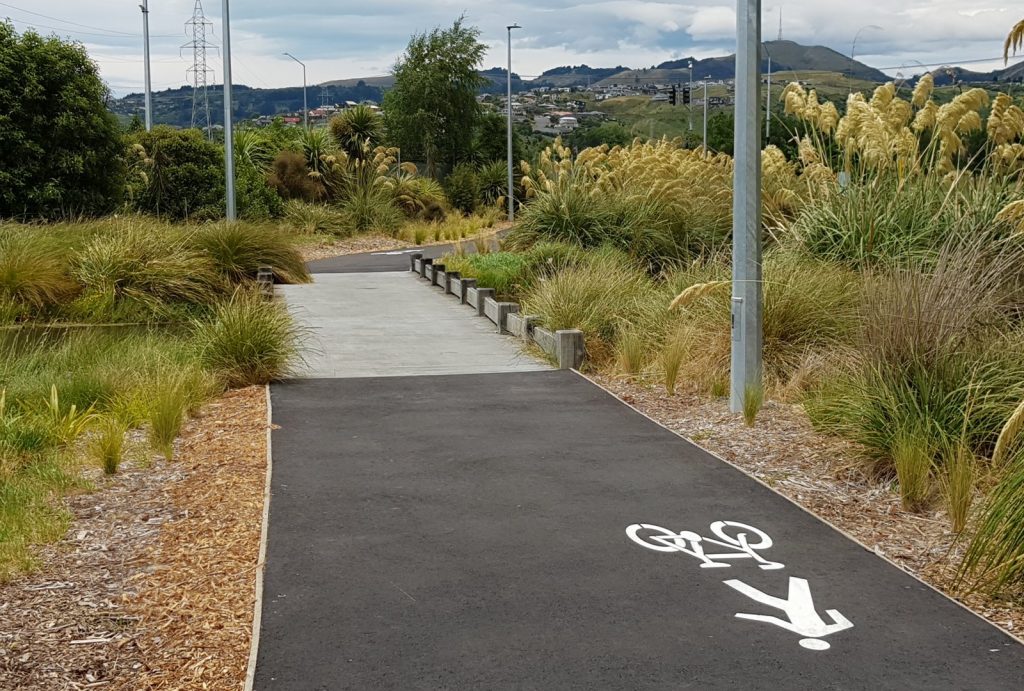 At Sparks Rd, a new signalised intersection allows people to cross over to the other side of the road. There the two-way shared path continues along Sparks Rd towards town.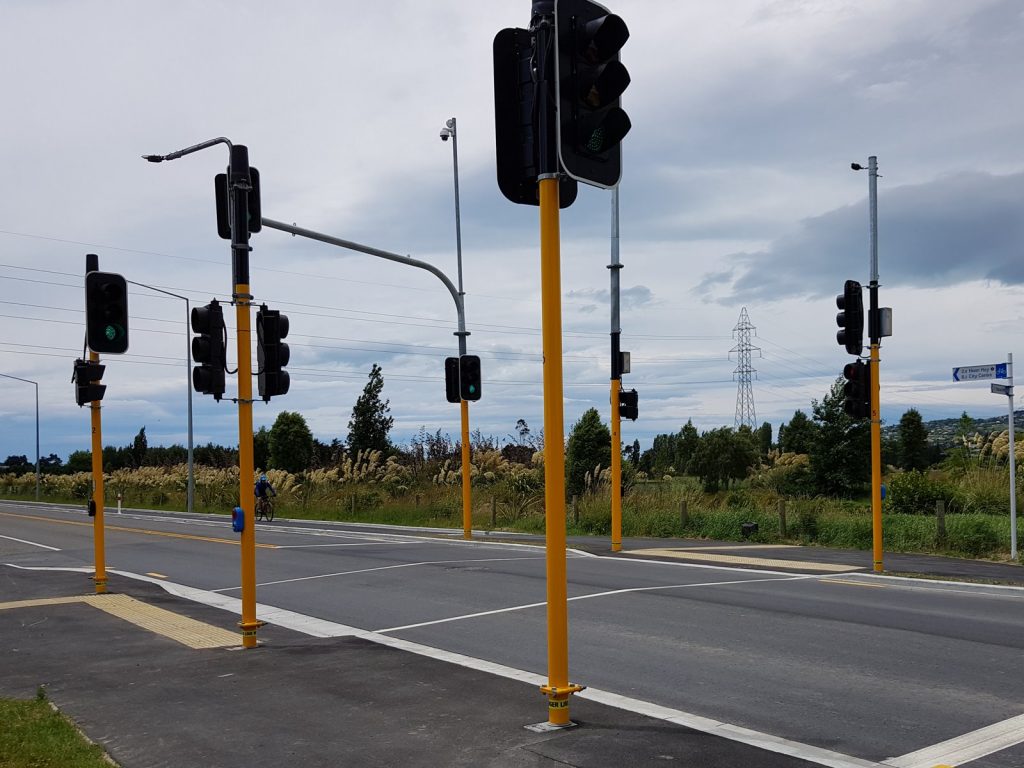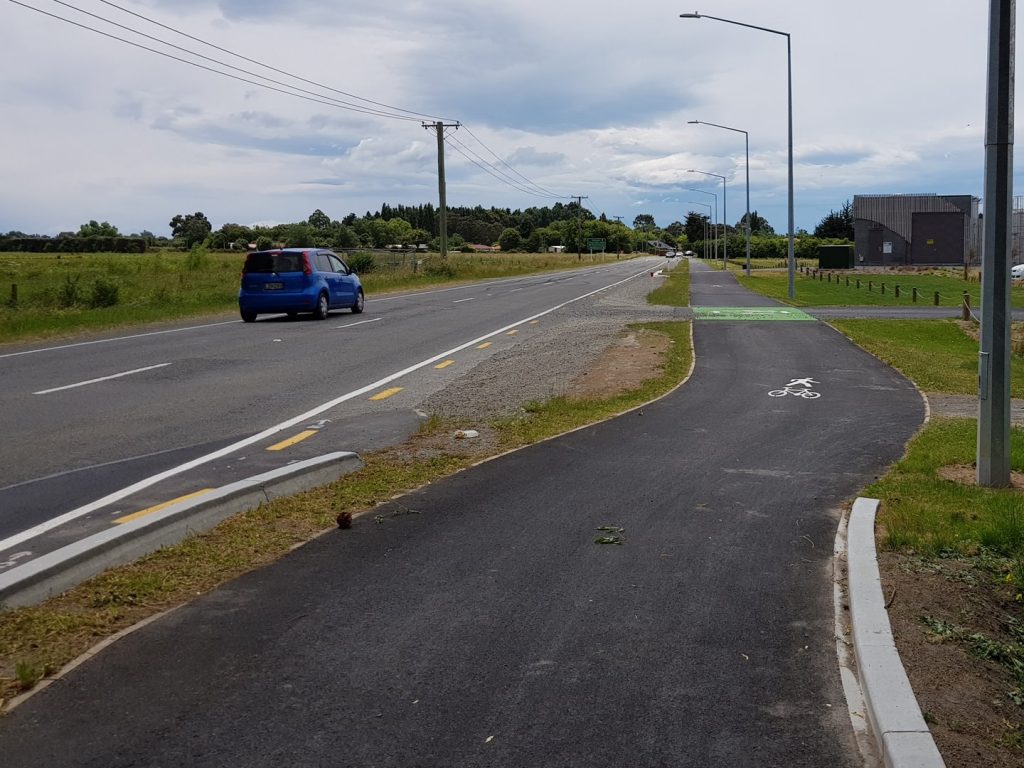 At Hendersons Rd, there is a new signalised intersection to help get the cycleway across the intersection.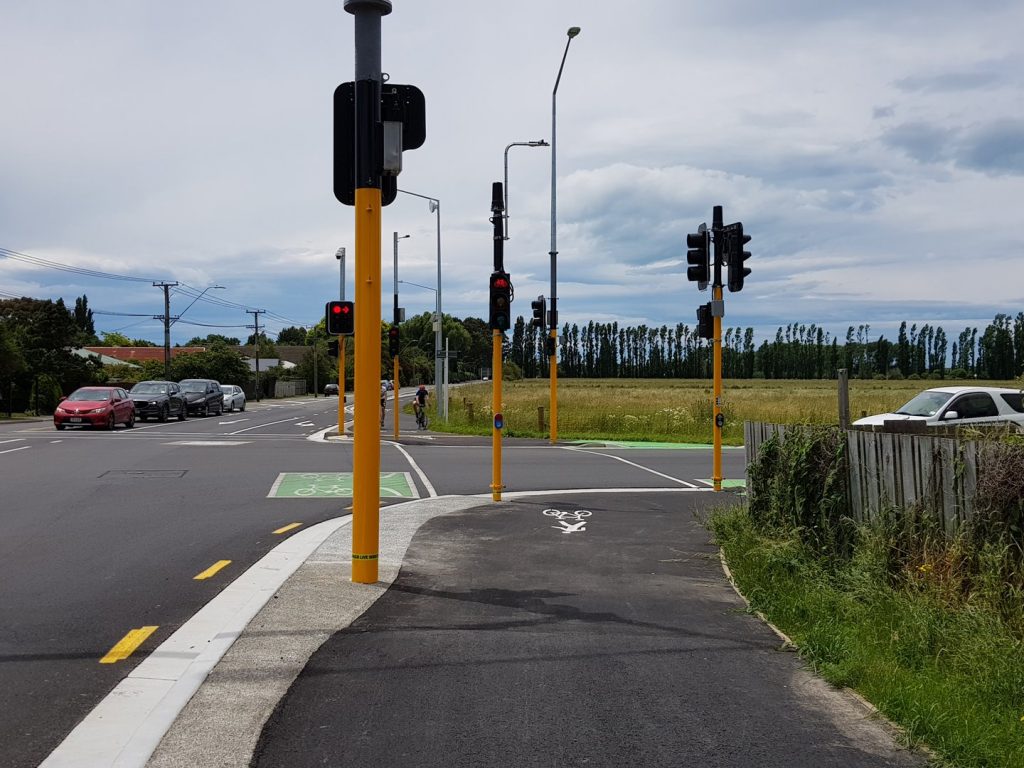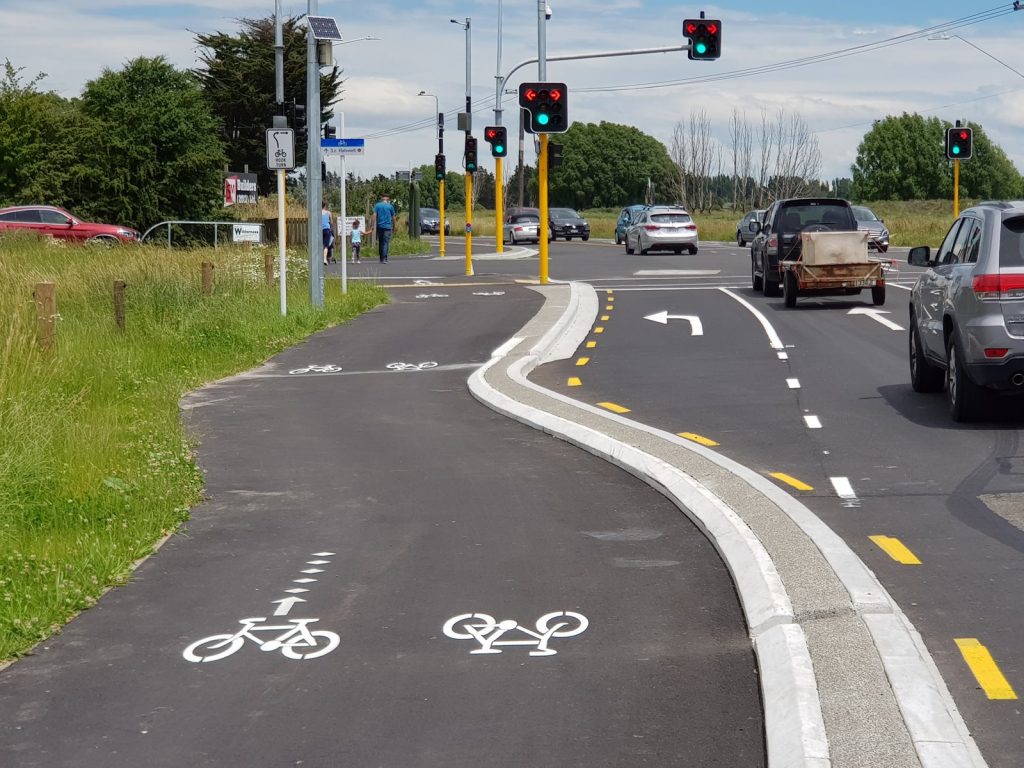 The cycleway then continues as a separated cycleway to the urban boundary on Sparks Rd near Victors Rd in Hoon Hay.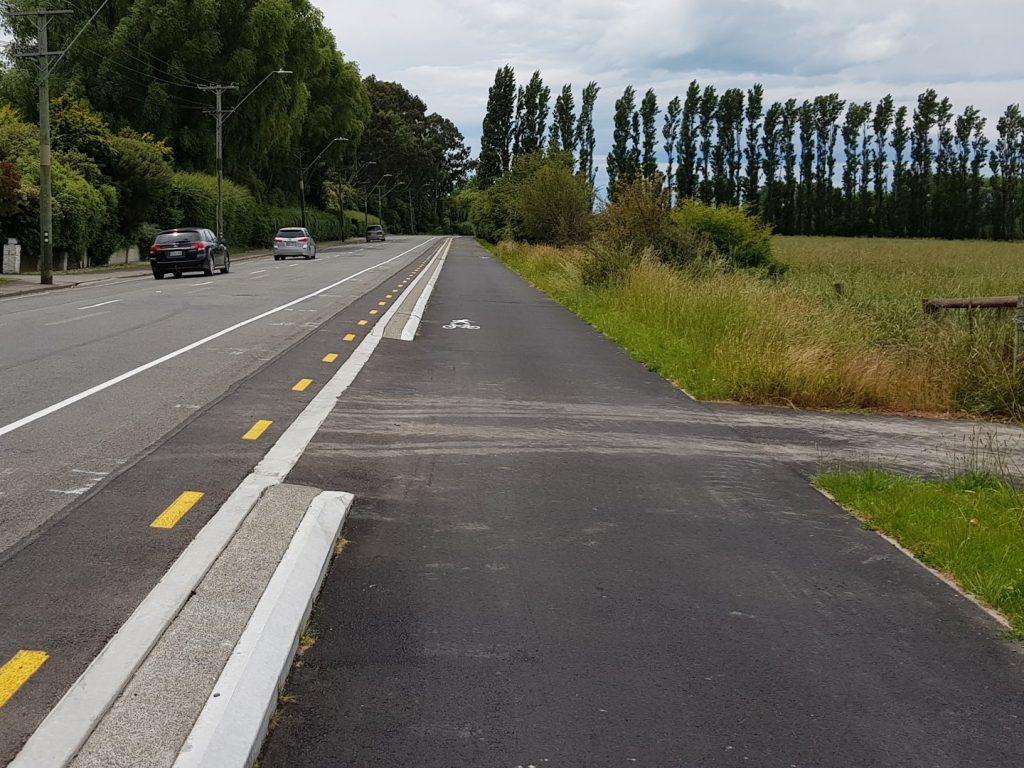 From here the route continues via the rest of the Quarryman's Trail through Hoon Hay and Spreydon, allowing a safe cycling route all the way from Halswell to town.
Have you ridden on the new part of the Quarryman's Trail yet?