Guest contributor Criggie offered up this little historical snapshot for our viewing:
We've got this picture as a poster-print on the wall of our bike shed at work: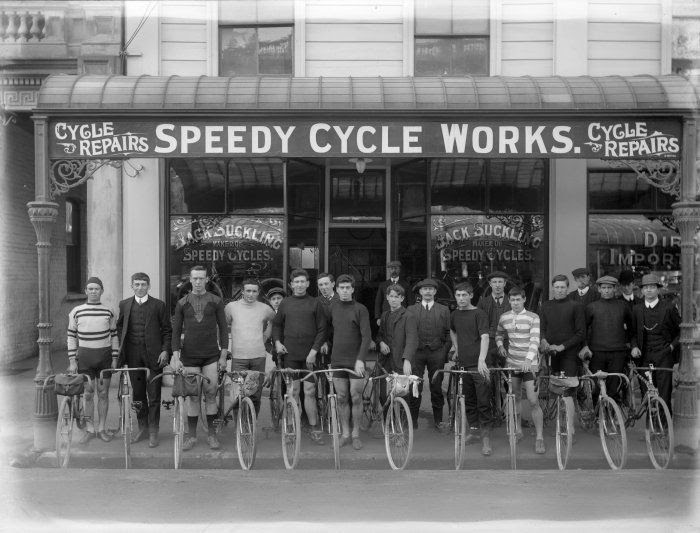 The photo was originally from the National Archives, and bears this text:
Speedy Cyclists: Christchurch, New Zealand, circa 1914.    "Jack Suckling (center right with watch chain) and cyclists outside Speedy Cycle Works, Manchester Street. Champion cyclist Phil O'Shea is third from right." Photo by Adam Maclay.
The shop was at 114 Manchester Street (more recently hosting the Two Fat Indians restaurant pre-quake), and here's what it looked like back in August 2015: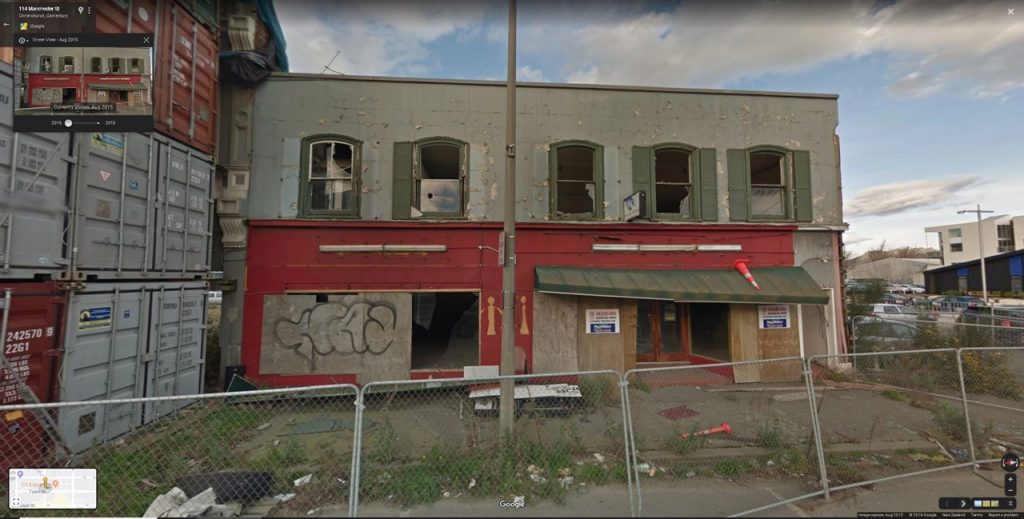 Such was its state that it even made Council's "dirty 30" list of post-quake eyesores. Now here it is in August 2018: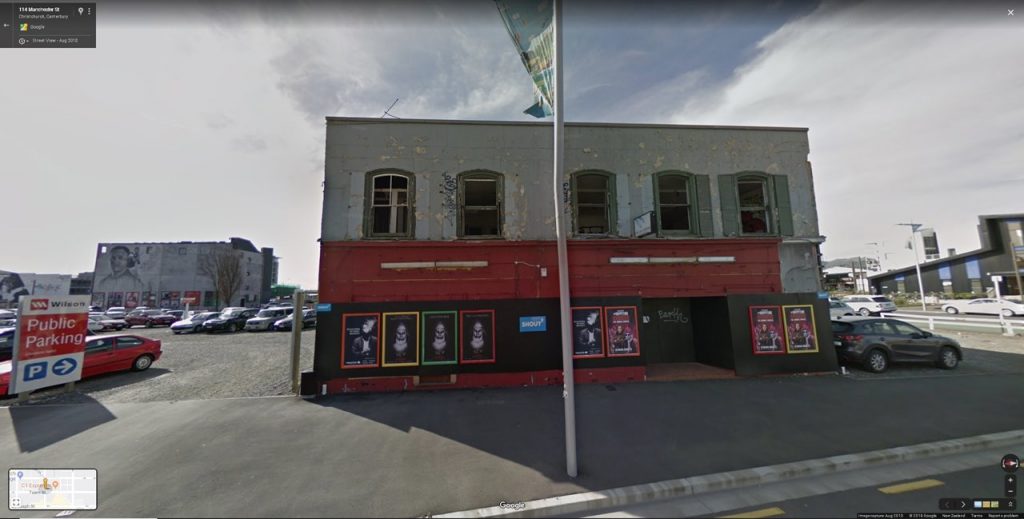 It's hard to appreciate how much cycling was a really big deal here over 100 years ago; people were hungry for bike racing, cycle touring, social rides and indeed for assisting them with important social movements. Places like Speedy Cycle Works were important social hubs of the day. One wonders what the next 100 years of biking will bring (and which current places around Christchurch we will associate with this…).