A recent news article (and similar variants) has been doing the rounds recently and sparked a lot of social media comment. The article reports on some recent research from Australia that measured the space given by motorists passing people cycling. The piece of the  study that caught the attention of the media was that the average passing distance recorded when biking in a painted cycle lane was 25-40cm less than when biking on a road without one.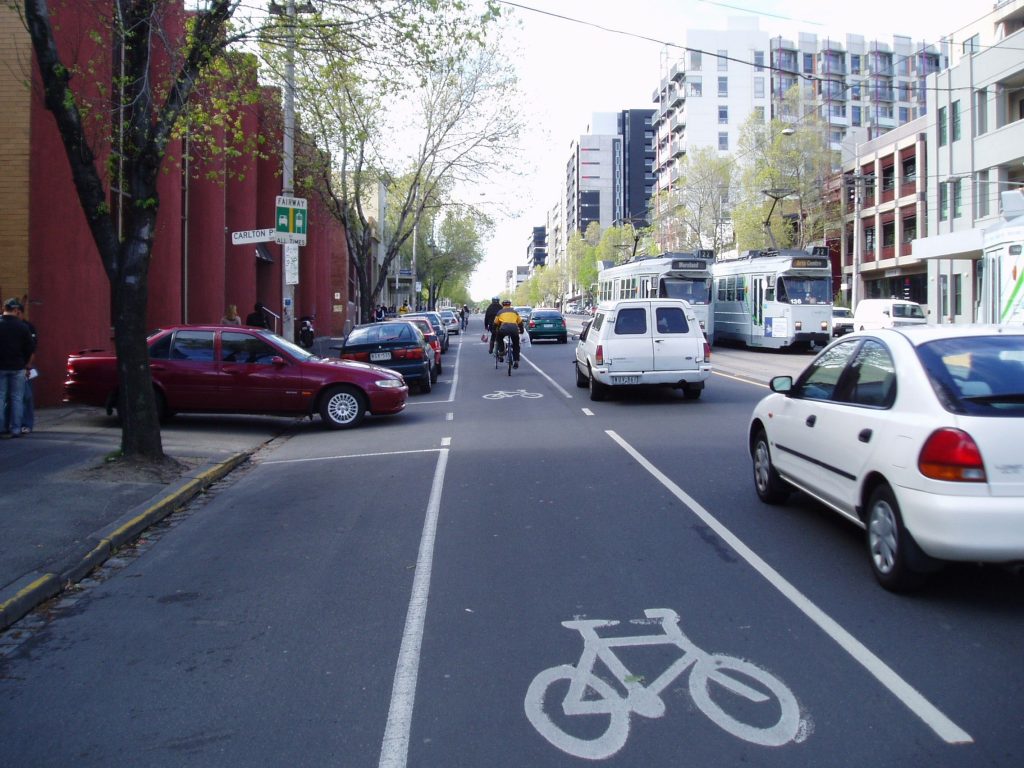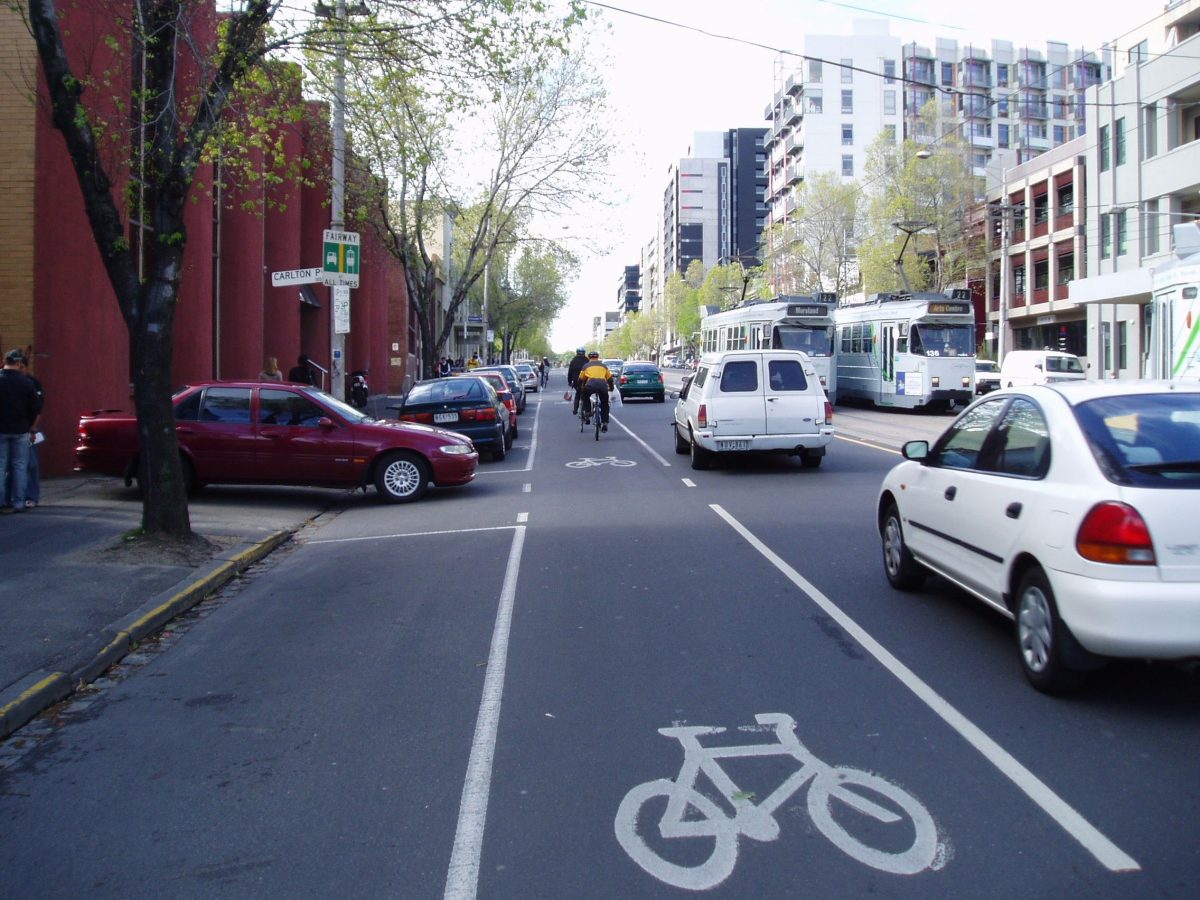 The inference that many people seem to have jumped to is that cycle lanes are therefore worse than having nothing marked. Given that some people seem to hate on-road cycle lanes with a vengeance, this is perhaps not surprising. But the reality is a bit more nuanced than that…
Firstly it is important to appreciate that a reduction in mean passing distances does not necessarily correlate with a reduction in actual cycling safety. Indeed, the opposite has generally been found when before/after safety evaluations of painted cycle lanes have been done. As reported here previously, there is reasonable evidence internationally and locally that installing painted cycle lanes can reduce cycle crashes.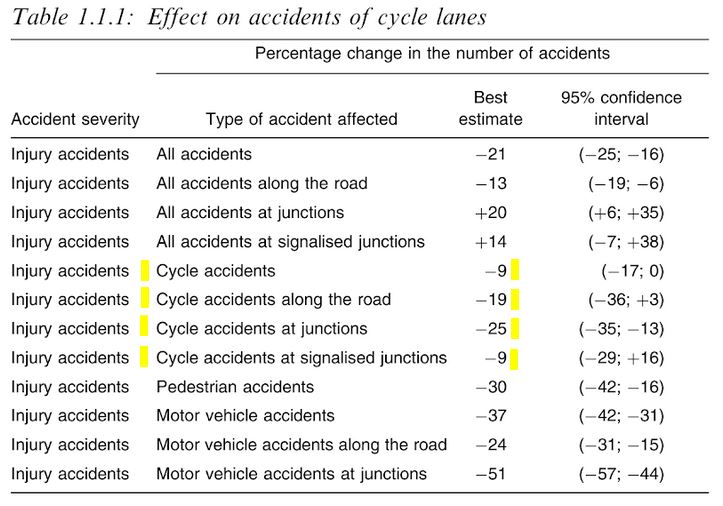 A good summary of international evidence is the Handbook of Road Safety Measures (2nd Edition, 2009, edited by Rune Elvik, Truls Vaa, Alena Hoye, & Michael Sorensen). This found that the best estimate of the reduction in cycle injury accidents after installing on-road cycle lanes was about 9-25% (interestingly, greater savings from cycle lanes are found for other travel modes). Most studies hadn't controlled for the numbers of people cycling either, and typically cycle numbers increase along routes with new cycle lanes.
Locally, a useful study looked at before/after crashes along 12 new cycle lanes built in Christchurch, and allowed for changes in cycle volumes too (disclosure: I supervised the researcher). That study found a 23% average reduction in cycle crashes; it should be noted that the cycle lanes constructed were generally industry best practice in terms of widths.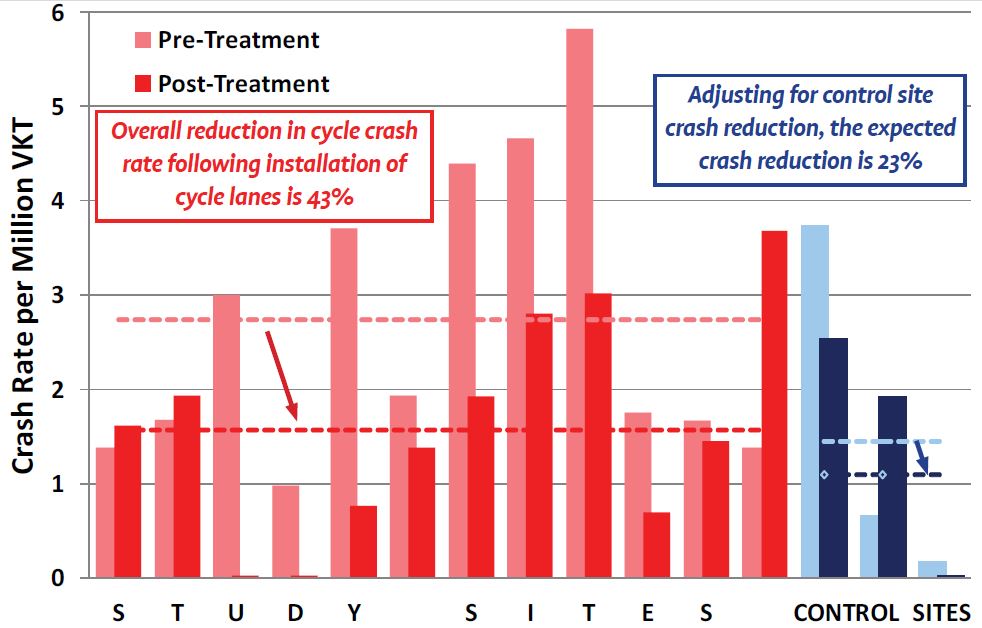 So how come passing gaps are getting smaller with cycle lanes? This is not the first study I have seen to show this effect. I suspect what is happening is that both driver and rider are feeling more certainty in their positioning with a line between them. Without a line, people are generally playing it conservative in guessing the gap – of course the safety problem is from the few who don't leave much/any gap…
This is backed up by the details of the Australian study that most people have failed to mention: the observed variation of the distances around cycle lanes (as measured by the standard deviation) was less than that for the non-cycle lanes. And the lowest observed gaps? They were recorded on the sites without cycle lanes…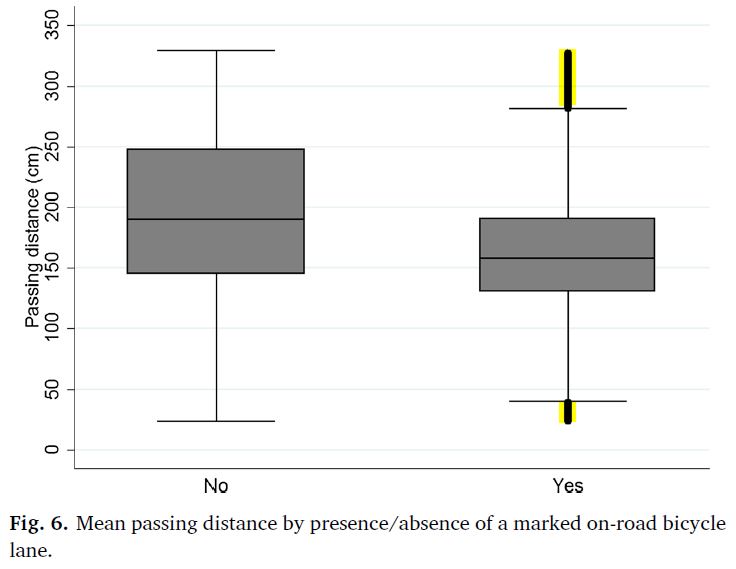 Now I absolutely understand that a mere painted cycle lane will do little to attract all the new "interested but concerned" audience to bike more; bring on more of the quiet streets and separated bikeways where possible. But let's do away with this nonsense that a painted cycle lane (using best-practice design) is worse than doing nothing. In terms of your existing cycling population at least, on-road cycle lanes are very beneficial and can still be a very cost effective part of your cycle network.
What do you think? Does passing distance matter? Or are actual collisions more important?