There's been a lot of discussion by the public and the media over the past couple of years about the value of the Major Cycle Routes programme. That's perhaps to be expected; $160-odd million is a lot of money for any project, especially something relatively untested here like high-quality cycleways.
With that in mind, it's good to see that Christchurch City Council have been doing some surveying of the biking public to see what they think so far of the new cycleways. You might have seen the surveyors on the Uni-Cycle, Little River Link and Papanui Parallel routes in Oct-Nov, intercepting people riding along them and asking them a few questions. And now the findings of these first surveys are being presented at this week's Infrastructure, Transport & Environment Committee meeting.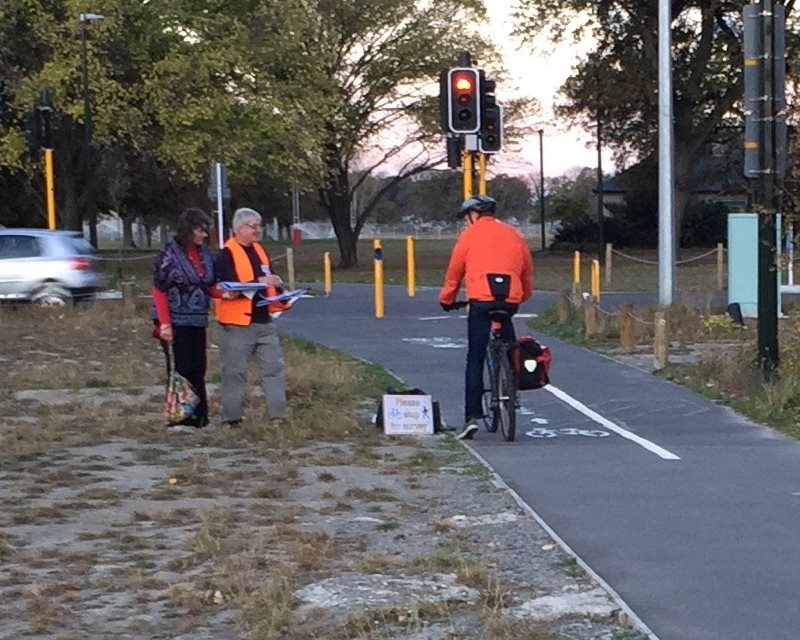 625 people responded to the interview surveys; encouragingly 40% of the respondents were female. The first question asked  "How much do you agree that the new physically separated cycleways have: improved my safety when travelling by cycle / made it more comfortable to travel by cycle?" As you can see from the results below, overwhelmingly respondents agreed with these statements, by 94% (perhaps some of the disagreeing folk are from the existing cyclists camp?).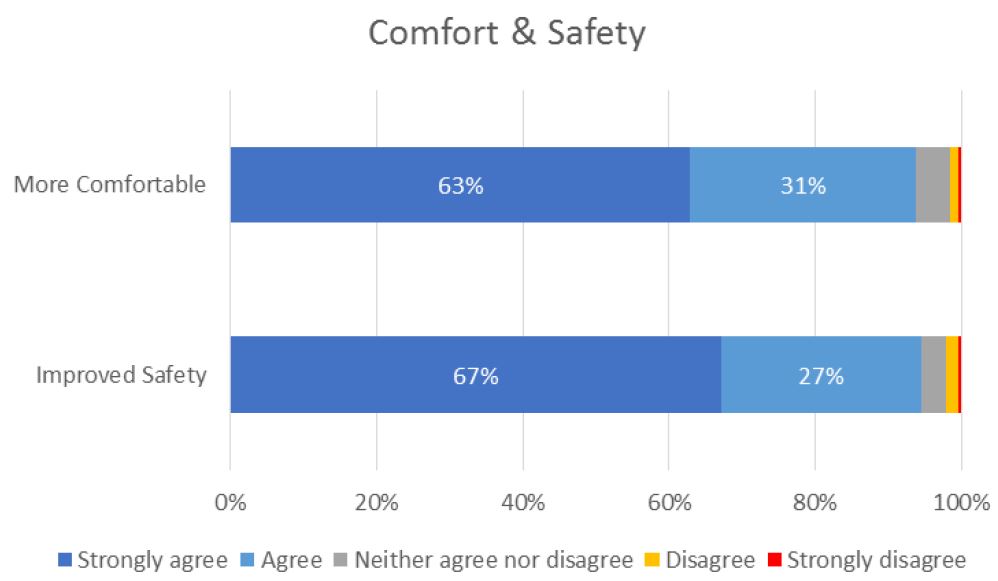 Another question asked "Thinking about your cycling in Christchurch over the past 12 months please indicate how your travel by cycle has changed as a result of the availability of more separated cycleways." Again, it can be seen that the cycleways had a positive effect, with 83% of respondents reporting more cycling.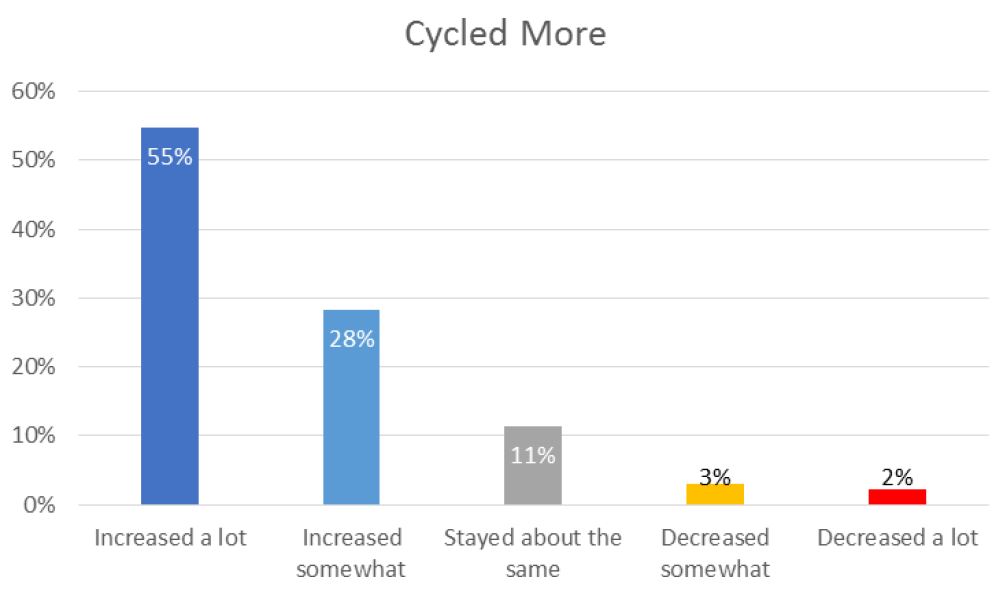 Survey participants were also asked what the main purpose of their cycle trip that day was (note that these surveys were carried out at each site on a weekday afternoon and a weekend). The importance of the cycle routes for utility trips like work, school and shopping comes through, 64% of trips falling into these categories. Recreational or social rides were only about a third of all trips, despite many people's belief that cycling is just a recreational "hobby".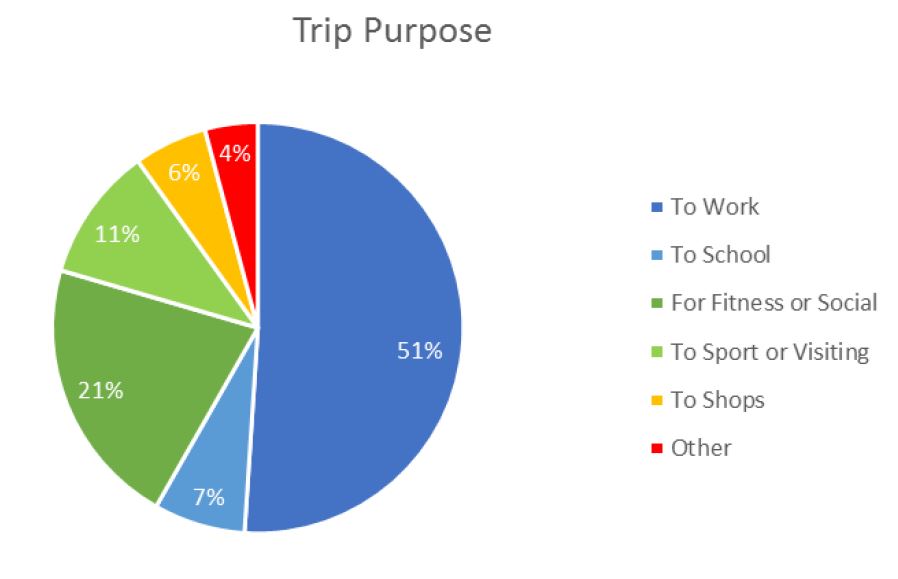 Probably the most interesting question was "Before the new cycleway was built, how would you have made this trip?" While about a third would have cycled their trip using the same route, 43% would have taken an alternative route (and indeed, in some cases, there would have been no choice if the cycleway provides a new link previously unavailable, like Grassmere-Rutland). Of real interest though is the fact that 15% stated that they would have previously driven by car instead if the cycleway wasn't available. That is great evidence for the travel mode-shifting benefits of the new Major Cycle Routes.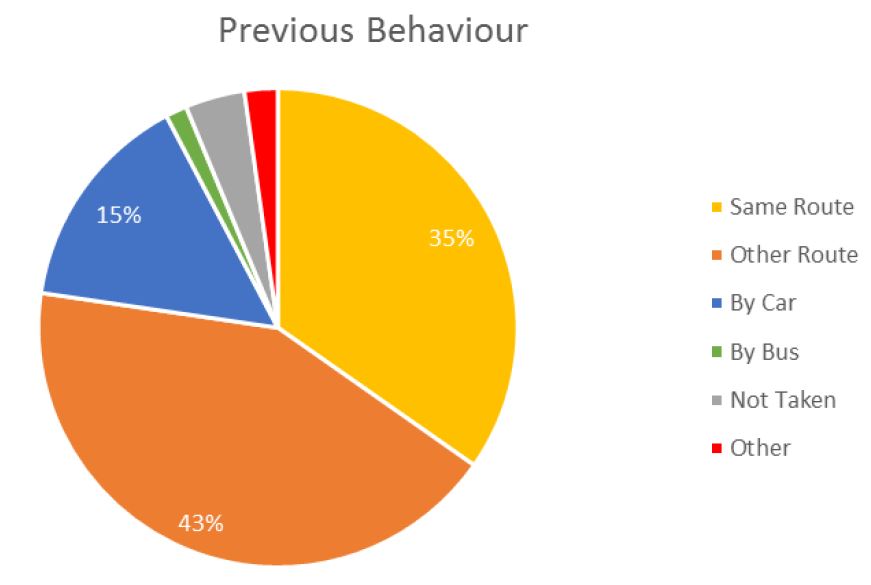 The survey also asked "How much do you agree that physically separated cycleways like this should be installed on routes throughout Christchurch?", and 92% of the respondents either strongly agreed or agreed with this statement. I find this question a little problematic, because separated cycleways are not always the best answer to a particular route, e.g. on a quiet street a neighbourhood greenway would be perfectly appropriate. Indeed, two of the routes surveyed feature such treatments for parts of their length. Judging by some of the recent confusion about the work on the Rapanui-Shag Rock route, we still have some work to do to explain to the public how greenways work.
The full report behind these surveys will be completed and made available publicly before the end of February 2018. It is intended that these surveys will be an ongoing series, so it will be interesting to see what people think about the cycleways over time.
What do you think of the Major Cycle Routes so far?