Many people who cycle often express concern about their safety when riding, and typically point the finger at some of those dodgy drivers out there. Given that official crash data suggests that at least 2/3 of cycle crashes are the fault of the other party, this is not surprising. But perhaps some riders at least should also be taking a look closer to home…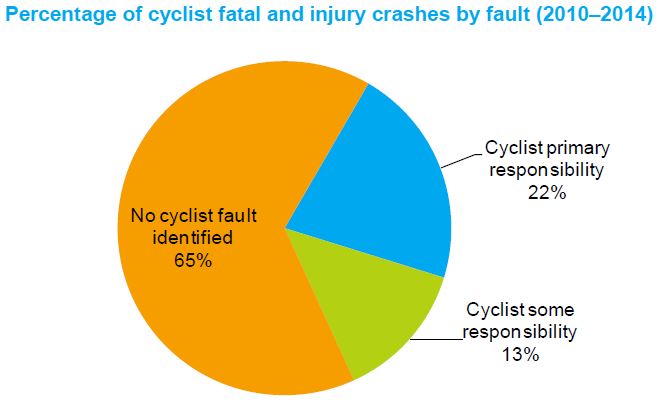 In the past I've undertaken surveys of cycling usage, and often that has included asking about recent cycling crash involvement. Sometimes the purpose is to identify the true numbers of cycle crashes (rather than just the official stats), e.g. when we sought people's feedback about riding on Dyers Pass Rd last year. What has intrigued me is the number of people who have experienced what seems to be a huge number of crashes. For example, in a CAN members survey back in 2003, two respondents had suffered six injury crashes in the previous year. In the Dyers Pass Rd survey at least ten people reported crashes there numbering into double-digits over the past five years. And a survey of the SH1 Chch Western Corridor in 2012 saw three people experiencing at least seven cycle crashes in the previous two years.
All this makes me wonder: do some riders who get into a high number of crashes simply need more cycle training?
Now, as you may expect, a big determinant affecting the frequency of crashes is how much you ride, and how much of that is on trickier roads and intersections. So it's understandable that someone who clocks up, say, 300km a week mostly on busy roads is far more likely to come unstuck than someone who barely registers 30km a week around their local streets. Still, as we've mentioned before, the risk of cycle crashes is actually very very small; so even the "frequent flyer" shouldn't encounter trouble that often unless they're desperately unlucky, or…
In the past 15 years that I've been in Christchurch, I'd estimate that I've ridden at least 40,000 km by bike and can count a total of two non-injury run-ins with motor vehicles (I've probably had more run-ins with trees and rocks when mountain-biking actually…). Without wishing to tempt fate, one incident on average every 20,000km or so seems about par for the course.
So how come some people are very "unlucky"? In looking at others riding around, it seems that there are many who are inviting trouble by demonstrating some basic riding flaws:
Fundamentally, a key problem is often failing to adopt a "defensive riding" philosophy, which expects that the other road user might make a wrong move. It's all very well asserting your rights and expecting the other party to "do the right thing", but that's little comfort when they've made a bad decision and you've come off second-best. Sometimes discretion is the better part of valour…
Looking at a few bikes, a bit of preventative maintenance wouldn't go amiss either. It's particularly important to pay attention to critical things like worn brake pads or loose handlebar stem before you really need them…
All this suggests to me that the phrase "as easy as riding a bike" is a little bit misleading. We have a great CycleSafe training programme for school kids to learn the basics of cycling, but unfortunately there's not much around Chch yet to help those who are new to the saddle (or returning to it) later in life. Go Cycle Chch is probably your best bet at present if you think your riding skills could do with a touch-up – get in touch with them for a friendly guided ride and chat. Hopefully in the near future we'll also have some more adult cycle training options to call on.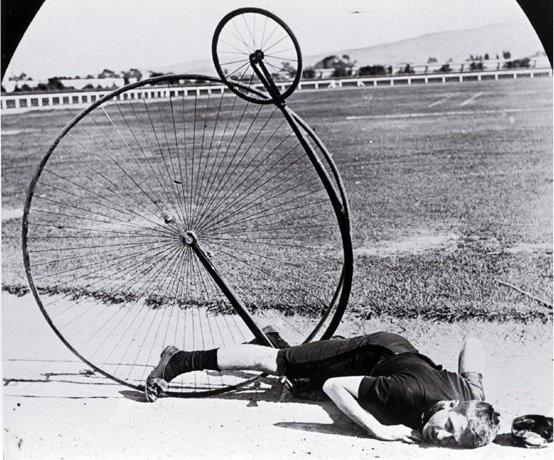 Meanwhile, I need to go and work on my mountain-biking technique…
Are some people "unlucky" or just a bit crap on their bike?