Guest blogger Catherine shares some of her thoughts about the key factors that influence her daily choice to commute by bike:
I developed a cycling dogma! It's taken time to create, but here it is: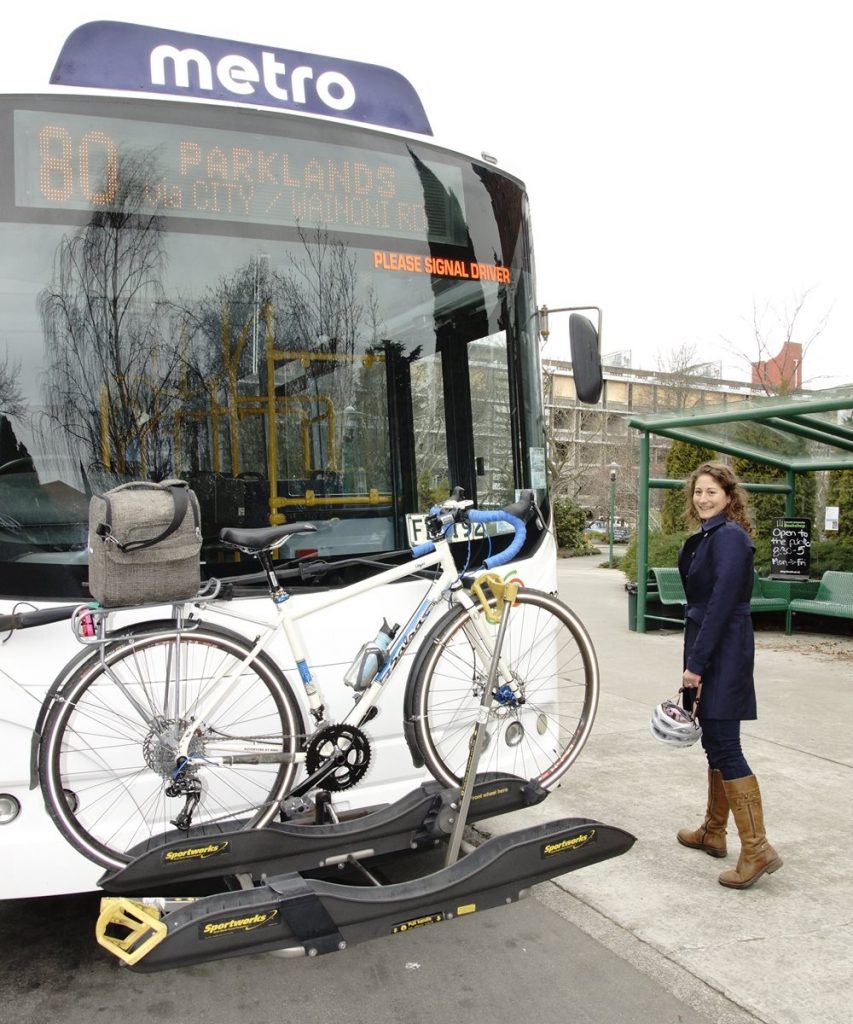 Cycling offers me freedom like nothing else.
Talk about being one with nature! You are part of nature when you ride in it (rain, snow and hail) and with it (especially with a good tail wind).
When I drive a car because of poor weather, I am abhorring nature! How rude?  If it's icy and my trip contains several sharp turns, I try not to be dumb and break a bone; instead, I find another way to work. I should really just purchase ice tires, but it is only 5 times a year when this happens.
I have saved several thousand dollars on fuel (which means saving Mother Earth, whether you want to believe it or not)!
I've spent my gas money on warm and waterproof cycling clothing (waterproof jacket and pants) and a sweet ride with fenders, a rack and waterproof panniers!
The car is a box. I despise travelling in a box. So I ride a bike.
If there is a line of traffic at a stop sign or red light, bikes go to the front, cars stay in the queue. Which one is better?
I like to put Newton's 3rd law into practice. For every action (riding a bike), there is an equal and opposite reaction (increased energy experienced after hopping off the saddle and heading into work).
I can think clearly while I'm on a bike and even after I get off the bike.
I sometimes eat too much and I hate looking like I've eaten too much. Biking allows me to fuel my body with more calories without looking like a lard.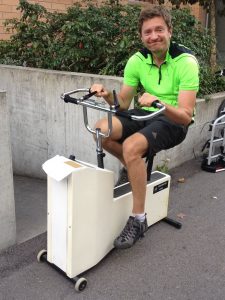 I don't need to find extra time in my busy day to go workout. Biking handles this for me.
I like smelling flowers on my commute.
If I have a bad day at work, I know I will have an endorphin rush before work and after work, because my bike always delivers.
I couldn't be bothered trying to figure out how to pay for parking, as some parking lots required stickers and others were pay per hour/use. It was all too confusing for me and if I get a fine, I go ballistic.
I worked at an outdoor store for a while and stockpiled useful cycling and waterproof gear at half price. As a student for 10 years post high-school, I wouldn't have bought all of that at full price.
The sense of adventure getting from point A to point B all by myself in all sorts of conditions (even -25°C in Alamosa, CO); this gave me a thrill plus a sense of accomplishment.
The knowledge that I have two functional legs for a reason. I might as well take advantage of that while I still can!
Cycling gives me a tight ass…