While I was in Munich for a week, I made a visit to one of the outlying suburbs of Unterhaching. Technically it is a self-contained town just 10 km away from central Munich (about 20 minutes by train); what began as a simple farming village (over 800 years ago!) now contains ~23,000 people and forms part of the greater Munich urban area. Much of the growth has occurred in the last 40-odd years, with new housing areas to the east and northwest of the original village.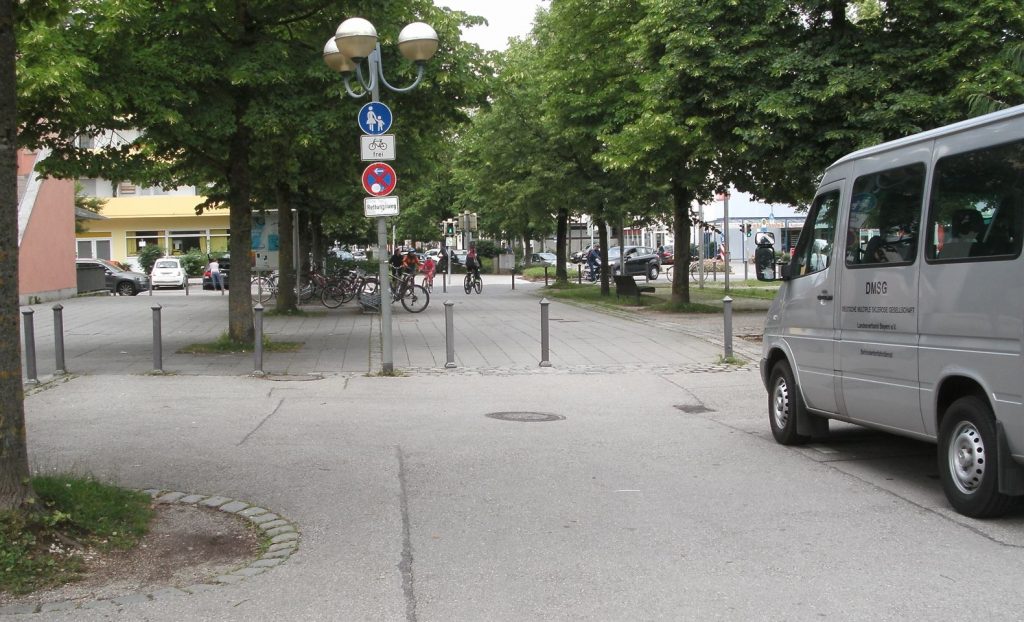 What interested me about Unterhaching was the way that it had been laid out and how cycling was accommodated within it. Rather like Houten in The Netherlands, Unterhaching is based around a north-south rail spine that connects it into Munich's extensive public transport system via two stations. The railway line also serves as a barrier, limiting motor traffic movements to just two underpass crossing points. However, cyclists and pedestrians also have four other connections across the railway line, thus improving the permeability of their networks.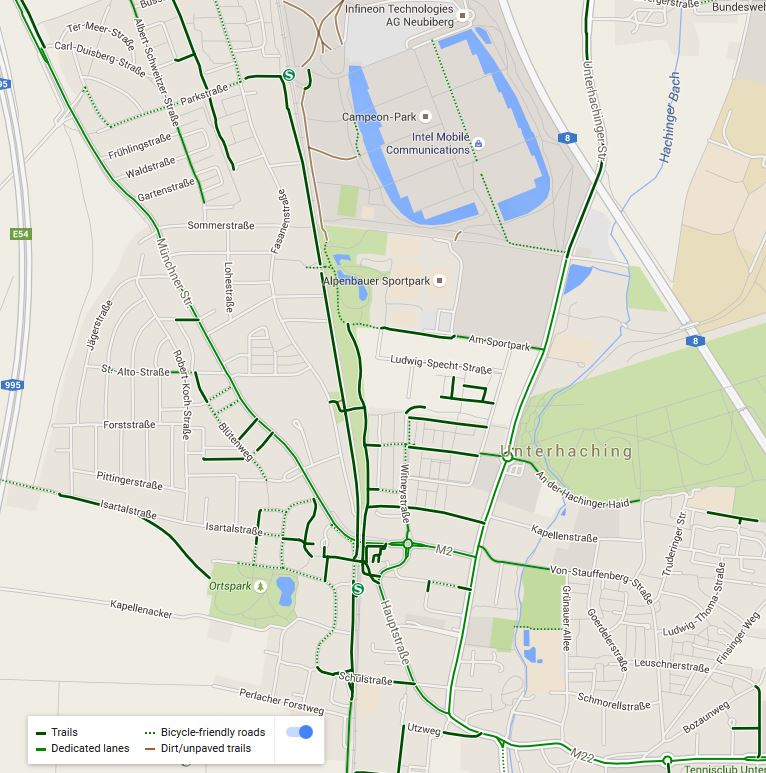 Around the main station near the town centre, traffic is again rather restricted in how easily they can get into the area, with pathways radiating on both sides of the railway line (and along it) for walking/cycling access.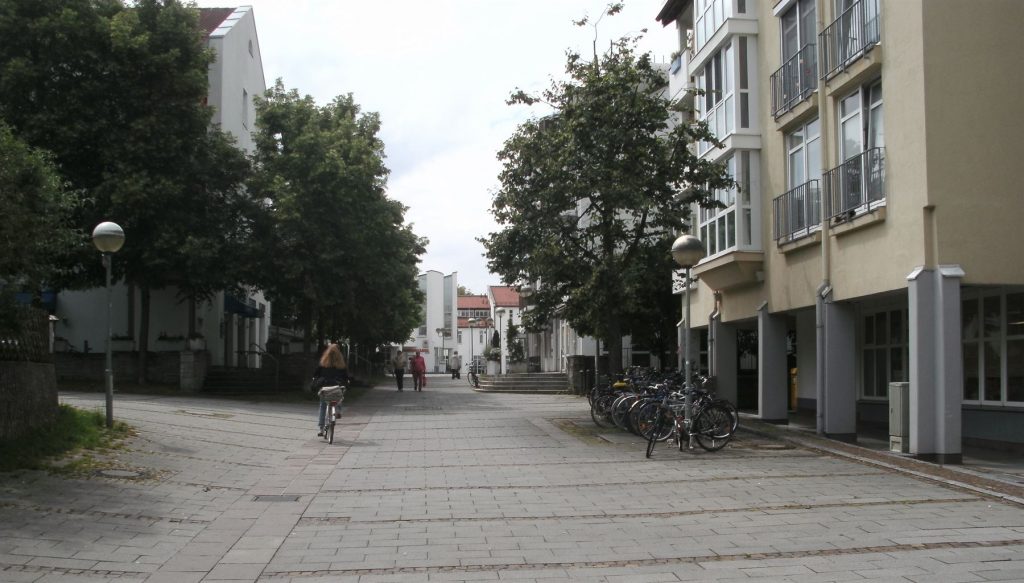 Away from there, all streets are traffic restricted to some degree. They might have a 30 km/h speed limit, they might be a shared space (spielstrasse or "play street"), or they might be a fahrradstrasse ("bicycle street") where bikes have right of way.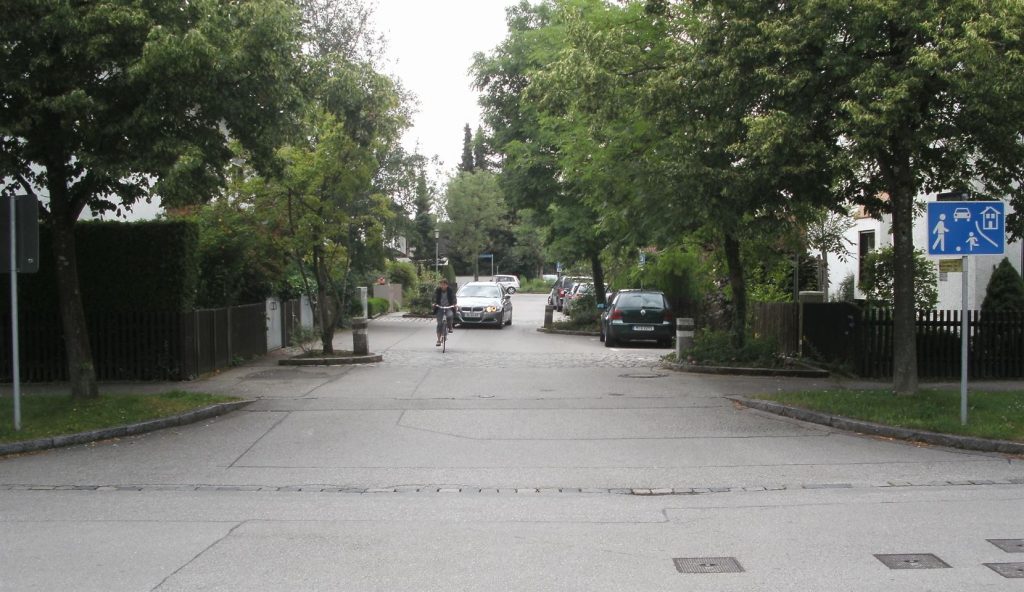 Busier roads had off-road sidepaths and there were plenty of pathways away from streets and along the railway corridor. Interestingly, they generally weren't separated from pedestrians, as seen in many parts of Munich. I suspect the relatively low population allows them to get away with that in most places.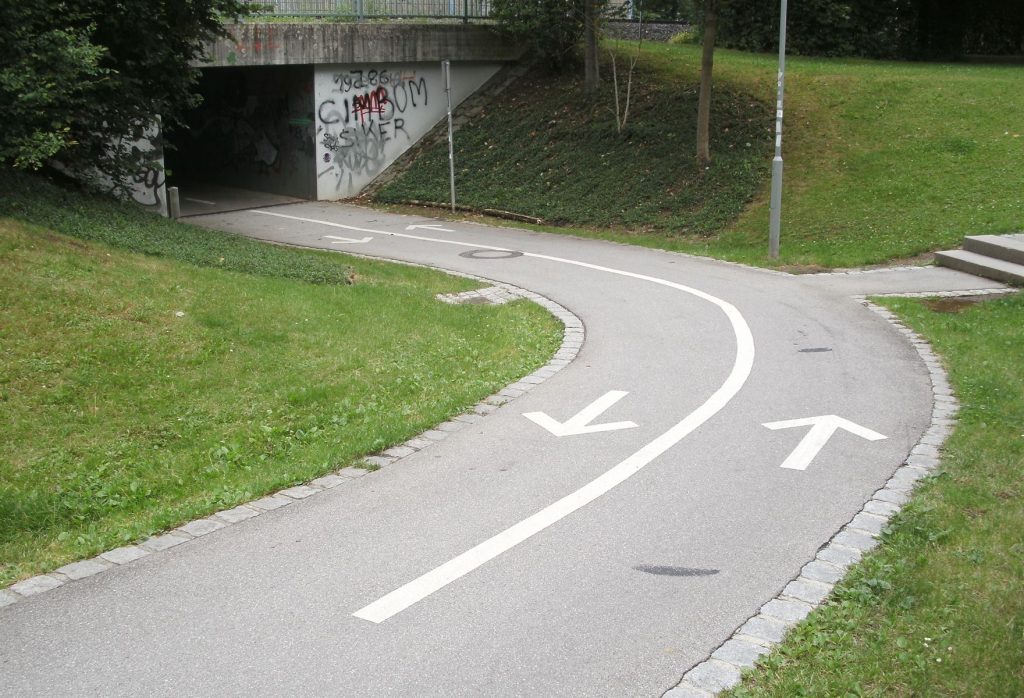 What really struck me however was how most streets without formal cycle facilities were designed in such a way to make cycling an easier option. Street design (in terms of geometry, width, surfacing, etc) made streets look no more threatening than your average driveway.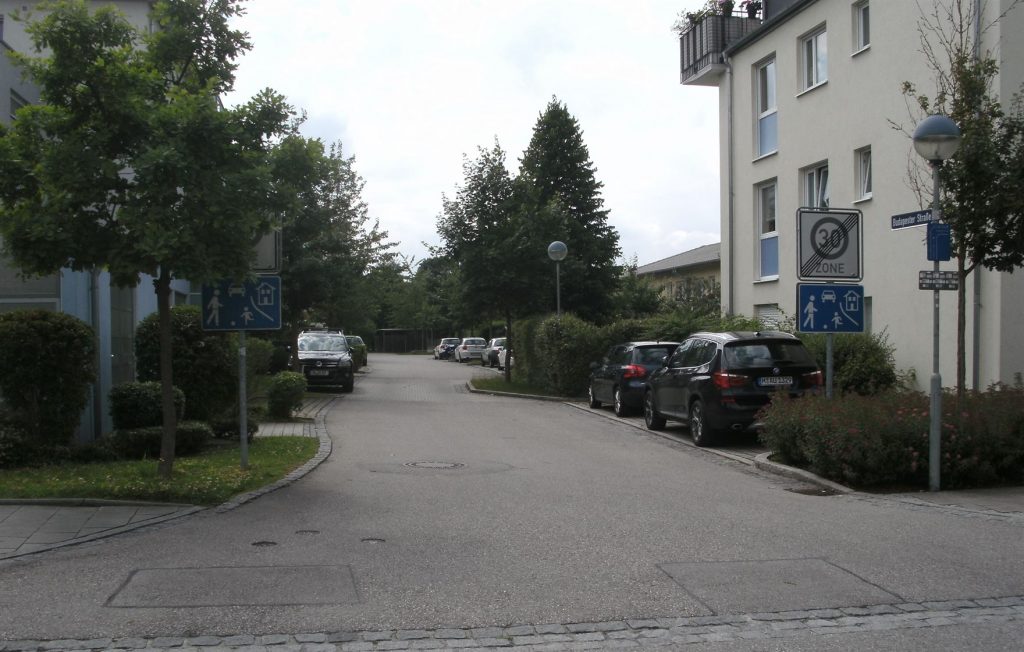 Meanwhile the network also provided additional connections for cycling that weren't available when driving, using shortcuts between streets.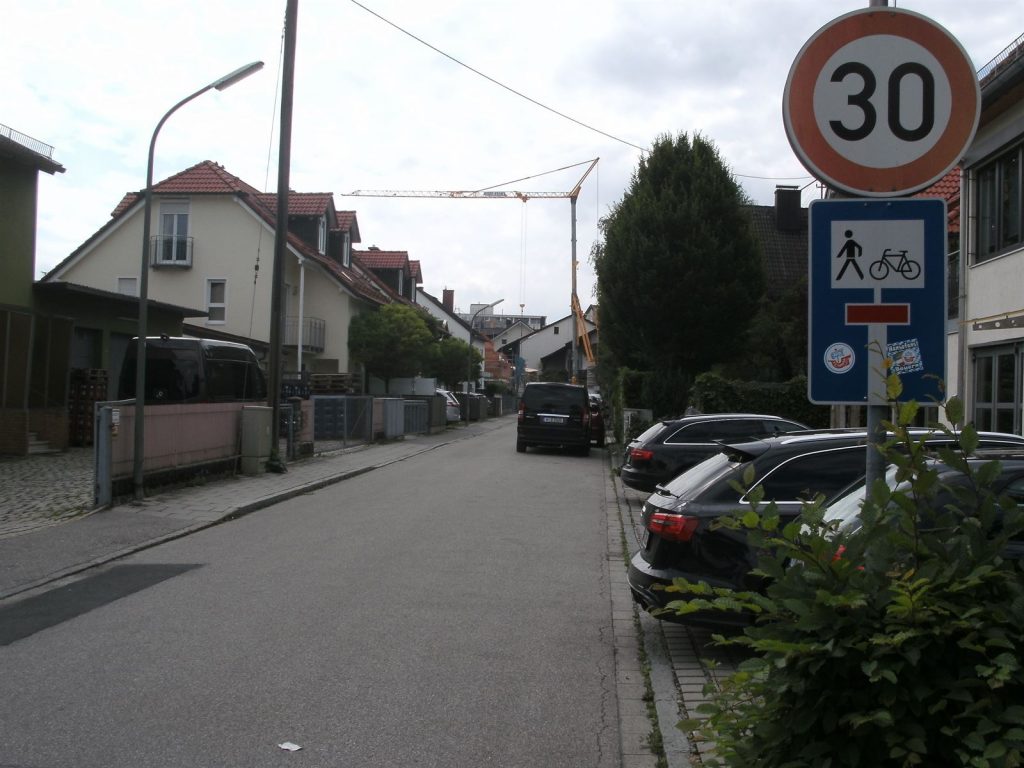 As usual, it was just the "little things" that seemed to make the difference about accommodating cycling. Here's a few more photos: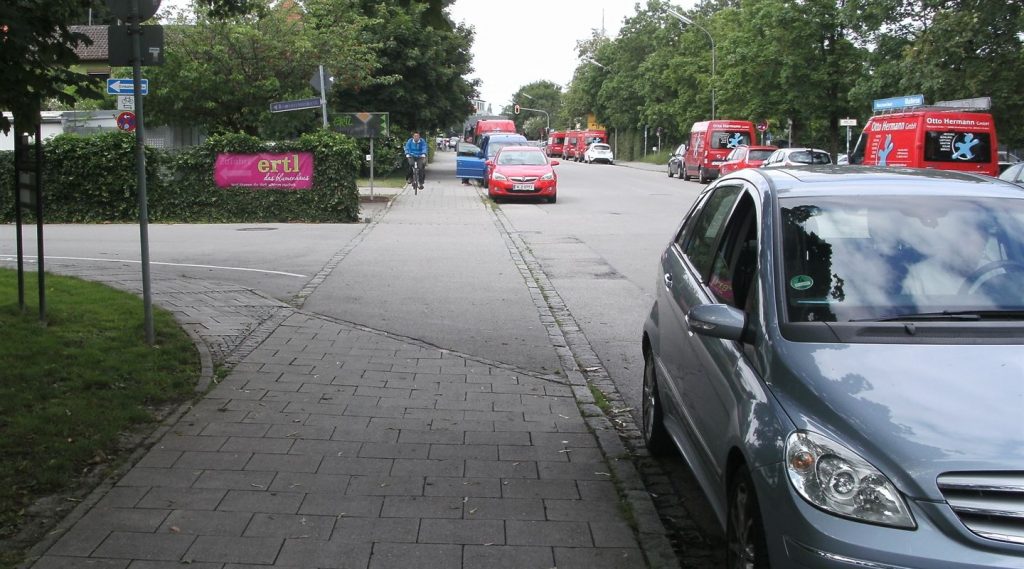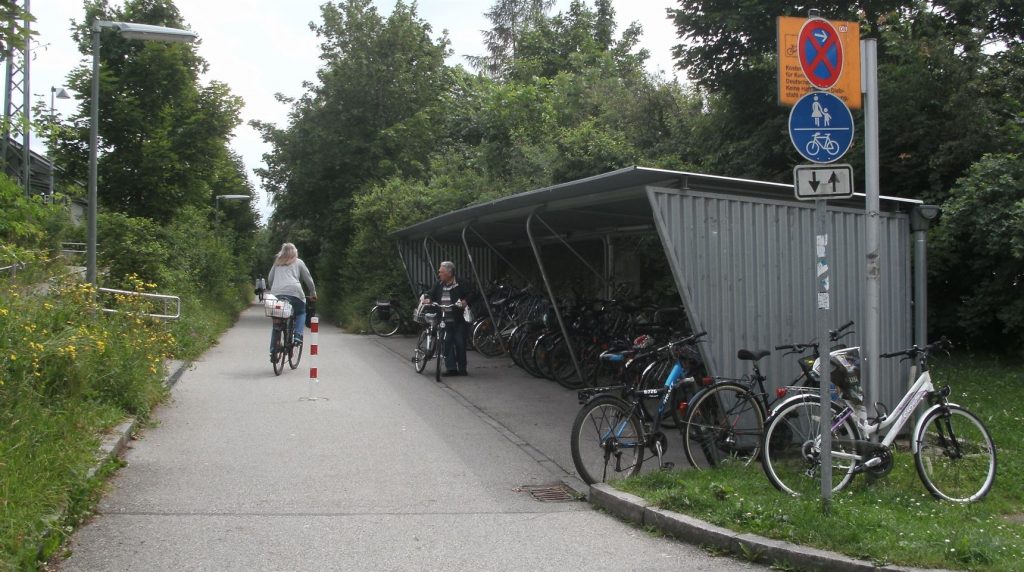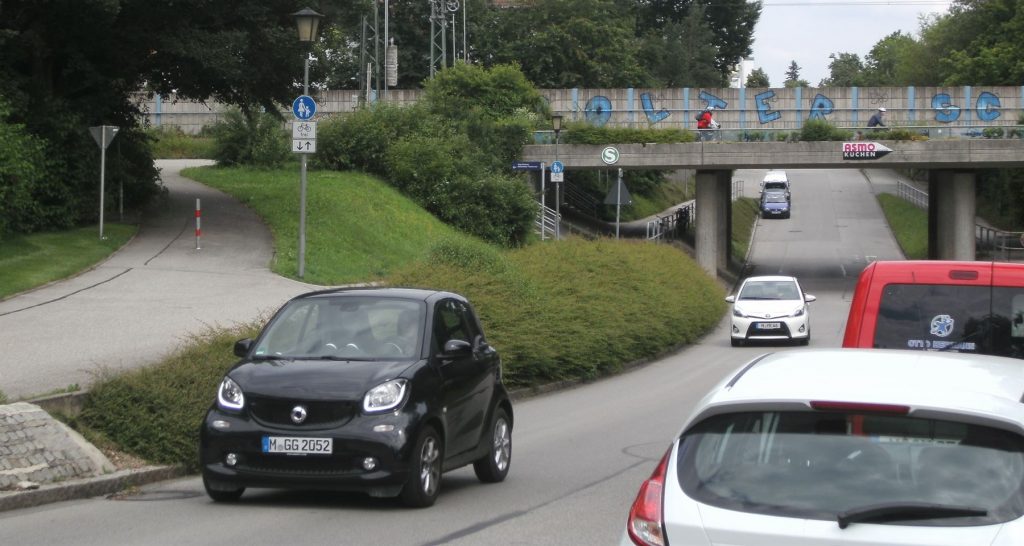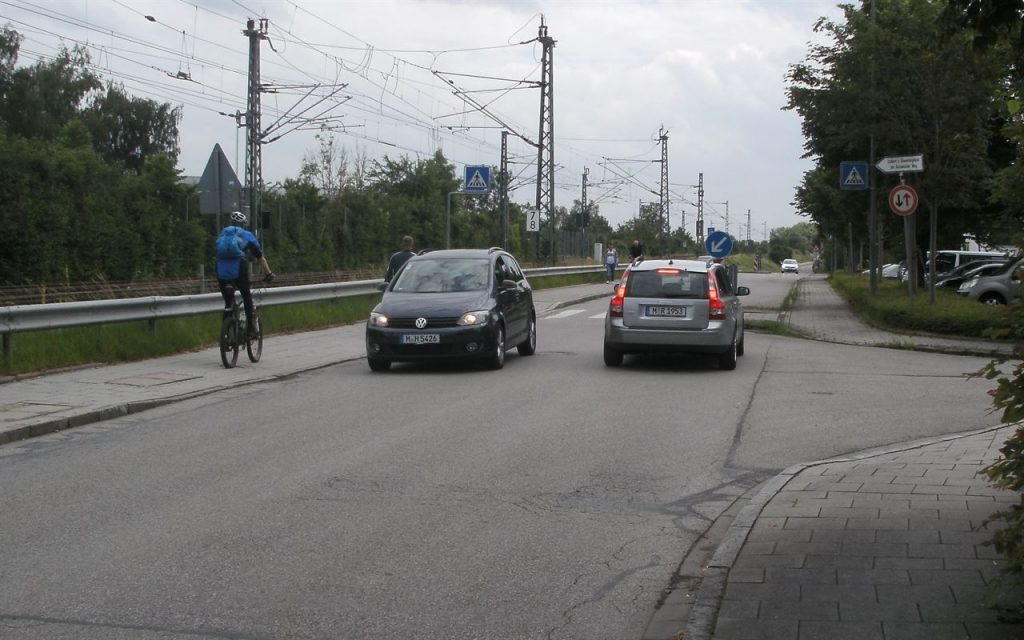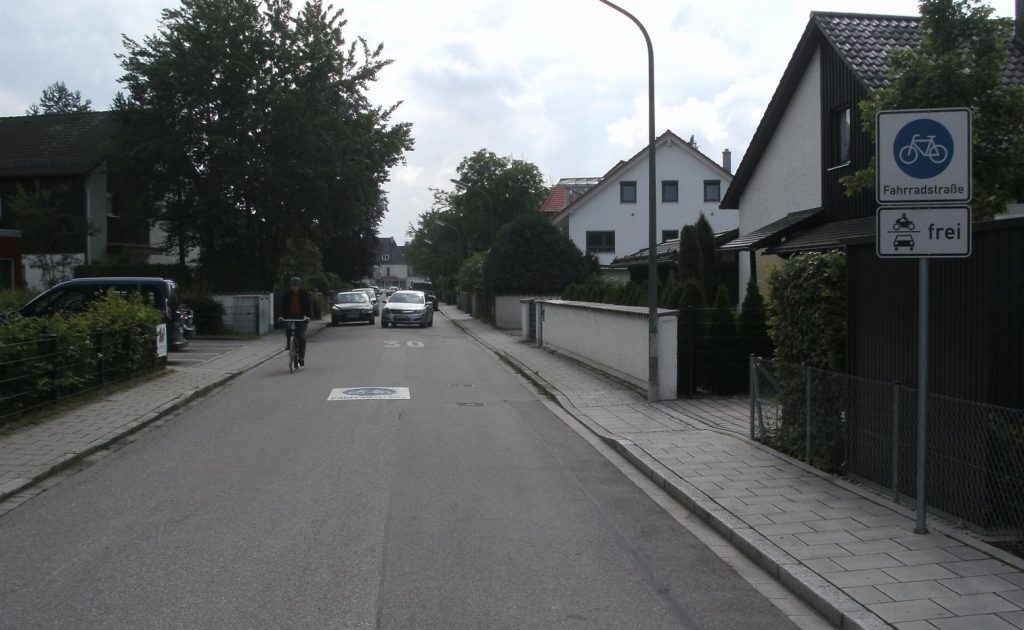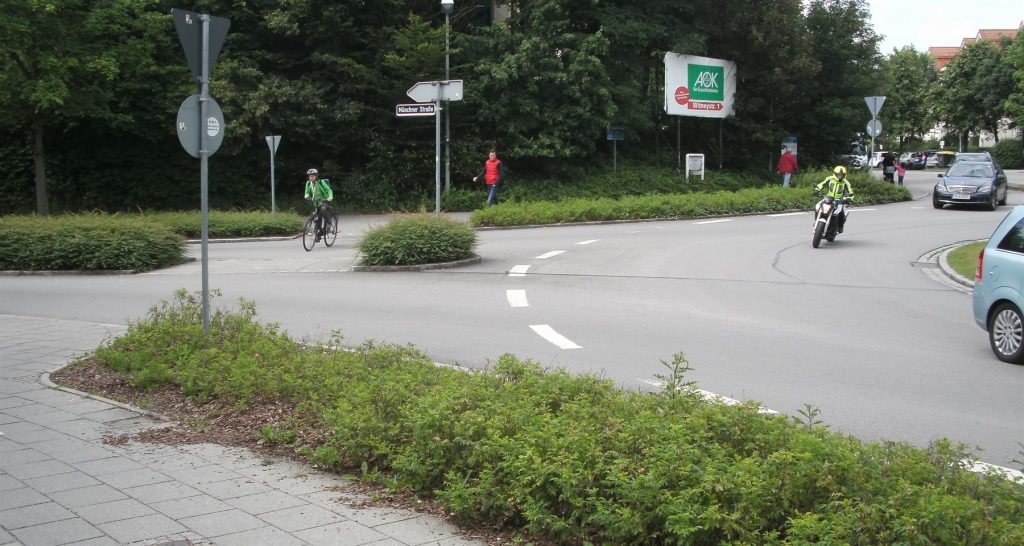 I'm not entirely sure that some of what was seen in Unterhaching was deliberately geared towards encouraging cycling (especially 40 years ago); I suspect some of it was simply more about taming traffic. But in doing so, they have created a community where cycling is an easy option to choose.
Should we be developing our new neighbourhoods like Unterhaching?