Here's another guest post from regular contributor Robert…
As a student in the 1970's I attended a course at a centralised Technical Institute located in the Hutt Valley along with participants from throughout the country.  Inevitably amongst classmates and friends, the timeless banter of Aucklanders versus the rest of New Zealand came into play.  During one such vitriolic debate my friend halted the proceedings abruptly by loudly proclaiming "look, I don't understand what this is all about. Aucklanders have no beef with the rest of the country, in fact we rather like everyone from wherever they may come from; the truth is however, it is rare for us to even think about you."
Is this parable a parallel with how traffic planning and design for motor vehicles and bikers operates or is that just a small dollop of paranoia from a cyclist who occasionally feels that way?
Whatever it may be, there is a saying that goes 'the squeaky wheel gets the most oil'…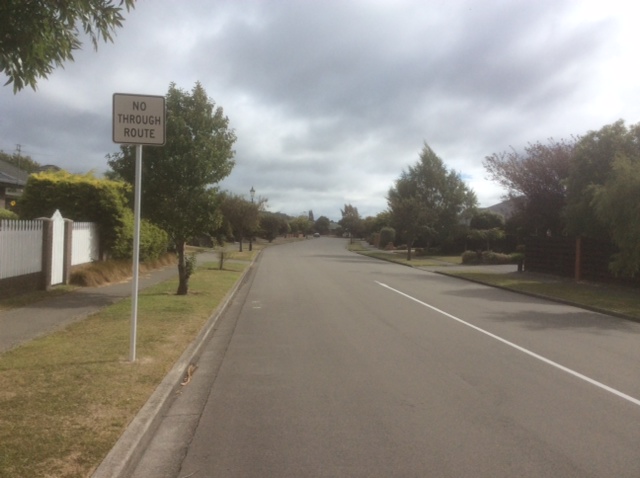 Back in August I wrote to our Community Board after noticing a sign announcing "NO THROUGH ROUTE" on a cul de sac in Redwood, which was part of a very cycle friendly route north to Belfast (convoluted, but nice). This route avoided the Main North Road through Redwood, which required cycling between fast moving traffic on one side and parked cars on the other.  I was delighted to see the letter was discussed at a Community Board meeting and referred to CCC staff for advice.
Consequently "most of the suggestions made by Mr Fleming regarding signage and trimming foliage have now been initiated by staff through the Council's standard Customer Service request system."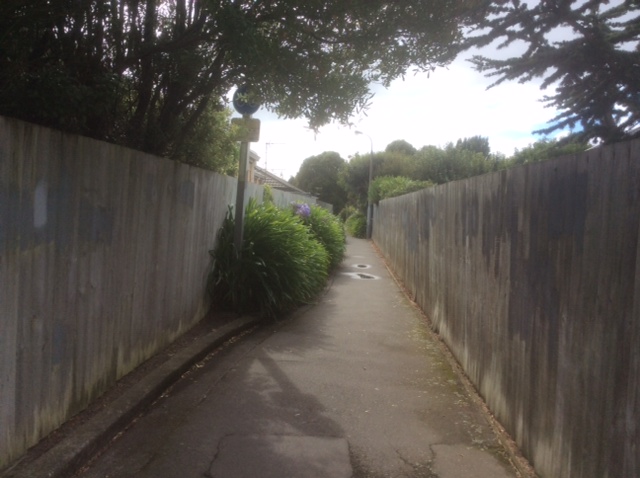 There has been no action as yet, but I suspect that it is job #X in a job sheet that is numbered X to the power of an awful lot. I thought highly of the response and feel hopeful for the improvements.
Good things can happen if you remind the 'Aucklanders' of the world that sometimes you exist and that things are important for you too, not just the majority.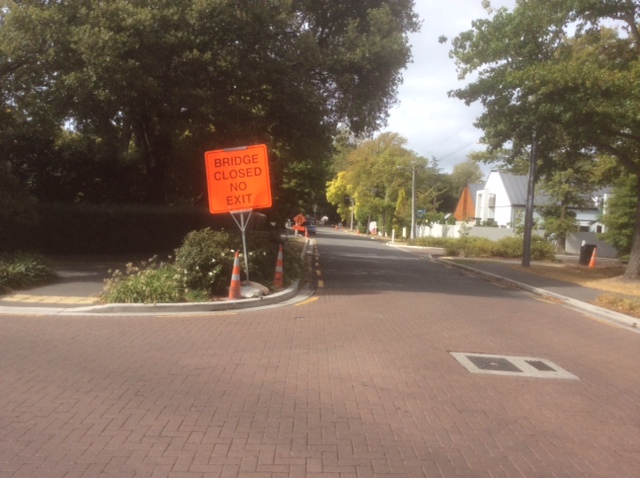 Which brings me to a large sign recently placed on Helmores Lane, which runs between Holmwood Road and Harper Avenue at Hagley Park. It warns motorists travelling south toward the park that the bridge is closed and that the street is a No Exit Street. This is not the case, as at Helmores Lane Bridge there is a sign indicating that cyclists and pedestrians have access over the bridge. It is barely visible from the first sign.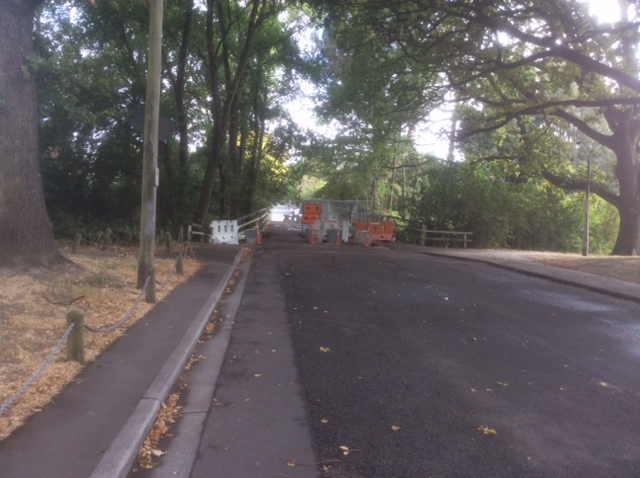 There is very little traffic that travels along Helmores Lane, the route has not been open since the earthquakes and it is unlikely that the bridge will be repaired to enable future motor vehicle use.  But it is a REALLY good route for those on bikes to get from the North West into Hagley Park and onwards to the south and west.  A similar sign greets road users when turning into Helmores Lane off Harper Avenue, but here at least the cycle/pedestrian signs are closer and partially visible.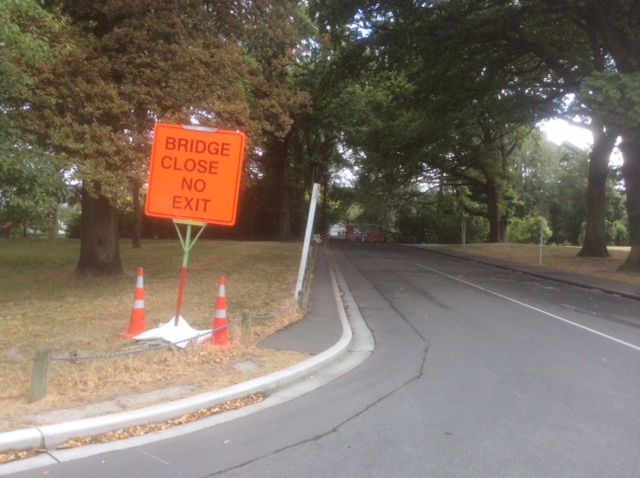 I am not a fan of excessive signage at the best of times. These however are large, unsightly and inaccurate.  I feel a  'squeaky wheel' letter coming on…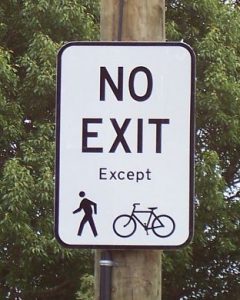 (Editor's comment: perhaps we need a few more signs like this one on the right, found in Mairehau?)
Have you come across any cycling shortcuts that aren't immediately obvious?