We've talked in the past about those much-loved cycle lane separators that provide an easy way to improve the protection afforded by the humble cycle lane, especially approaching intersections and on the inside of curves. Lately we've started to see a few more of these treatments appear around the city. For example, with the reopening of Kahu Rd following the bridge works by Riccarton Bush, riders approaching Straven Rd now find a nice set of separator posts (and widened cycle lane) to help keep left-turners from encroaching on their lane (although could a car squeeze through there?):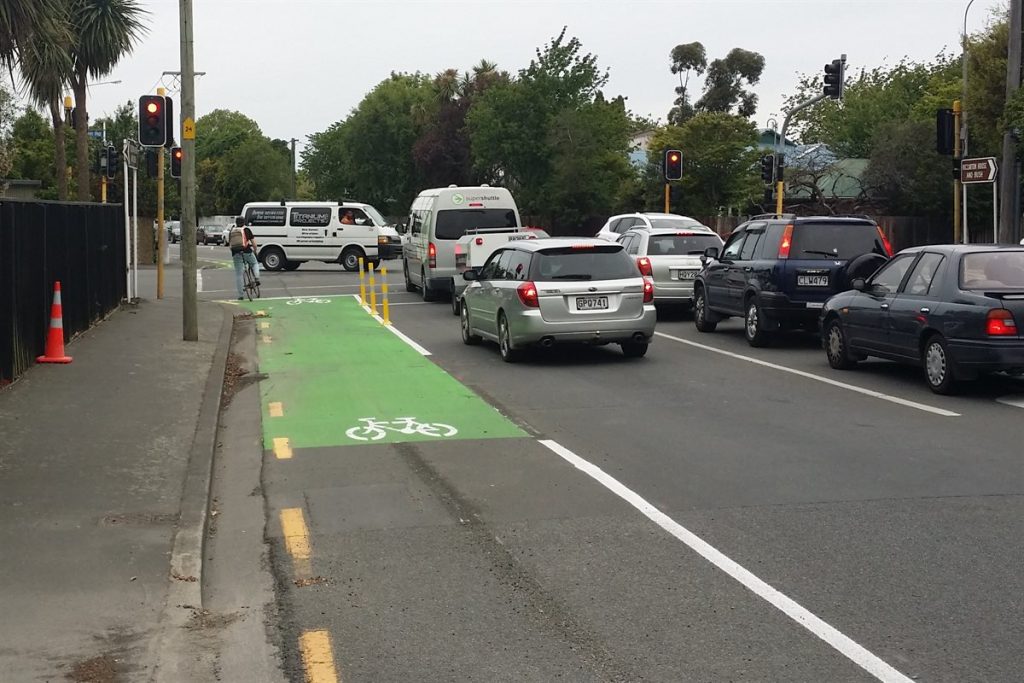 Meanwhile, over near The Palms on New Brighton Rd another set of separators have sprung up: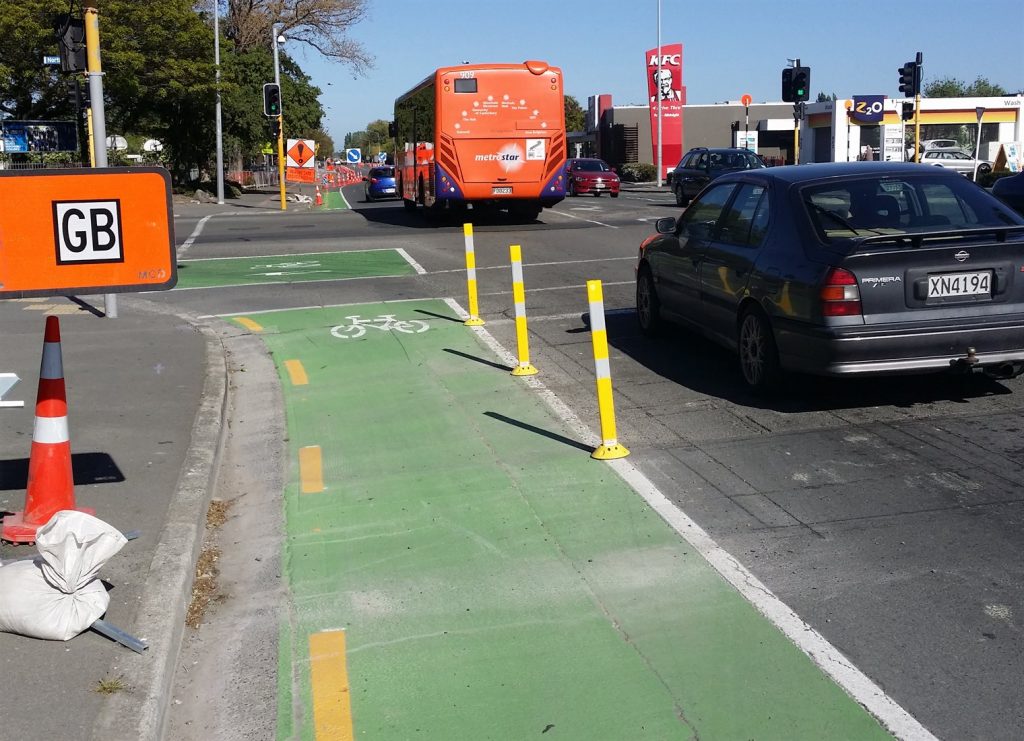 Some more hook turn boxes have also been installed at this site. We're starting to see these become more standard at intersection reconstructions around town.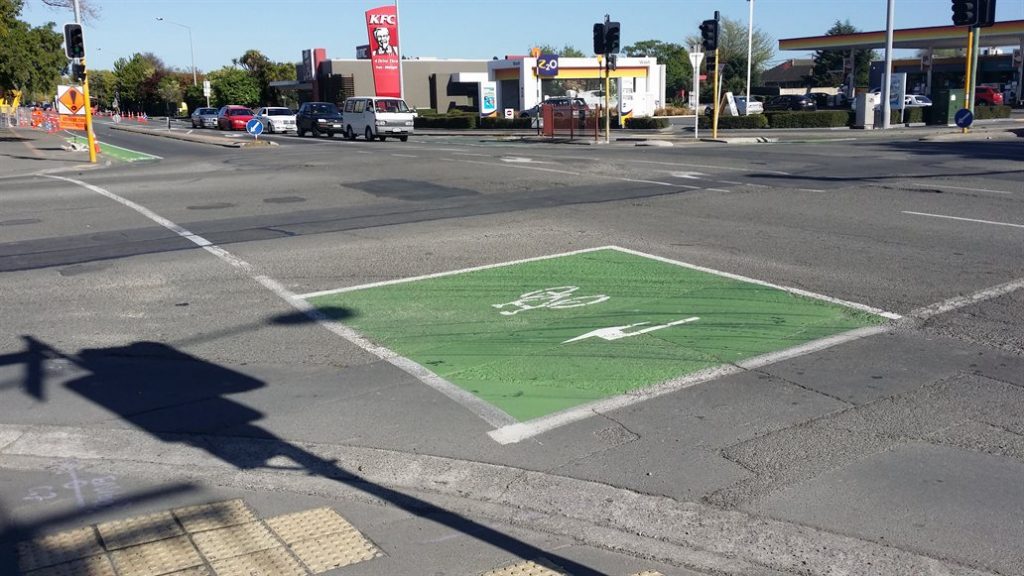 Notice also that both sites feature a new brighter green surfacing. This "apple green" colouring will be the new standard colour used for future cycleway works; one benefit is that it should show up a lot better at night-time too.
Christchurch City have already compiled a good long list of potential sites for these separator treatments (thanks in part to your feedback), so expect to see more of them rolled out around the city as resources permit. For example, I think some more along the inside curves of Kahu/Kotare are in the pipeline.
Have you seen any other new cycle lane separators around town?