An exciting activity to mark in your calendars: in four week's time on Sunday 31st August, walkers, bikers, skateboarders, etc will have a rare opportunity to travel through the Lyttelton Tunnel. This is part of the commemoration of 50 years since the Tunnel was opened in 1964. I'd first heard the rumour of a tunnel ride earlier in the year (when the Tunnel officially turned 50), but the celebrations were delayed a little to allow the reconstruction of the Tunnel Control Building to be finished.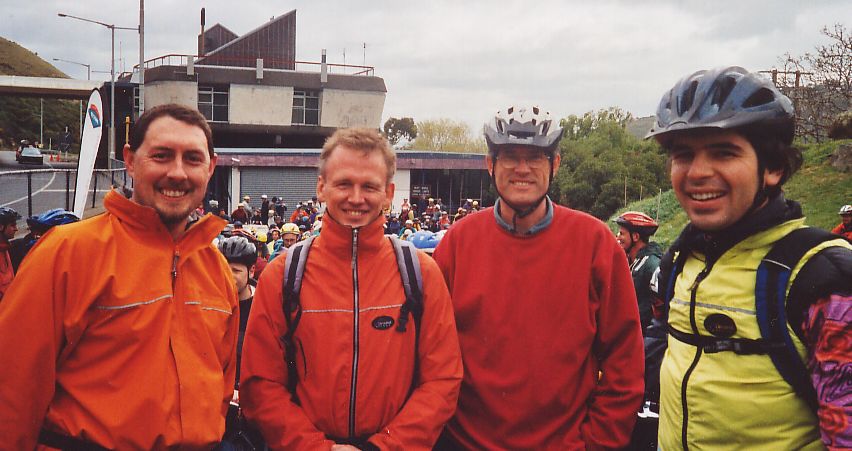 Although cyclists are not normally allowed to ride through the Lyttelton Tunnel, there was a period of time when a special closure was organised about once a year to allow people to bike through. The last such event was back in September 2002, organised by the (now defunct?) Canterbury Recreational Cycling Club, and featured an estimated 700-800 people riding through. Unfortunately it was about that time that the logistics of temporary traffic management for road closures was starting to be taken seriously nationally, and it became too hard to find the funds for a volunteer group to organise the necessary professional traffic management (and Transit NZ didn't seem interested in taking it on themselves). Only when bike racks on buses appeared a few years later were you legitimately able to get back through the Tunnel (albeit not under your own steam).
Interesting historical snippet: During the design and development stage of the Tunnel, consideration was given to the inclusion of extra width to allow for cycle lanes on each side of the road, each about 1.7m wide. At the time, the additional cost for the cycle lanes was estimated at ~500,000 pounds (c.f. the £3million estimated overall cost) and was thus abandoned…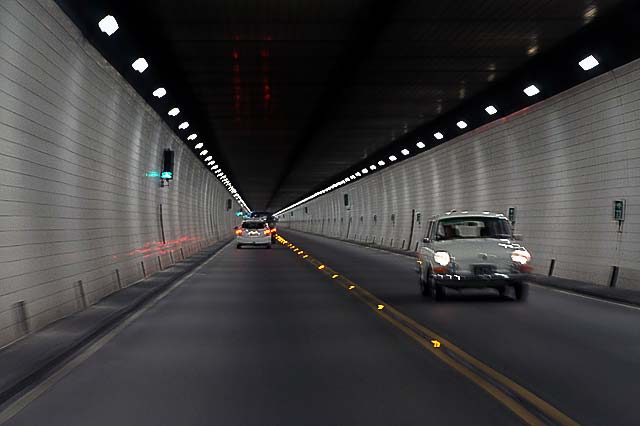 Riding through the Tunnel is quite an unusual experience. The 2.0km long Tunnel only has a grade of ~2.6% (1 in 38) downhill towards the harbour; nevertheless it is very easy to get up to quite high speeds when heading towards Lyttelton. This seems to be because of the absence of much of the traditional air resistance – instead the air is moving with you along the Tunnel (where else can it go…). This situation might fool you into thinking that the ride back towards Heathcote will be quite a hard slog. But as I said, the gradient is <3% – easily bikeable.
The Tunnel will be closed to general traffic for three hours on the 31st, from 9.30am to 12.30pm. Take care when riding through; there will be quite a mix of "non-motorised users" in there, and of course some of the youngsters might be a bit unpredictable. A gold coin donation is requested, with all money going to the Cholmondeley Children's Centre. To amuse yourself in Lyttelton, there will be a market day held downtown, so come and support the local community.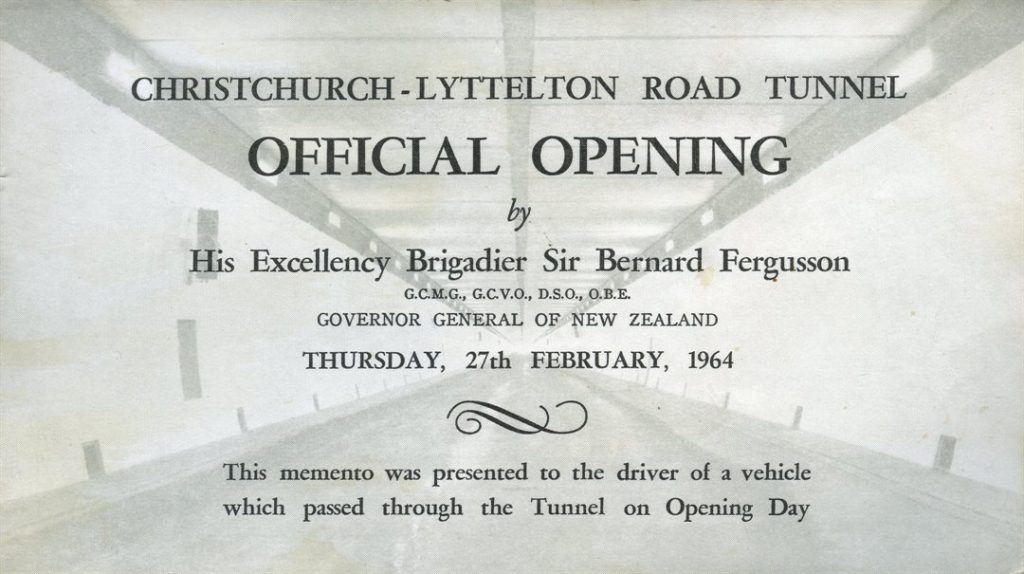 Are you looking forward to the Tunnel Ride?