Sneaking out in amongst the other big headlines last week was the release of some preliminary information about the new Christchurch Bus Interchange, which will be located in the Lichfield/Tuam/Colombo block. This one of the anchor projects for the central city and is earmarked for completion by April 2015 at a cost of $53 million (the current Central Station site is needed for part of the Justice precinct).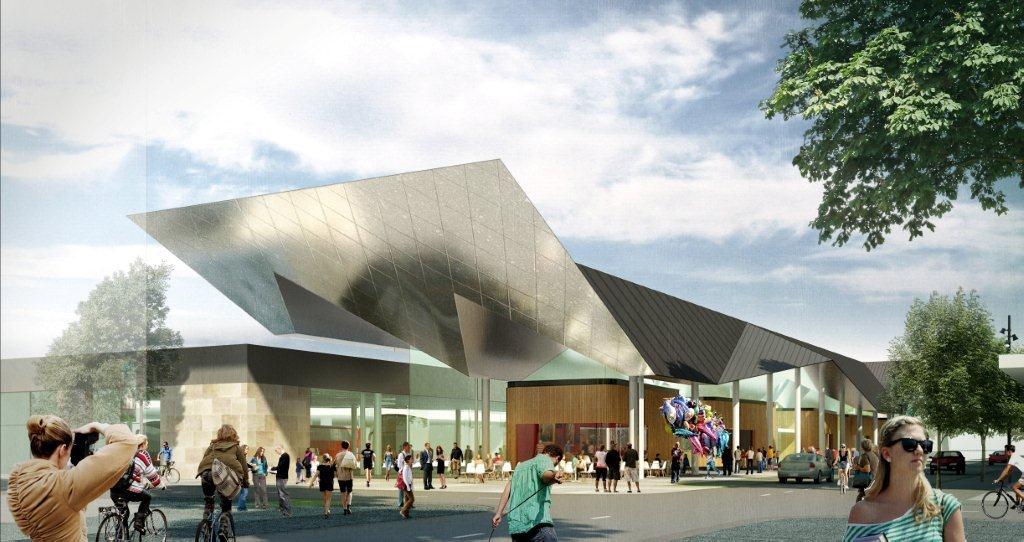 So what does this have to do with cycling? Well, it is more technically considered to be a "Transport Interchange", despite their continual reference to just buses (who knows, you might even get light-rail there one day), and so that has included consideration of how cycling will integrate with it. The plan below shows the overall layout; what's probably not entirely clear yet is how one might get to it by bike, particularly with the South Frame cycle route immediately below (to the north, the 30km/h zone should make things reasonably OK). The yellow "bicycle lane" shown on the plan is not particularly helpful and I suspect actually bears no resemblance whatsoever to the likely provision along this corridor.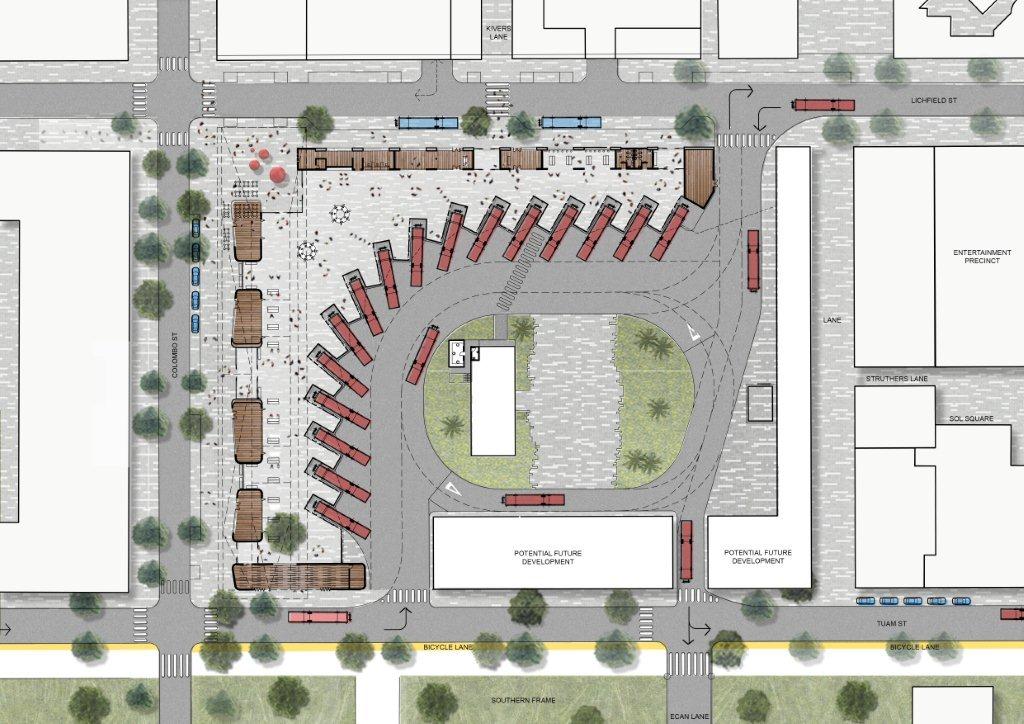 Although we've had bikes on buses for a few years in Christchurch now, one of the problems with the old bus Exchange was that it was too cramped to allow anyone to have a bike on the front racks. Fortunately the current temporary Central Station doesn't have that problem and, with the planned "sawtooth" layout of bus platforms, passengers will be able to bring their bikes with them and take them on and off at the station. However I'm still curious about the specifics for this, as passengers will be separated from the bus area by glassed walls with sliding entrances at the bus doors. Will there be something similar to access the bike racks?
Another key element of the Interchange will be provision of covered bike parking and lockers on site (and something better than the security-plagued bike cages of the old Exchange). So this will enable you to put your bike securely away and connect with a bus (by the way, inter-city buses are also envisaged to depart from outside here too). Hopefully it might also result in a true "bike-station", where commuters can park their bike here, grab a shower and/or change clothes, get a coffee, and even get some repairs done on their bike while they're at work. These facilities are particularly important if your workplace nearby doesn't have them.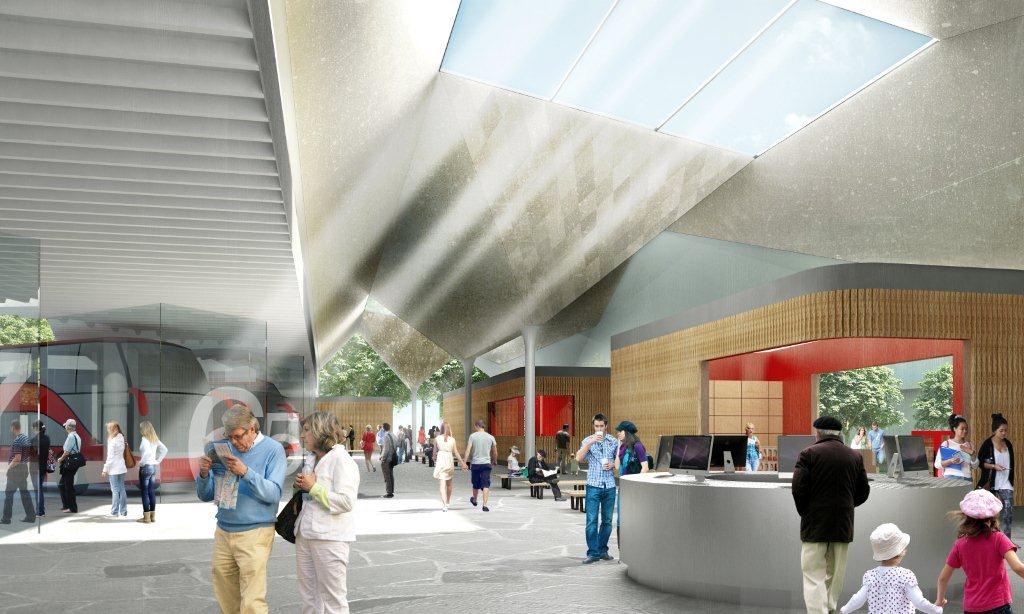 This is still not a finalised design and there is still some scope to tweak details. I've heard some discussion about further consultation with the public (so far there has only been feedback from targeted stakeholder groups), although we haven't seen a lot of that with CERA's other anchor projects to date (Avon River and East Frame, anyone?). Construction is expected to start by the middle of the year to enable completion by next April.
What do you think of the planned transport Interchange? Will it work for bikes too?