As was mentioned the other day, the City Council are starting to ramp up the work required to make the city's new cycleways a reality. This involves quite a team of local planners/designers/etc, and is being guided by the principles behind the Chch Cycle Design Guidelines. Now there's some additional help coming from an exciting source – the Netherlands.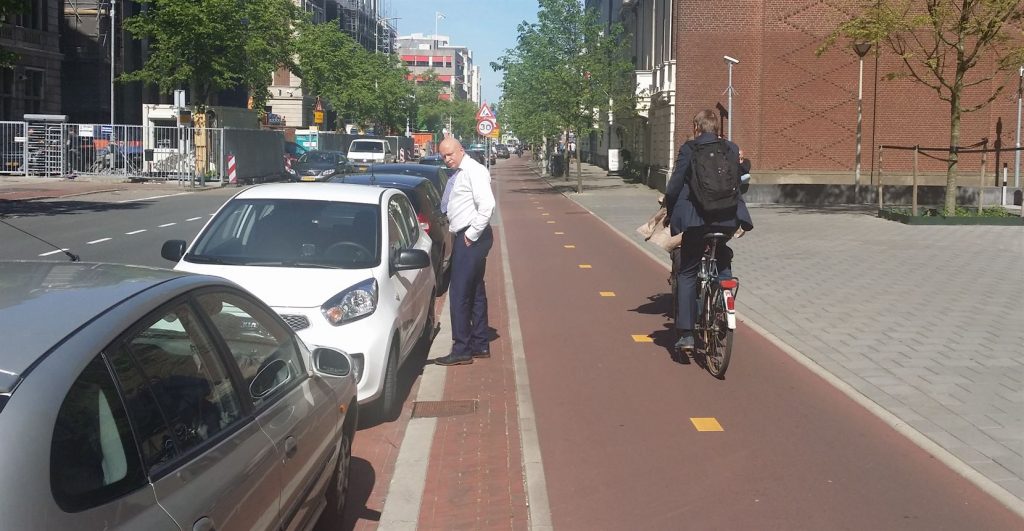 Following the Christchurch earthquakes, the Dutch Embassy kindly offered its help to the City Council to progress cycling in the city. As a result, two Dutch transport consultants are flying out next week to Christchurch for an intensive three-day itinerary (27-29 Nov) to help contribute some of their experience to the Cycleway programme. Visiting Christchurch will be Mark Brussel from the University of Twente, and Leo de Jong from Keypoint Consultancy.
Mark and Leo will be spending a fair bit of time with City Council staff and Councillors, having  a look around Christchurch and discussing detailed planning/design issues. But there will also be an opportunity for the general public to hear from them in a seminar on Christchurch's Cycling Future. This will be on Thursday 28th Nov, from 5.15-7.30pm at the Christchurch Polytech's Te Whare Kai in Coventry St. This will provide an opportunity for interested parties to engage in the dialogue on what is needed to make Christchurch a great cycling city (again).
Space will be limited, so please RSVP to melissa.foster[at]ccc.govt.nz by Monday 25th Nov. Feel free to bring along your own food and drink, as refreshments will not be provided.
We've heard a bit before about the wonderful cycling environment that is The Netherlands. Now here's a chance to see what we can learn from them…