Separated cycleways are coming to town as part of the Major Cycleway Routes; we've already seen one recent instance along Ilam Road (still waiting for the coloured surfacing to go down there, by the way). There are a myriad of ways to provide the separation and only a few have been tried out so far in Christchurch, such as the cycle lane separator posts trialled last year and the raised cycleways along Tennyson St. We've also showed you treatments from the likes of Beijing, Portland, Washington DC, and Vancouver. The Christchurch Cycleway Design Guide also hints at the variety of separators available for us to consider.
Now there's a great little webpost from "People for Bikes" that offers you nineteen different ways that you can provide separation for people cycling. From the quirky to the downright functional, there's something in here for everyone.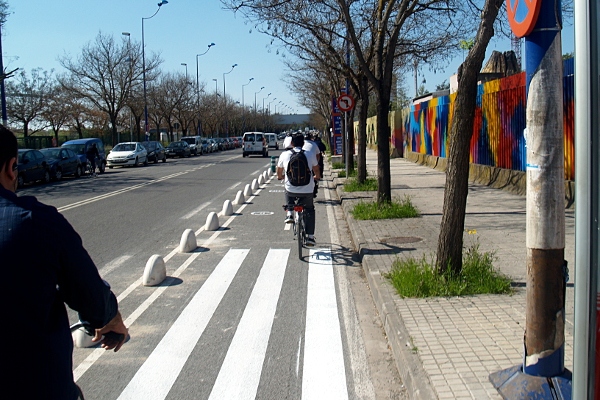 City Council staff have also been considering the way forward with separators; I have seen an internal document comparing the pros and cons of various options for separation. I would expect to see a bit of further trialling of different options around the city to see how they work in practice (e.g. maintenance costs, visibility, and other practical issues). Even when some clear favourites have been determined, it's probably a case of "horses for courses", e.g. how much space is available for separators, the relative speed of adjacent traffic.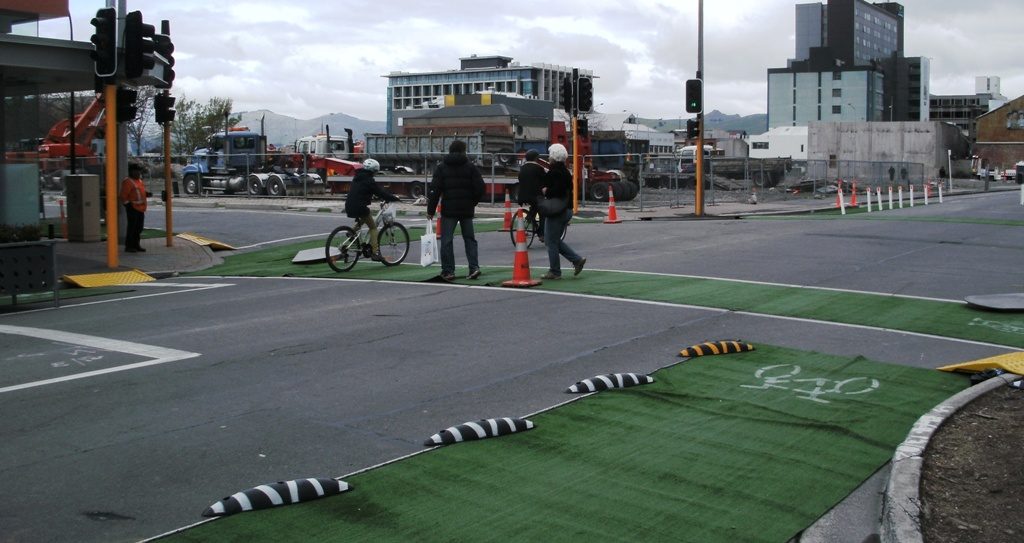 A first-hand experience of some different types of separators was also provided a couple of weeks back at the Open Streets event in town. On the approaches to the mock Dutch intersection set up at Manchester/Worcester were various types of separators – posts, planters, kerbs, zebras. Many people who passed by filled in a City Council survey to gauge their preferences for the different kinds of separators shown. This information will be helpful to assess public reaction to different options.
So what kind of separators do you like especially? Or not like?