There's been a lot of good discussion here in Christchurch about developing separated bikeways, but we're not the only ones in New Zealand looking seriously at the issue. I've already mentioned previously what Auckland are planning to do soon. Meanwhile Dunedin have also been talking a lot about the topic, particularly since a high-profile cycling fatality late last year.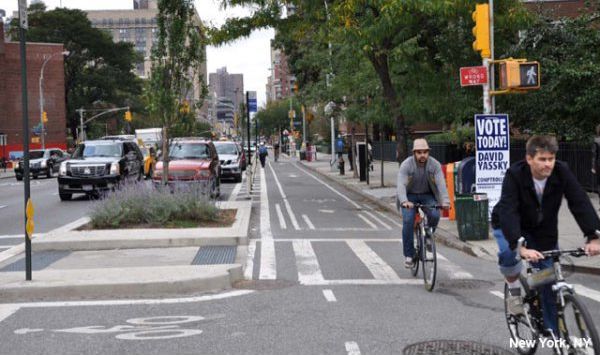 Local Spokes Dunedin stalwart and Injury Prevention Professor Hank Weiss has produced a wonderful article summarising the details and merits of separated bikeways (or "cycle tracks" as they're commonly referred to in many places). He draws on the growing research and design work looking at these types of facilities, particularly in North America where there has been quite a renaissance for separated bikeways in the past few years.
Enough from me – have a read and add all the useful information to your memory banks!