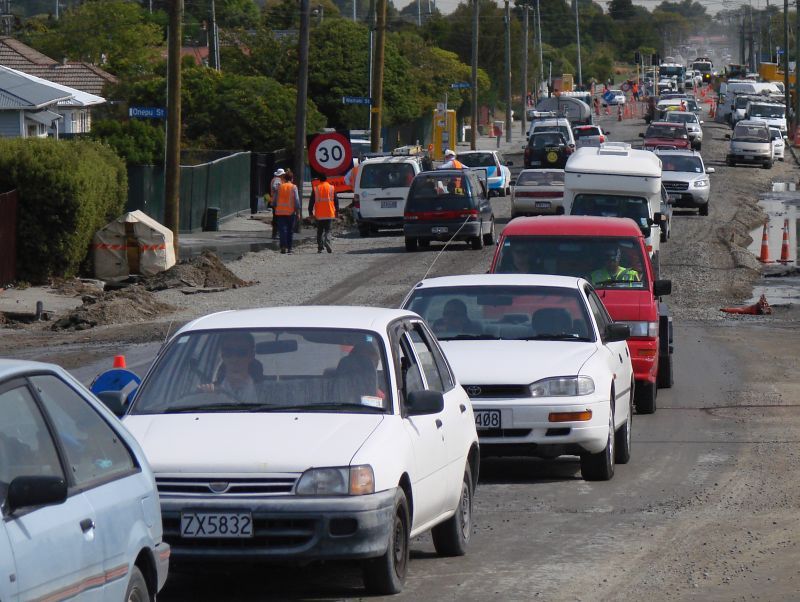 A closely related organisation to Cycling in Christchurch is Spokes Canterbury, who amongst other things advocate for better infrastructure to encourage more people to cycle more often. They have recently adopted a goal of making Christchurch one of the top 5 bicycle-friendly cities in the world.
In view of the rebuild about to happen it is something that is achievable. On the other hand, given a perceived anti-cycling attitude of CCC management, through actions such as the "temporary" removal of cycling infrastructure in April 2011 and CCC's current almost non-existent budget for cycling, we're starting from a very low point indeed.
While it is one thing to have such a goal, it begs the question: what does it takes to become a "cycle friendly city"? Here are some articles that try to answer the question…
Rosebud e-magazine does a once-over-lightly in The World's Top Five Bicycle-Friendly Cities article in 2011. The author considers 3 of the 5 top cities are North American. Then there is a Matador Network e-magazine article on 15 of the world's most bike friendly cities published in April 2009. It is a little more detailed but still once-over-lightly and again many of the cities listed are North American. Another article that fails to live up to early promise is Bicycling Magazine's America's Top 50 Bike-Friendly Cities that includes a dead link to the top 5 International bike-friendly cities!
Those readers wanting a more in-depth consideration can find it in this April 2012 article: Amsterdam awarded 'Most bicycle-friendly city' title with 54 points out of 64 over 13 categories. The developers of the award – Copenhagenize Design Co is a leading consultancy and communications company specialising in bicycle promotion, research & marketing and liveable cities. It is headed by well-known cycle advocate Mikael Colville-Andersen. The criteria developed by them on which the award is based makes for an interesting read.
Using the criteria, currently I would award Christchurch about 3 points! How many do you think it would get? What do you think we need to do to get into the top 5? Will the Accessible City Transport Plan deliver us into that top 5 slot?