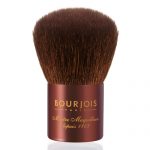 Ok, it happened. A [soft] brush with the Law.
Cycling into CERA to pick up the new Central City Transport Plan, I was coasting along the footpath on Montreal, I breezed up to the pedestrian crossing, and hit the button to cross. This seemed to summons an Officer of the Law on a Bicycle (or perhaps that's my crazy Meerkat imagination again!).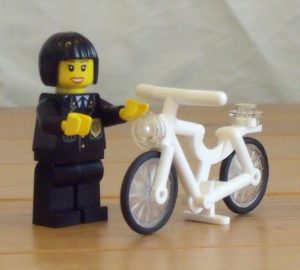 Very nicely, on this lovely sunny day, she said: " You wouldn't happen to have a helmet in that lovely basket of yours, would you?".
"No," said I, meekly.
"Well," she said, "it's for your own safety you know."
"Yes," said I, meekly.
We sized each other up for a bit, then I said:
"Did you know that most injuries cyclists sustain are not to the head but to the upper arms etc etc." (as per my Homework Reading mentioned previously)?
"No," she said, most pleasantly, and with genuine interest, "I didn't know that."
We sized each other up some more … Then she said:
"Riding on the footpath is not a good idea either. You know, cars just back out, it's quite dangerous."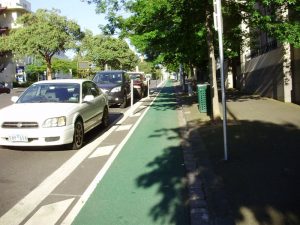 "Yes," I agreed, "that's why we really need separated cycling facilities, because those Jolly Cars are just so Dangerous."
"You should tell that to the City Council," she urged.
I will not list my thoughts on that advice here … but you can imagine them …Quite Easily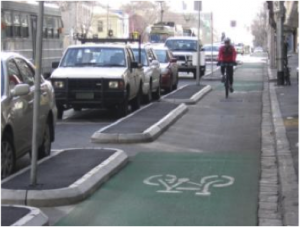 "Well, as a matter of fact," I assured her, "that is just where I'm off to now!" (small white lie, but CCDU is close enough to CERA)
The Officer of the Law looked a little impressed with me (I hope). And as we parted company, she reminded me that I would not be riding Keith, but walking … which I did.
How am I faring on my Experiment to ride Helmet-lessly? Well, I still feel safe and perceive myself to be safe; and, to my surprise, when I was stopped by the O-o-t-L, my heart did not race, my BP remained quite stable, and I was not at all Intimated nor Anxious.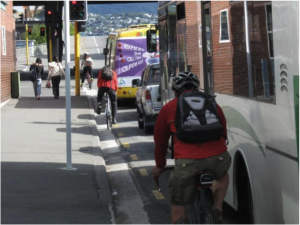 Today, however,  my Courage a little Dented, I did wear my helmet  and got the Fright of my Life as a bus cruised by me in St Asaph Street (a narrow part of course) within an inch of my Underwear.
There must be a Moral in that somewhere.