Dear City Council, I see that you have been really busy trying to get a big wastewater pipe across Hagley Park for the last couple of years. I understand that these things take time, and the earthquakes didn't help.
Still, I'm a little curious: You've constructed a temporary road into the park for your trucks, which makes sense so that they don't rip the grounds to shreds. But I'm a bit surprised about what happens when it crosses the Park's pathways: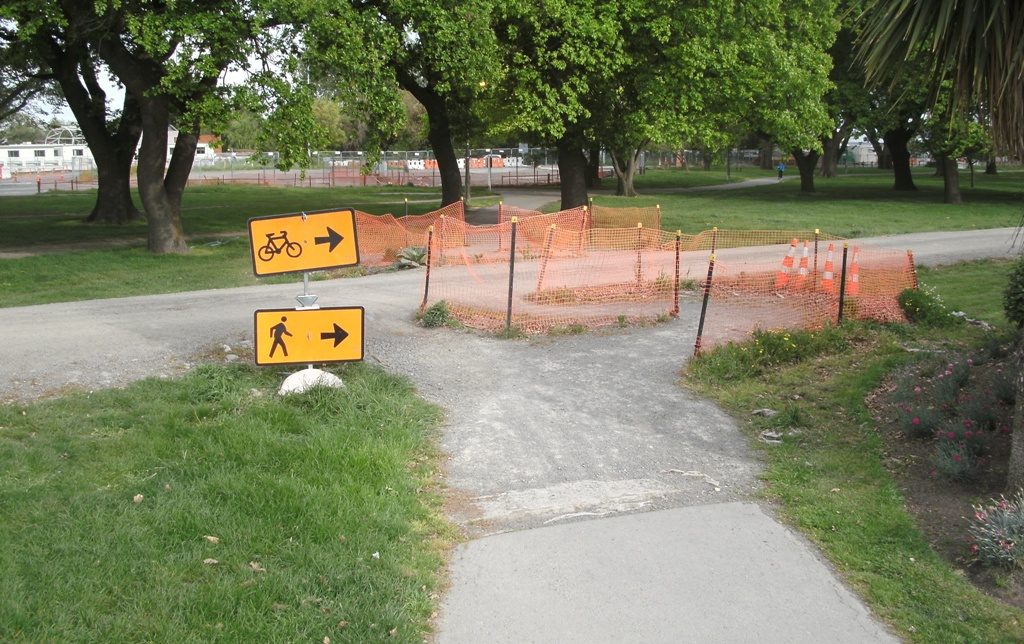 I'm not quite sure what all this "chicanery" is trying to achieve:
The Park seems to attract hundreds (if not thousands) of bikers, walkers, joggers, etc every day, while in the entire time I've gone through I've seen only one truck. So how come the "minority" movement gets right of way?
I presume that the truck drivers are professionals who would know to expect other park users in the vicinity. So wouldn't it make more sense for them to look out for crossing path users, rather than relying on the park lover listening to his Ipod?
It's actually really difficult to twist and turn a bike around a tight chicane; while I'm busy concentrating on trying to get around the barriers, I might forget to pay attention to any passing trucks…
Judging by the paths formed around the chicanes, it seems that many path users have already voted with their feet/wheels…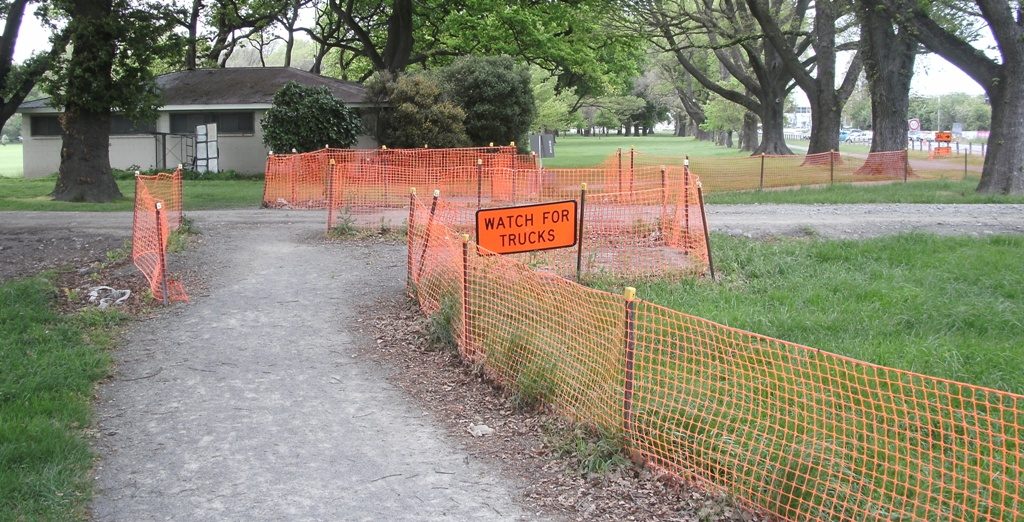 I really hate these types of treatments at railway crossings; I don't expect to also find them in the middle of a park. So perhaps, dear Council, you might reconsider your approach?
P.S: While we're at it, perhaps you might like to also look at all your other more permanent road crossings into the park. How come the multitudes of path users every day have to give way to a few car parkers? Give Way signs can be installed the other way around, you know…