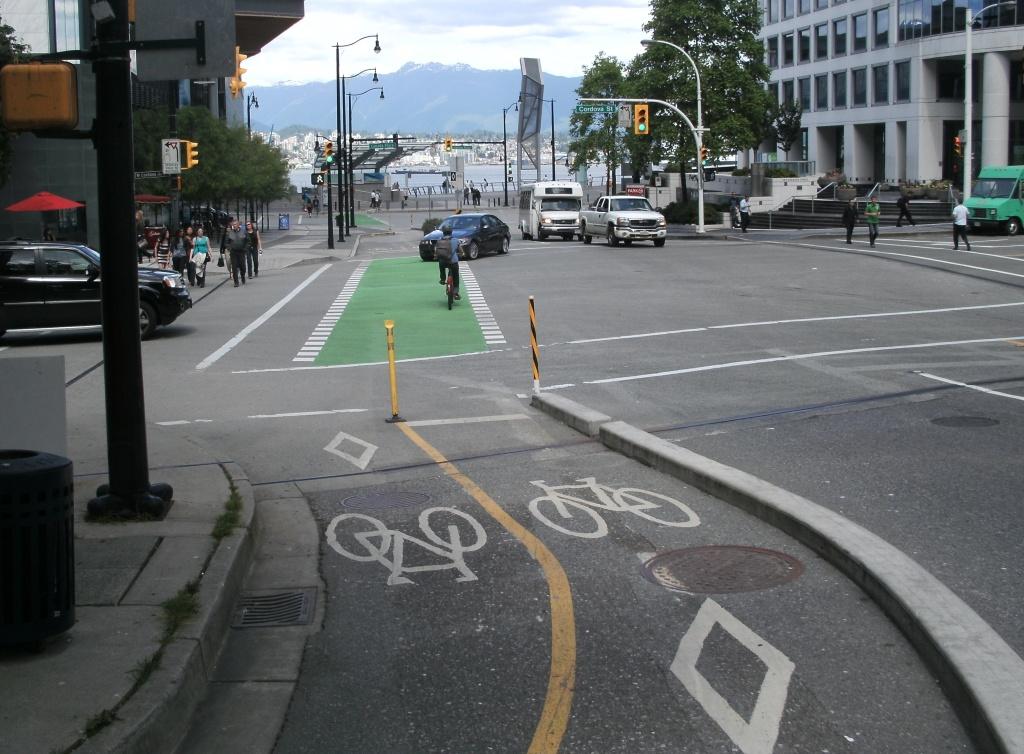 Greetings from Vancouver! Actually I'm about to head home after a busy week exploring the city and meeting up with many of the world's foremost experts on matters cycling at the VeloCity Global 2012 cycling conference.
The conference was very interesting, but a highlight was the chance to check out what the city has been doing to provide for cycling on the ground. One of the major initiatives in the past couple of years has been the construction of some physically separated bikeways on some downtown streets. By removing a traffic or parking lane, the City has been able to create some interesting facilities: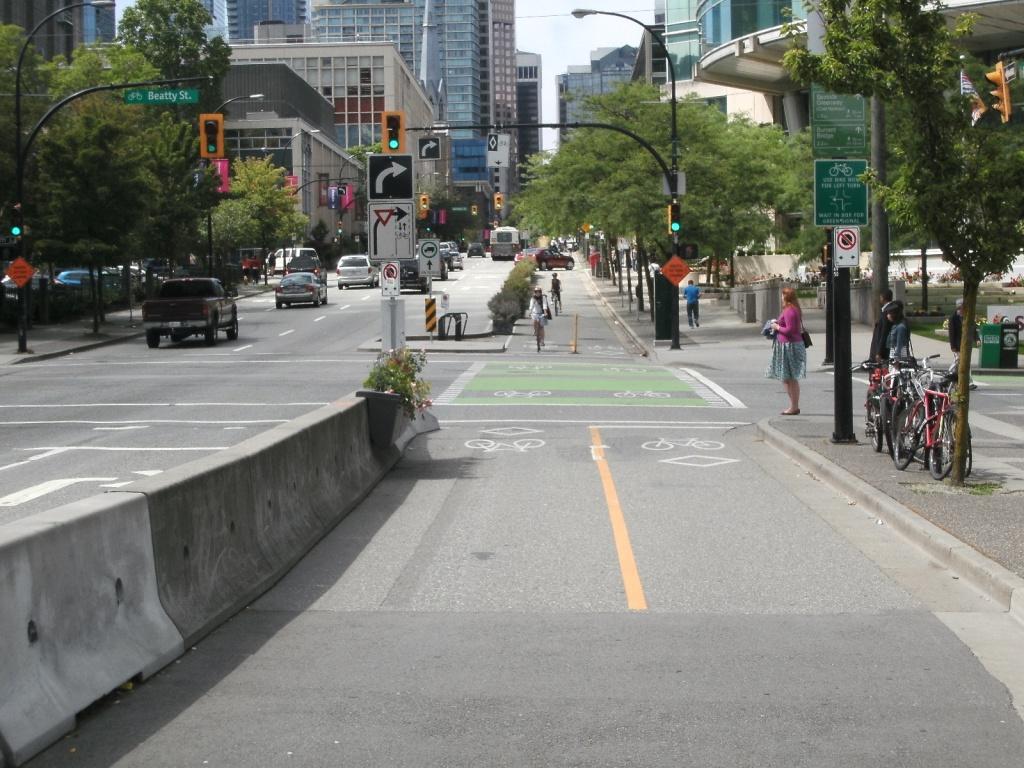 The devil is often in the detail, and generally the Canadians have thought through the issues quite well. For example, turning motor traffic usually goes on a separate signal phase to avoid conflicts with the cyclists – or sometimes that movement is banned outright.
What about pedestrians who need to get to adjacent parking or a bus?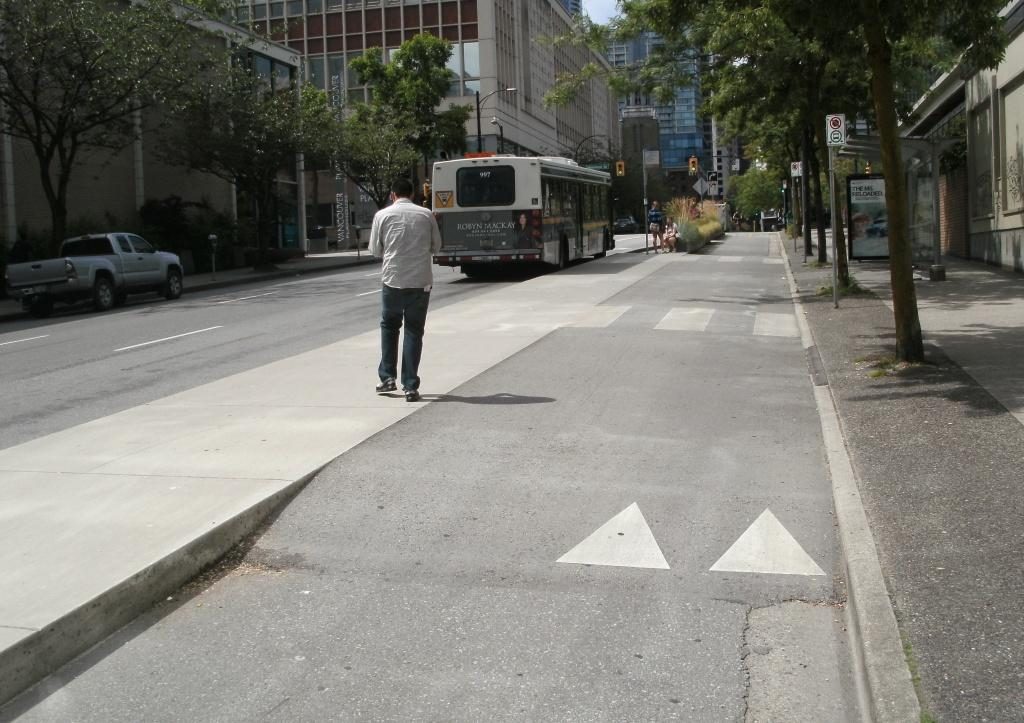 Side-road crossings? Generally some coloured surfacing and signs are used to highlight the conflict for both parties: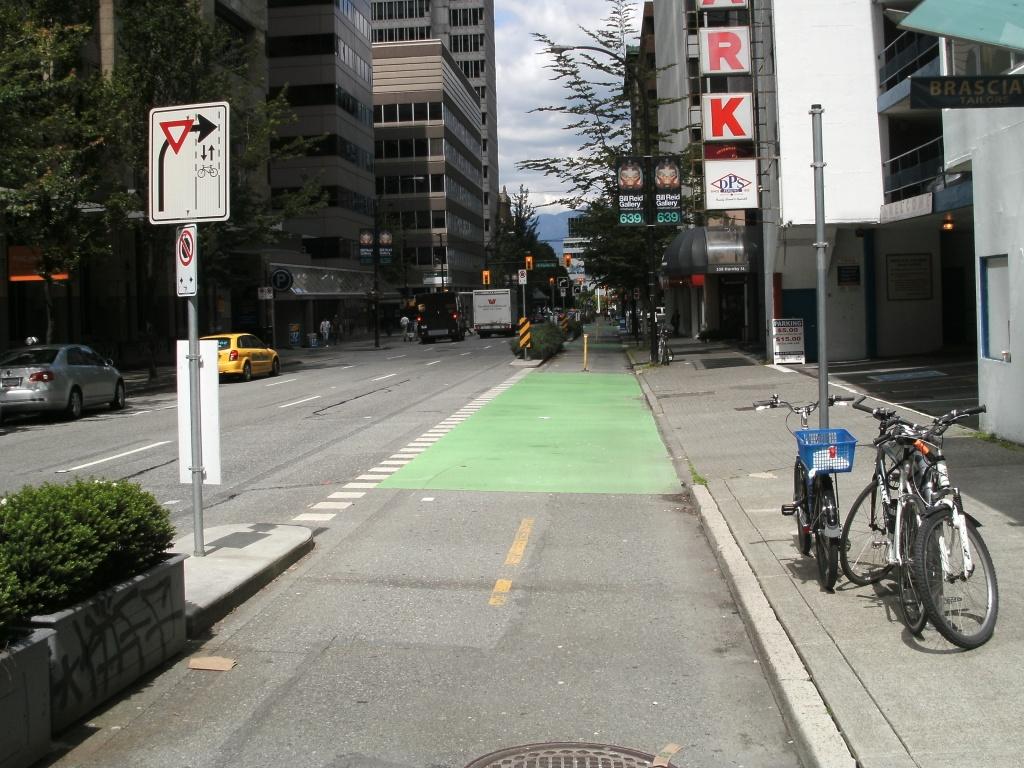 If you want to experiment with these kind of designs first (especially if some of the local residents or businesses are nervous) you can always try a "PPP" approach – paint, planters, posts. Put in a temporary bikeway and then see what everyone thinks after a year or so: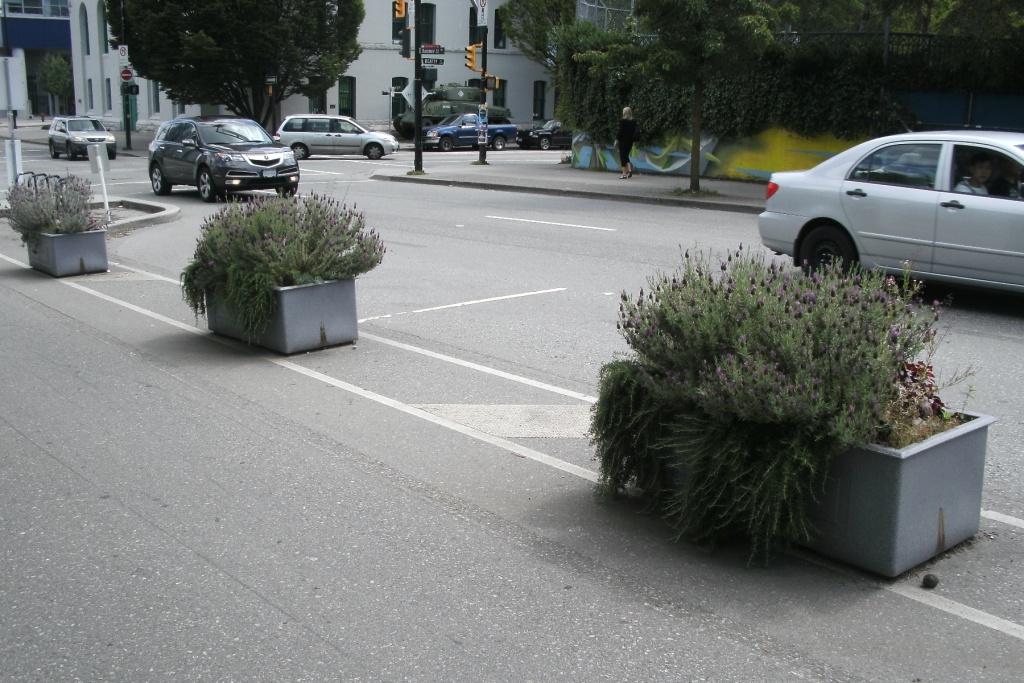 The beauty of simpler "PPP" installations is that they are relatively inexpensive and quick to implement – something that could be very useful during the "transitional city" phase of rebuilding Christchurch.
These separated bikeways are a great way to provide a "triple-A" bike route – that's for All Ages and Abilities. Next time I'll show you another fantastic bikeway concept that doesn't even need bike lanes…