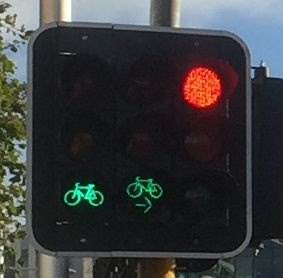 If you've cycled around the central city, you may have seen the new directional cycle signals at the High / Madras / St Asaph and Antigua / St Asaph intersections. These allow different cycling movements to be controlled separately. Even if you haven't, Christchurch City Council and NZ Transport Agency are interested in further feedback from anyone as part of the official trial about these new signals.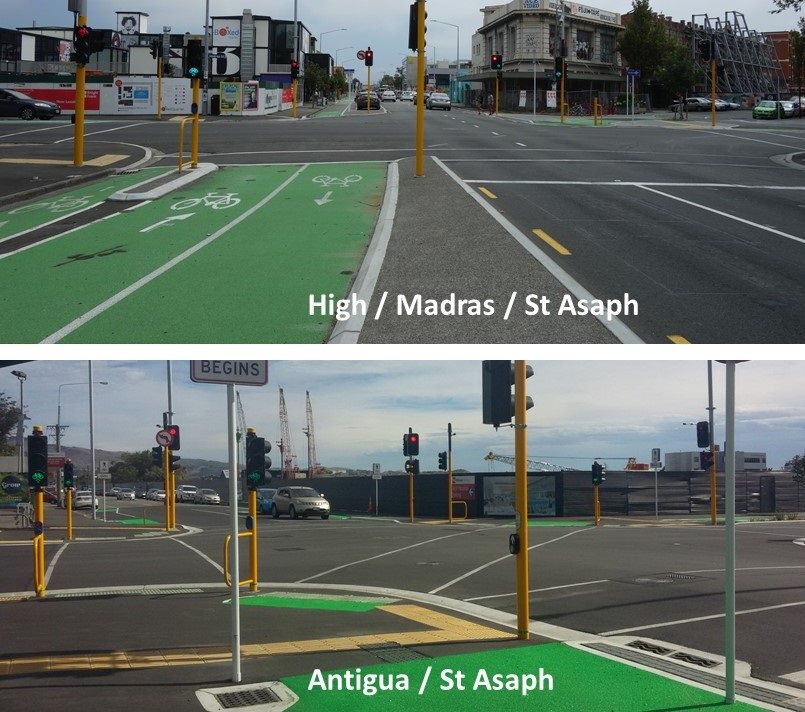 Regardless of whether you completed the earlier survey about these signals, please fill in the latest survey to gauge your understanding and perceptions. It doesn't matter whether you have seen the signals, or even whether you ride a bike, your participation in the survey would be valued!
What do you think of these signals? Complete the survey!