It's been out for a few weeks but you've only got a few days left to submit feedback on Christchurch City Council's Long Term Plan. And it has some significant implications for cycling.
What is the Long Term Plan? It's a statutory document that all Councils must prepare/update on a regular basis that sets out what they intend to do over the coming decade. In fact, they often look at an even longer timeframe in terms of strategic community outcomes, but they are required to specify the details of what is to be spent (and where the money will come from) for a 10 year timeframe.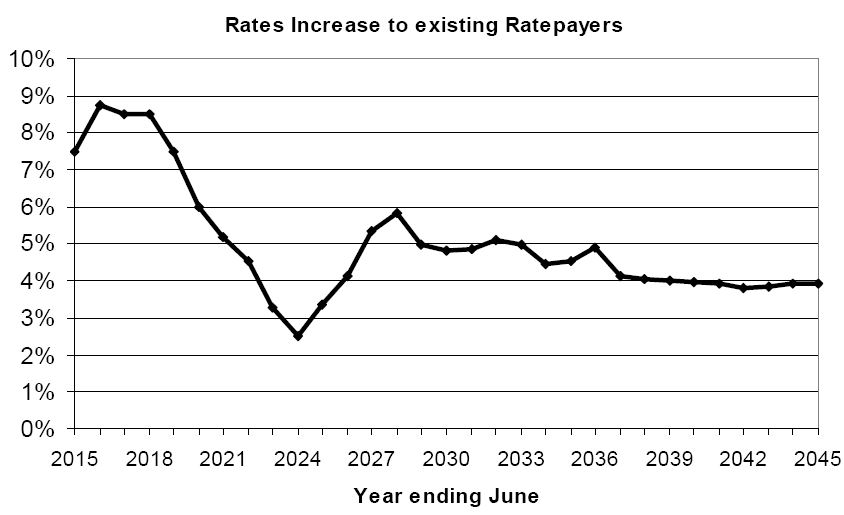 Most of you will be well aware that Christchurch City has a few tricky decisions to make regarding how it balances its books, while the rebuild continues apace. Other commentators have covered this topic in more detail than I plan to but suffice to say that the Council has to make some decisions about where it gets its money from (e.g. does it sell off some of its share in public assets like Lyttelton Port, Red Bus, Orion, etc? How much does it put rates up by?) and what and when it spends (e.g. does it delay spending money on proposed projects like a new stadium? Does it defer some road maintenance works?). These decisions could also impact on the previous plans for the Major Cycleway programme.
Through all of this, the elected representatives have chosen to strongly back three "transformational opportunities" that have presented themselves in the aftermath of the earthquakes. One is the creation of a world-class network of cycleways, and with it a real shift in the travel options available to people. Council has also strongly backed the restoration and redevelopment of the Avon and Heathcote rivers and the residential red zone, and these also have potential linkages to cycling routes in these areas. But of course there are potential trade-offs in terms of how much people are willing to see spent on these projects in the 10-year plan; and this is where public feedback will be vital.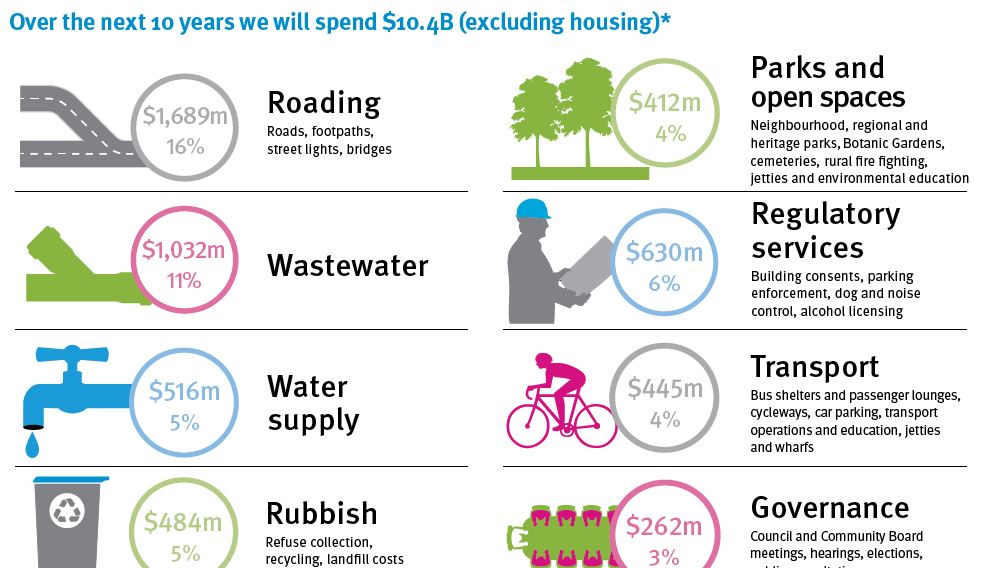 The current proposal in the Long Term Plan around cycleways is a bit confusing because initially it seems to imply that they will only build 9 of the 13 planned Major Cycleways in the next seven years, at a cost of $106 million. However that is because they are already working on the first four priority routes (Uni-Cycle, Papanui Parallel, Quarryman's Trail, and Rapanui-Shag-Rock). Also, the Coastal Pathway is envisaged to completed by 2018 as well. So the whole programme is still proposed to be constructed (total cost $162m), but a 7-year timeframe is considered more realistic to get it completed (and I would say that's more for logistical reasons than financial ones).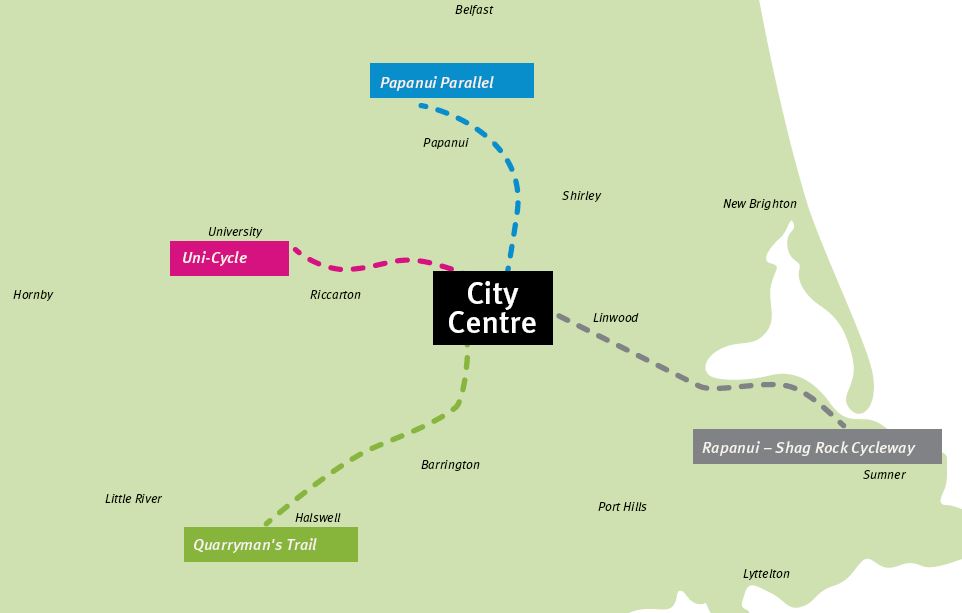 Transport projects like this are more fortunate than many other Council expenditure items because they are eligible for subsidy from the National Land Transport Fund and the Urban Cycleways Fund (which has funding through to 2018). So it could be that the Council's direct share of the costs are only ~$70 million – funnily enough not too dissimilar to the originally mooted cost…
The Long Term Plan poses the following questions for readers to consider:
Could we take longer to build all the major cycleways?
How much would we save if we scrapped the cycleways completely? (which seemed to be what a certain Finance Professor was implying…)
The short answer is that it wouldn't make a huge dent in the overall Council budget (e.g. 3% if scrapped completely). And deferring construction of the Major Cycleways would also jeopardise the opportunity to receive additional external funding via the Urban Cycleway Fund. But the fact that they're asking these questions highlights the point that they can see that these cycleways could be a lightning rod for people keen to trim a few dollars.
In addition of course, there is the Central City works underway with CERA through their Accessible City plan; that also includes a number of cycling facilities (watch for details of some more Accessible City plans out for consultation soon too). And a number of other planned transport projects will also feature some cycling components that will improve the existing provision, e.g. Riccarton Bus Priority Corridor, Greers/Harewood intersection, Main North Rd corridor, and the various suburban masterplans. Hmm, no identification of lower speed limits outside the central city though…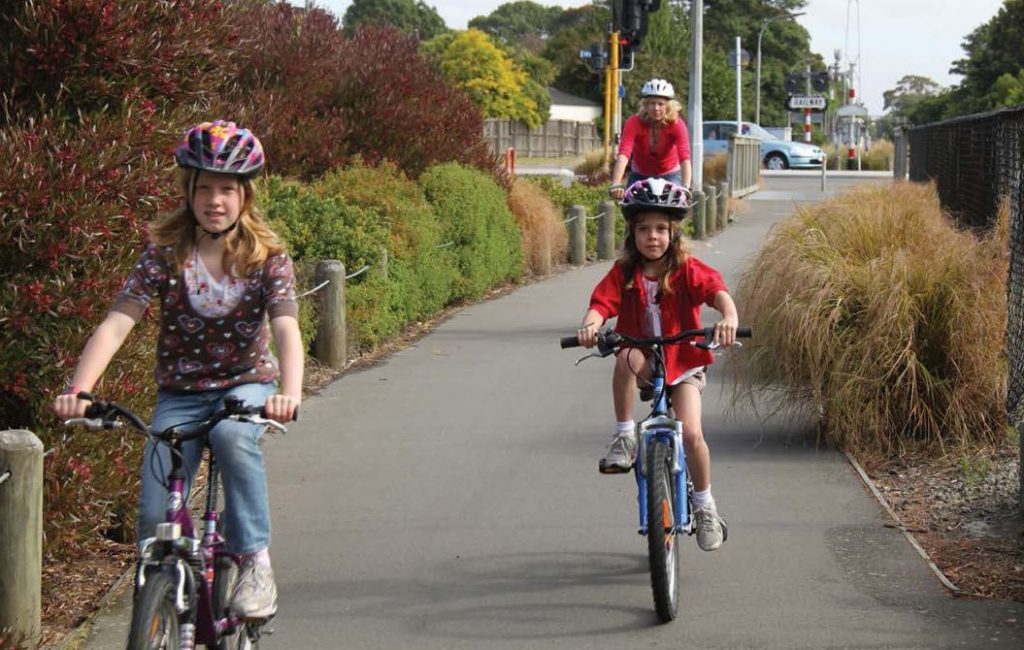 Of interest is that an alternative Council budget, called the "Common Sense Plan" is being touted by a number of City Councillors. This is particularly focused on not selling off Council's assets and making additional savings to balance the books. When it comes to cycling, the Common Sense Plan solution is to cut back on spending on Major Cycleways by deferring $30m of them for now (although interestingly seeking an additional $37m from the Govt to speed up repair of local streets).
The upshot of all this in terms of cycling is that, while the Major Cycleways are well supported in the draft Plan, they are by no means guaranteed – you never know who will come out of the woodwork and grumble about such "frivolous expenditure". So if you want to ensure that the full programme will continue as planned, it is in your interest to make a submission to Council, at least in writing if not in person. But you only have until noon on Tuesday 28th April to get your submission in. You can use the online form at www.ccc.govt.nz/LTP, or send an email to ccc-plan@ccc.govt.nz. Note that you must include your full name, postal address & postcode, email, whether you are completing the submission for yourself or on behalf of a group or organisation, and whether or not you wish to be heard in person. Need some more ideas? Spokes Canterbury has produced a very comprehensive guideline to some of the key issues, and even has a "cut & paste submission" that you can use as a starting point.
What do you think about the draft Long Term Plan?