Gloucester St has been reopened to traffic through the CBD for some time now. CERA have announced that this Sunday afternoon (15th July 1-5pm), Gloucester St between Durham and Manchester will be closed to traffic to allow pedestrians to get in and have a good look at what is happening in downtown. The cordon fencing at Colombo & Gloucester will be moved so that people can get up quite close to the Cathedral too.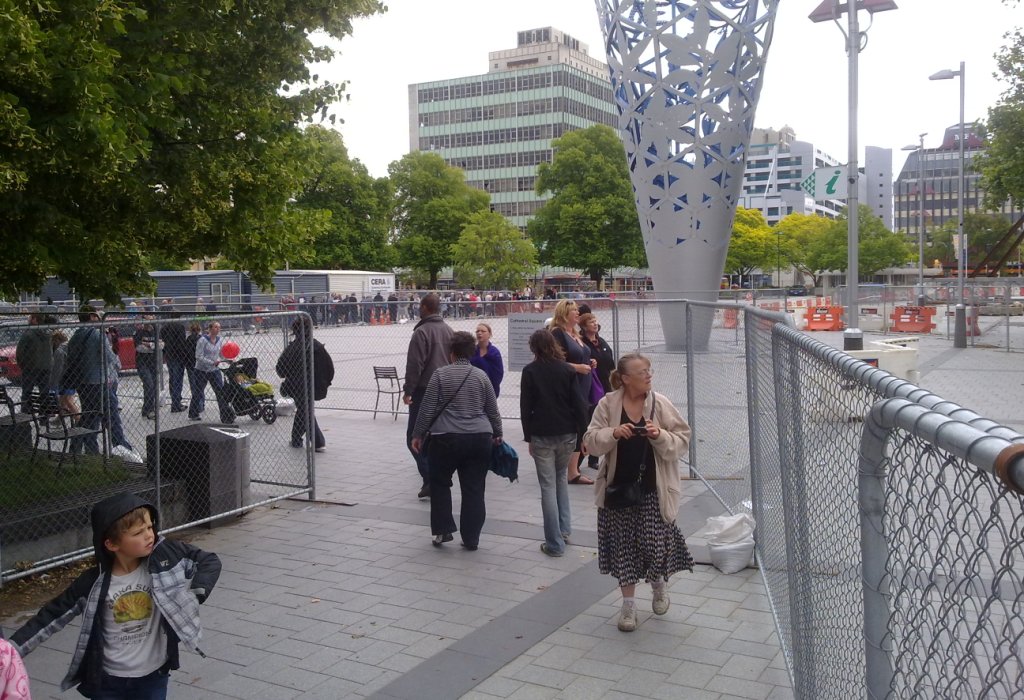 The last time the public were able to see Cathedral Square up close…
Now the media release is a bit vague about whether this is a "pedestrian only" day or a "traffic free" day. So where does that leave people cycling? (who are technically "traffic" too) I'd say that, so long as you obviously be mindful of the (no doubt numerous) pedestrians around, cycling is probably the best way of getting into town for starters (never mind finding a carpark or waiting for a bus). So go for it!
Perhaps it can be the start of a series of temporary street closures for all non-motorised travellers to enjoy, as is done in many cities around the world – more on that later…